Lady Gaga Apologizes For Claiming Rick 'Zombie Boy' Genest Died By Suicide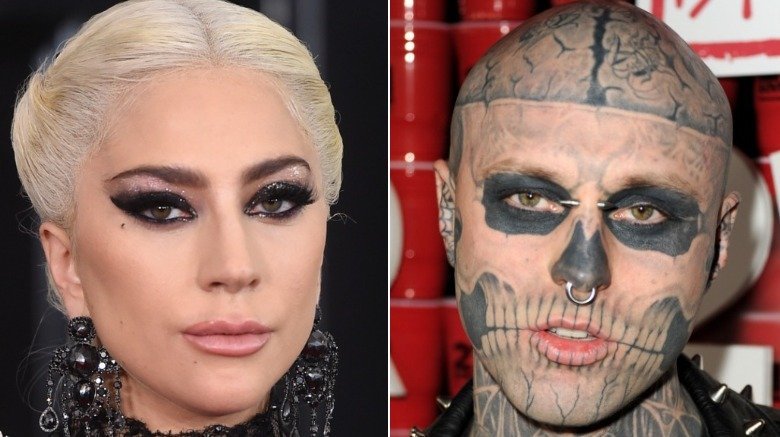 Getty Images
Lady Gaga is apologizing after claiming Rick Genest, the "Zombie Boy" model who starred in her "Born This Way" music video, died by suicide last week.
The Mother Monster took to Twitter on Saturday, Aug. 4, 2018, to share her heartfelt apology, writing, "Out of respect for Rick's family, Rick & his legacy I apologize if I spoke too soon as there was no witnesses or evidence to support any conclusion for the cause of his death. I in no way meant to draw an unjust conclusion. My deepest condolences to his entire family and friends." 
In a follow-up tweet, Gaga wrote, "The art we made was sacred to me and I was emotional, he was an incredible artist and his art and heart will live on. Rest In Peace You beautiful soul."
As Nicki Swift previously reported, Genest was found dead at his Montreal, Canada home on Wednesday, Aug. 1. He was 32 years old. The following day, Gaga wrote in part in a since-deleted tweet, "The suicide of friend Rick Genest, Zombie Boy is beyond devastating. We have to work harder to change the culture, bring Mental Health to the forefront and erase the stigma that we can't talk about it ... We must save each other."
At the time, his cause of death had not been confirmed. Despite the initial conclusions drawn by both the pop star and authorities, later reports suggested that Genest's death after a fall from a third-floor balcony may have been an accident. As his manager, Karim Leduc, told People magazine, "For us, the family and close entourage, we feel there's too many inconsistencies around his death to rule it as a suicide, and for people to jump to conclusions that rapidly was disappointing."
Leduc, who described the balcony in question as "very dangerous," explained that the heavily tattooed model had told his girlfriend that he was going out on the balcony to smoke a cigarette. She later found him on the ground after checking up on him. "He's not someone who, we feel, would commit suicide," Leduc continued, noting that Genest, who was sober at the time of his passing, did not leave a note. He added, "Even though he was going through some very difficult, emotion[al] periods at the time, he hung on."
Our thoughts are with Genest's loved ones during this difficult time.
If you or someone you know needs help, please call the National Suicide Prevention Lifeline at 1-800-273-TALK (8255).