Ryan Cabrera Has Two Famous Exes But Found Love With Alexa Bliss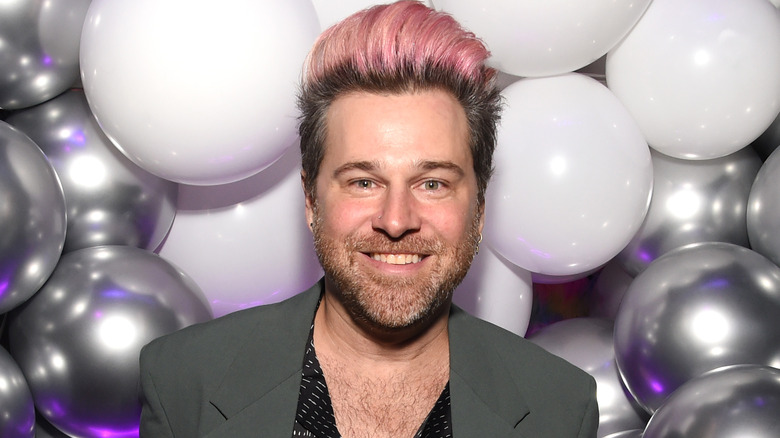 Michael Kovac/Getty Images
Ryan Cabrera's dating history includes seeing a couple of well-known women. During a 2005 chat with the News-Times, Cabrera talked about his music, such as the songs "On the Way Down" and "40 Kinds of Sadness." The latter track explored the emotions that develop when you're apart from someone you have deep feelings for, the performer stated. "That song is really about just loving someone so much that anywhere that they go that you can't see them, you miss them," Cabrera said. "I'm always on tour and I'm always away from everything." 
That same year, Cabrera was interviewed by StarNews. The news outlet noted that the musician had been featured on the reality series "The Ashlee Simpson Show," and his manager at the time was Joe Simpson, the father of Ashlee and Jessica Simpson. Over a decade after rising to fame, Cabrera began a relationship with professional wrestler Alexa Bliss around late 2019, per Sportskeeda. However, before this romance played out, Cabrera had connections with other women who were in his circle earlier on in his career.
Ryan Cabrera previously dated Ashlee Simpson and Audrina Patridge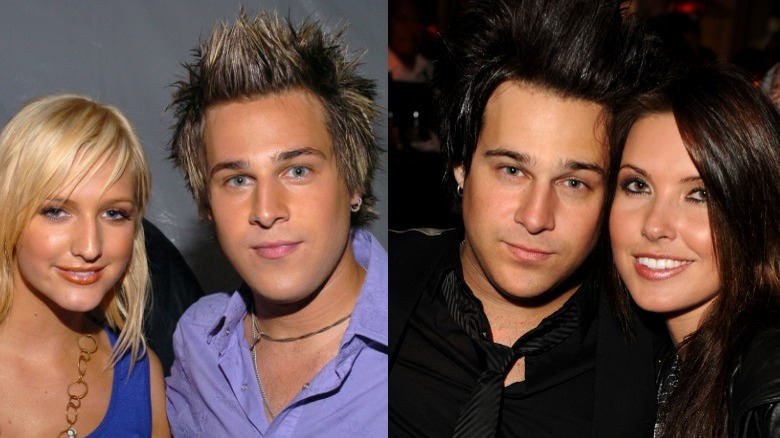 Mark Sullivan & Jason Merritt/Getty & undefined
Ryan Cabrera was linked to other public figures prior to his union with Alexa Bliss. In 2015, Hollywood Life detailed that Cabrera had previously dated Audrina Patridge, in addition to Ashlee Simpson. Though these relationships didn't pan out in the end, Cabrera told the news site that he's been able to remain on positive terms with his past partners. "I'm friends with pretty much every ex I've had," Cabrera said. "I don't hold any negative tone towards anybody really. I don't want that inside me. I don't see why there is any reason you can't still be friends." In April 2018, Cabrera and Patridge again started to date, but they split for a second time five months later, per People.
Cabrera then became engaged to Bliss in November 2020 after a one-year courtship. Bliss posted a photo from the proposal on Instagram, writing, "One year ago we said hello, tonight I said YES." By April 2022, the pair had tied the knot in a ceremony that took place in Palm Desert, California, as People reported. The couple has since shared some exciting news about the next phase of their marriage.
Ryan Cabrera and Alexa Bliss are expecting their first child together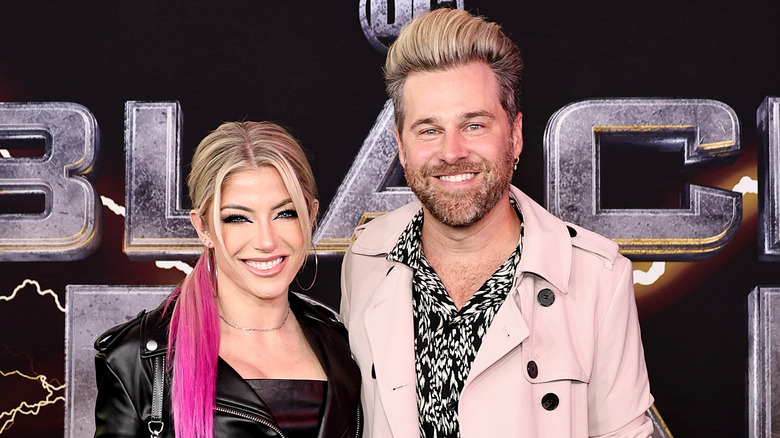 Jamie Mccarthy/Getty Images
Ryan Cabrera and Alexa Bliss are on their way to becoming parents. In May 2023, Bliss posted a series of photos on Instagram announcing this news. This included an image of herself and Cabrera blowing up pink and blue balloons. In another picture, a letter board stated that the baby would be "arriving December 2023." Next to the letter board was an ultrasound photo, as well as a baby bodysuit labeled with the message, "Best oops ever!" Cabrera additionally wrote on his Instagram account, "Is there a word that's even more exciting than excited? Yeah, that's how I feel sharing tha news!!!!"
Leading up to this update, Cabrera and Bliss have praised each other publicly. "If life had a lottery, I freaken won it the day I met you @alexa_bliss_wwe_," Cabrera captioned a 2022 Instagram post honoring Bliss' birthday. "You bring lyrics to life, a perma smile to ma Hart, & will ALWAYS celebrate you!!!" On a "Bellas Podcast" chat from 2020, Bliss detailed how she and Cabrera started their union as companions. "He was very patient and persistent, and we became amazing friends," Bliss said. "And that turned into, literally the most amazing relationship because he is so sweet and so amazing." Furthermore, Bliss took to Instagram to celebrate her and Cabrera's one-year wedding anniversary in April 2023, calling Cabrera "the person who showed me true love really exists."