John Cena, Nikki Bella Share Cryptic Social Media Messages On Anniversary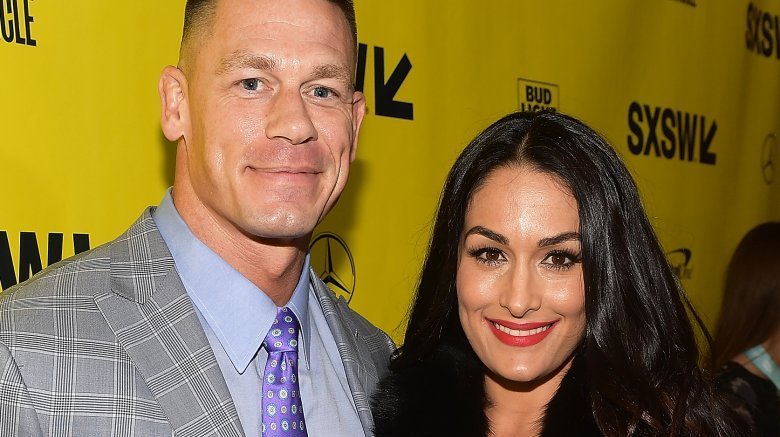 Getty Images
John Cena and Nikki Bella are reflecting on their former relationship after officially calling it quits late last month.
On Thursday, Aug. 9, 2018, the WWE stars both took to social media to mark what would have been their six-year anniversary. While they seemed to address one another with their cryptic messages, the famous exes each took on significantly different tones. 
"The promises you make mean nothing compared to those you keep," Cena tweeted out to his 11.3 million followers, while seemingly shading Bella. On Friday, Aug. 10, he shared a follow-up message, writing, "You are the sum of your actions, not your words." 
For her part, the Total Bellas star posted a simple, yet sweet text-post on Instagram, which read, "You've changed me forever. And I'll never forget you." In the caption, she added, "8/9 | 6."
As Nicki Swift previously reported, Bella, 34, announced that she and Cena, 41, had broken up for good on July 31, 2018 — just one day after revealing she'd ended their engagement for a second time during her reality TV show's season finale. The announcement came nearly a month before their wedding day. At the time, Bella released a statement to People magazine, which read, in part, "After much time and soul-searching alone and together, we have decided to officially part ways. I had a beautiful and loving 6-year relationship with a wonderful man. I have the utmost respect for John, but I know this is what's best for me." 
The former couple had announced their initial split in April 2018. After Cena publicly declared he'd changed his mind about starting a family, the pro wrestlers temporarily reconciled in June. They continued to work on their relationship over the summer, before Bella made her difficult decision.
At the time of this writing, Cena still has yet to officially address the on-and-off pairing's breakup. However, the Blockers star is no stranger to sharing mysterious social media posts which seem to at least hint at their split. Earlier this month, he first broke his silence on Twitter, writing, "Trust is a powerful thing. 'Don't trust anyone' closes the door on the experience of life. Learn to trust people, good and bad can come of this, but the more you trust, the more you get to know people for who they really are."