Drake And Josh Star Josh Peck And Wife Paige O'Brien Expecting First Child Together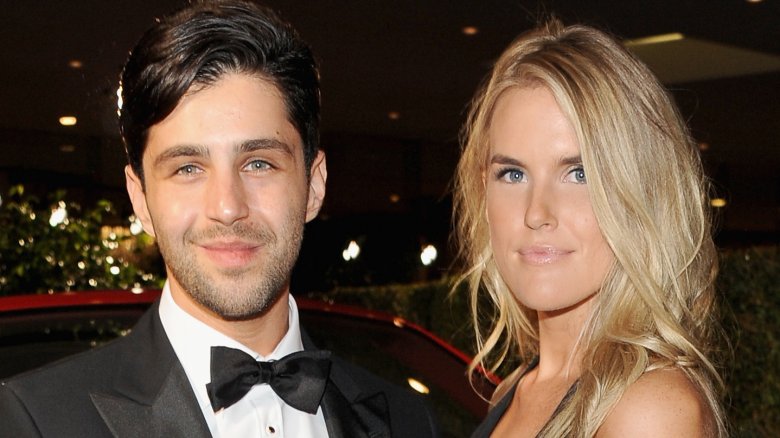 Getty Images
Actor Josh Peck is going to be a dad!
On Thursday, Aug. 23, 2018, the Drake and Josh star took to Instagram to announce that he and his wife, Paige O'Brien, are expecting their first child together. Sharing a photo of themselves taken by photographer Storm Santos, Peck revealed O'Brien's growing baby bump, writing, "Oh baby. Literally, there's a baby in there." He added, "Love u @paigeobrienn."
O'Brien shared the same photo on her own Instagram page, as well as a close-up picture of her pregnancy belly, and captioned the post, "We're havin' a baby!"
Clearly ecstatic about finally being able to share the big news with the world, Peck also tweeted out about his wife's pregnancy on Twitter, sharing the same photo and writing, "Guys I did it! I'm finally down to my goal weight! Oh and we're pregnant."
As Nicki Swift previously reported, Peck and O'Brien married in a Malibu ceremony in June 2017. Notably absent among their wedding guests was Peck's former Drake and Josh co-star Drake Bell ... and Bell didn't take the news that he'd been left off the wedding guest list so well. Following Peck's nuptials, Bell tweeted out, "When you're not invited to the wedding the message is clear...Loyalty is key...ALWAYS remember where you came from." He also told his followers in a since-deleted tweet that "true colors have come out today" and that the "message is loud and clear." He went on, "Ties are officially cut. I'll miss you brotha."
Fortunately, however, the two were later able to make amends. Bell admitted that he should have messaged his former on-screen stepbrother instead of tweeting his frustrations out to the world, and the two later marked their reconciliation with a hug at the 2017 MTV Video Music Awards.
And, thankfully, Peck and Bell have appeared to be friendly ever since. After Peck shared the news that he and O'Brien were expecting their first kiddo together, Bell tweeted out his congratulations to the happy couple, adding, "Can't wait to meet the little one!! Sooo exciting!!!!" Glad these two are still on such good terms!