Sean Penn Slammed Over Controversial #MeToo Movement Comments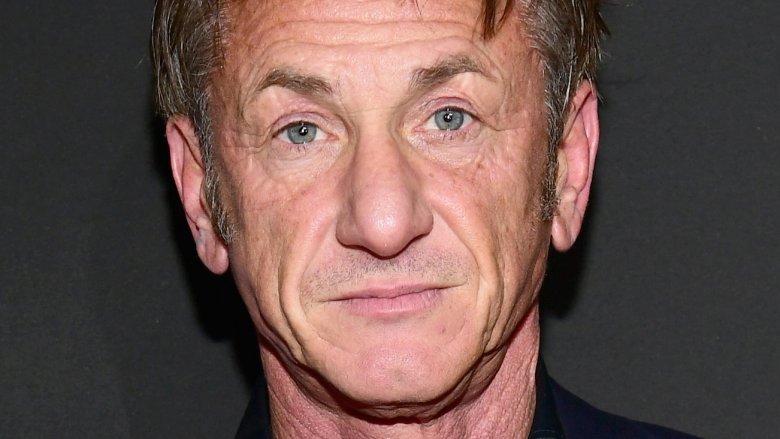 Getty Images
Actor Sean Penn is stirring up controversy over comments made about the #MeToo movement.
During his appearance on the Today show on Monday, Sept. 17, 2018, the Oscar winner shared his thoughts on the initiative, which has highlighted the prevalence of sexual harassment and sexual assault in society.
"This is a movement that was largely shouldered by a kind of receptacle of the salacious," Penn began, before explaining, "Well, we don't know what's a fact in many of the cases. Salacious is as soon as you call something a movement that is really a series of many individual accusers, victims, accusations, some of which are unfounded."
After claiming that the "spirit of much of what has been the #MeToo movement is to divide men and women," the Milk star admitted, "I don't want it to be a trend." Penn went on, "I'm very suspicious of a movement that gets glommed onto in great stridency and rage and without nuance. And even when people try to discuss it in a nuanced way, the nuance itself is attacked."
"I think it's too black and white," he concluded. "In most things that are very important, it's really good to just slow down."
Penn's The First co-star Natascha McElhone, who joined in on the same interview and previously commented on the #MeToo movement's influence on their new Hulu series, chimed in here to say that she and Penn had actually talked about it "a great deal" on the set of their show. She explained, "I think what Sean was maybe alluding to is this sort of bubble of actors or people who are in magazines that have gotten a lot of attention from this. Of course it's terrific that they've put a spotlight on it. But now, it's we need to go to the places where this is happening behind closed doors, and it's not exposed and those voices aren't being heard."
Of course, once the interview gained traction online, it wasn't long before the 58-year-old actor faced major backlash. "Evergreen tweet: Sean Penn is trash," one Twitter user wrote, while another tweeted, "Sean Penn is really going out of his way to let everyone know he's terrified of his past being scrutinized."
This mentioned "past" — which many other social media users also referenced — includes the ongoing accusation that Penn assaulted, kidnapped, and sexually abused then-wife Madonna back in 1987. However, it should be noted that both parties have since adamantly refuted these allegations, according to The Daily Beast. Still, while linking to an article highlighting the actor's alleged history of abusive behavior, another person tweeted, "The only thing #MeToo separates is abusers from victims."
Penn, of course, isn't the only celeb to share controversial opinions on the #MeToo movement. Just last week, comedian Norm Macdonald made headlines after defending the likes of Louis C.K., who admitted to allegations of sexual misconduct last fall, and Chris Hardwick, who was accused of sexual and emotional abuse by his ex-girlfriend Chloe Dykstra over the summer. While speaking with The Hollywood Reporter, the Saturday Night Live alum also said, among other things, that he was "happy the #MeToo movement has slowed down a little bit." Macdonald spent the following days going on what essentially became an apology tour — not only for his #MeToo movement comments, but also for his equally controversial apologies.
Meanwhile, as Nicki Swift previously reported, Mean Girls star Lindsay Lohan "unreservedly" apologized last month after criticizing those who have publicly come forward with sexual misconduct allegations. After initially referring to some of these women as "attention-seekers" during an interview with The Times in the U.K., the 32-year-old actress later stated that she has "the utmost respect and admiration for the women brave enough to come forward and speak out about their experiences. Their testimony has served to protect those who can't speak, and give strength to those who have struggled to have their voices heard."
Despite Penn's latest remarks on the #MeToo movement, one cannot truly deny the initiative's impact on exposing abuses of power — particularly in Hollywood. Ever since Harvey Weinstein's alleged 30-year history of sexual abuse was uncovered last fall, multiple men in entertainment industry have been accused of sexual misconduct, most recently including former CBS CEO Leslie Moonves, who resigned from his position just last week.