O.J. Simpson Cautions Disgraced Comedian Bill Cosby To Watch Out In Prison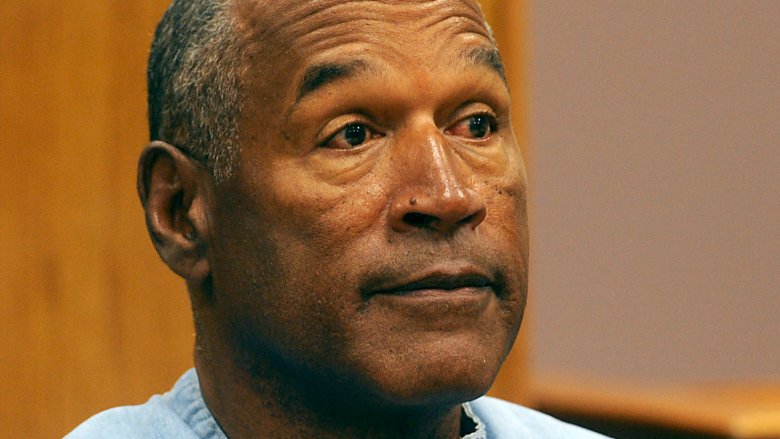 Getty Images
O.J. Simpson, former NFL player and Lovelock Correctional Center prisoner, just let his opinion be known about the sentence given to fallen comedian Bill Cosby, who was sentenced to three to ten years behind bars on Sept. 25, 2018.
TMZ caught up with Simpson while he was playing golf in Nevada and asked him for his thoughts on Cosby's sentencing. While he noted that he didn't know much about Cosby's legal case, as he didn't follow it, he said, "I always feel you got to honor the jury verdict, whatever that it is."
He added that, considering Cosby's fame and advanced age, as well as the accusations poised against him, the Cosby Show star will likely need to be protected by prison staff. "If he goes to prison, I'm sure there will be guys protecting him, but they're going to have to put him in protective custody cause it takes one nut, you know," Simpson explained. "The problem is the nature of the crime, you know? Rape is rather frowned upon in prison."
Further throwing in his two cents on the situation, Simpson noted, "I think they should let him do his time under house arrest."
Simpson is certainly familiar with the legal system and with prison life. He'd previously been sentenced to 9 to 33 years in prison after being found guilty of committing armed robbery and kidnapping, among other counts, in 2008 (via CNN). He was later released from prison in October 2017 after serving nine years.
He was also, of course, linked to the deaths of his ex-wife, Nicole Brown Simpson, and her friend Ronald Lyle Goldman, who were stabbed in June 1994. However, despite being charge with two counts of murder, he was later acquitted of any crime in 1995, following a court case that rocked the nation.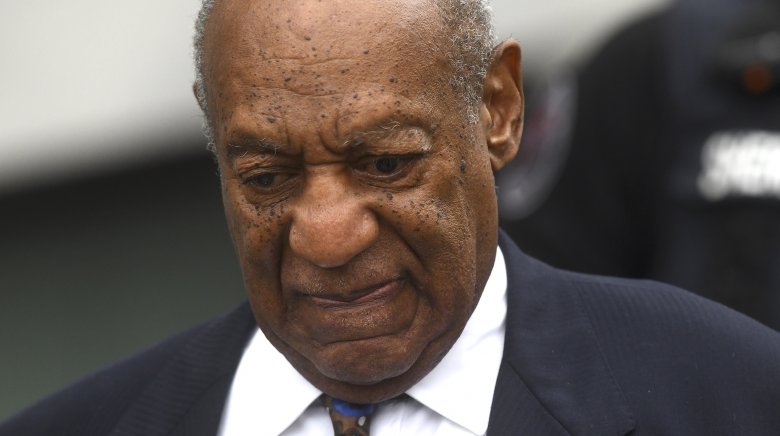 Getty Images
Bill Cosby — who, with his popular TV show and comedy specials, was once considered to be America's Dad — was previously found guilty of three counts of aggravated indecent assault against Andrea Constand, a former Temple University employee. She had accused him of drugging her and sexually assaulting her in January 2004.
During Cosby's trial for sexually assaulting Constand, five other women, including supermodel Janice Dickinson, testified against Cosby, claiming that he'd preyed on them as well. In total, however, 60 women have accused Cosby of various crimes (via USA Today). Many have claimed he drugged and sexually assaulted them.
Cosby, 81, was sentenced for his assault against Constand in a courtroom in Montgomery County, Penn. on Sept. 25, 2018, and was ordered to spend three to ten years in prison and to pay the costs of prosecution and a $25,000 fine. He'll also be required to attend mandatory monthly counseling for the rest of his life.
Upon his sentencing, Cosby, who reportedly laughed after the judge delivered his sentence, was taken into police custody and transported to the Montgomery County Correctional Facility in Eagleton, Pa. before being transferred to Pennsylvania's State Correctional Institute at Phoenix.
"More than 60 other women have self-identified as sexual-assault victims of Bill Cosby," Constand said in a statement she gave to the judge presiding over the case, Judge Steven O'Neill. "We may never know the full extent of his double life as a sexual predator, but his decades-long reign of terror as a serial rapist is over" (via Page Six).
Since Cosby received his prison sentence, many celebrities have spoken out. Music icon Stevie Wonder, for instance, discussed Cosby's recent sentence when confronted by TMZ at Los Angeles International airport on Sept. 25, and he didn't seem to know just what to say about the news about Cosby. "You know what, I just pray for everybody — even more, I pray for this nation and its leader," he said.
When asked if Cosby's sentence of three to ten years was fair, Wonder simply stated, "I don't like prisons." Though not excusing the comedian, Wonder made sure to note the influence that Cosby has had on many people, saying, "I respect the work that he's done and his career as an artist, and he's inspired a lot of people. And I'm just praying that God will give him mercy."
Still, likely ensuring that his words didn't place him on the side of the accused, he added, "Every woman should be protected." Of course, that should go without saying.