Gwyneth Paltrow Marries Producer Brad Falchuk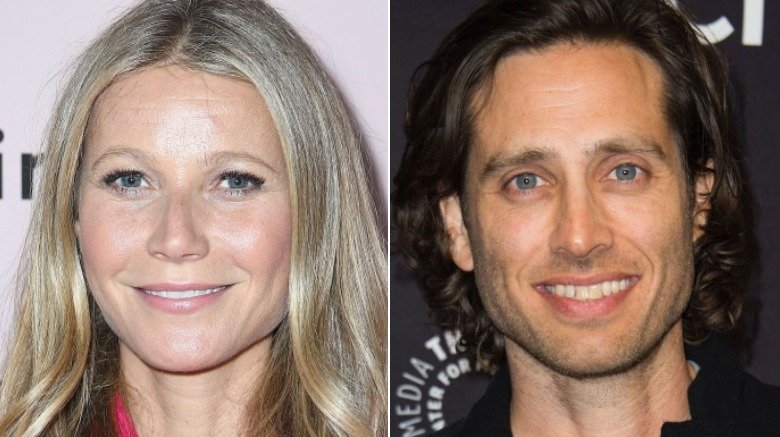 Getty Images
Congratulations are in order for Gwyneth Paltrow and producer Brad Falchuk!
On Saturday, Sept. 29, 2018, the longtime couple tied the knot in a private ceremony held at the actress' home in the Hamptons, E! News reports.
The newlyweds exchanged their vows in front of their closest friends and family during the outdoor, star-studded affair, which was attended by the likes of Steven Spielberg, Cameron Diaz, Jerry Seinfeld, and Paltrow's Iron Man co-star Robert Downey Jr.
While additional details about the A-list pairing's nuptials have yet to be revealed, a source cited by Entertainment Tonight previously claimed, "They have been planning this wedding all year." Explaining that Paltrow has "worked incredibly hard to keep their wedding a secret," the insider added that she and the Glee co-creator were in for "a fairytale wedding" at one of the movie star's "favorite places on Earth." 
Paltrow, 46, and Falchuck, 47, met on the set of Glee in 2014. As Nicki Swift previously reported, news of their engagement first broke in November 2017 — an entire year after the Pose producer popped the question. However, it would be months before the happy couple opened up about their secret engagement. As they stated to Good Morning America in January 2018, "We feel incredibly lucky to have come together at this juncture in our lives when our collective successes and failures can serve as building blocks for a healthy and happy relationship."
After news of their nuptials broke, Paltrow took to Instagram to share a sweet snapshot of the bride and groom showing off their gold wedding rings.
Their wedding marks the second marriage for both Paltrow and Falchuk. The Goop guru previously eloped with Coldplay frontman Chris Martin in 2003, before divorcing in 2014. They share two children together: 14-year-old daughter Apple and 12-year-old son Moses. Meanwhile, Falchuk ended his 10-year marriage with Suzanne Bukinik, with whom he also shares two kids, in 2013.
While opening up about wedding planning to People magazine earlier this year, Paltrow gushed, "I'm excited about everything! I've never had a wedding before. So even though I'm 45, I sort of feel like a 21-year-old." 
In Goop Magazine's "Sex & Love" issue, which was released this January, Paltrow explained why she felt ready to get hitched again. "Personally, at midlife, I have tried to accept how complex romantic love can be," she said (via The Cut). "I have decided to give it a go again, not only because I believe I have found the man I was meant to be with, but because I have accepted the soul-stretching, pattern-breaking opportunities that (terrifyingly) are made possible by intimacy."
Paltrow and Falchuk aren't the only celeb pairing to celebrate their nuptials in recent weeks. Good Morning America co-host Lara Spencer married MarketAxess CEO Rick McVey in Vail, Colo. on Sept. 1. Meanwhile, Pretty Little Liars alum Janel Parrish and her longtime boyfriend, chemical engineer Chris Long, tied the knot in Waikane, Hawaii a week later.
Congrats again to Paltrow and Falchuk on their wedding news!