What We Know About Paul Reubens' Complicated Dating History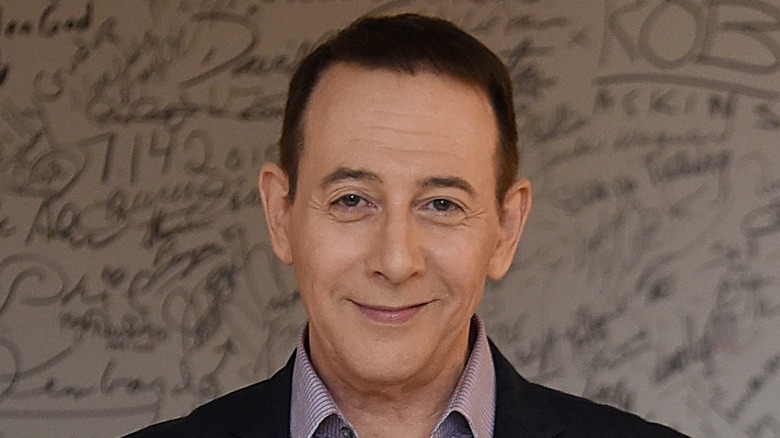 Jamie Mccarthy/Getty Images
Pee-wee Herman may have had a couple of leading ladies on-screen, but did Paul Reubens have any in real life? That's the question that has seemed to baffle even the most die-hard Pee-wee Herman fans.
Reubens made a name for himself as the beloved children's character in 1981 with "The Pee-wee Herman Show." The comedian went on to become one of the biggest stars in the entertainment world. But despite his life becoming public news, there was one thing that seemed to be kept out of the limelight, and that was his romantic relationships.
Although Reubens was rumored to have a romantic relationship with Valeria Golino, his on-screen love interest in "Big Top Pee-Wee" in the late 1980s, nothing ever seemed to come of the gossip. Instead of romances, legal troubles took over the news when it came to Reubens. Because of his dodgy dating history, many were unsure as to whether the comedian had ever had a romantic relationship with anyone even up until he died in 2023. His love life can only be described as complex, but we're here to fill you in on all of Reubens' dating history.
Paul Reubens had a mock marriage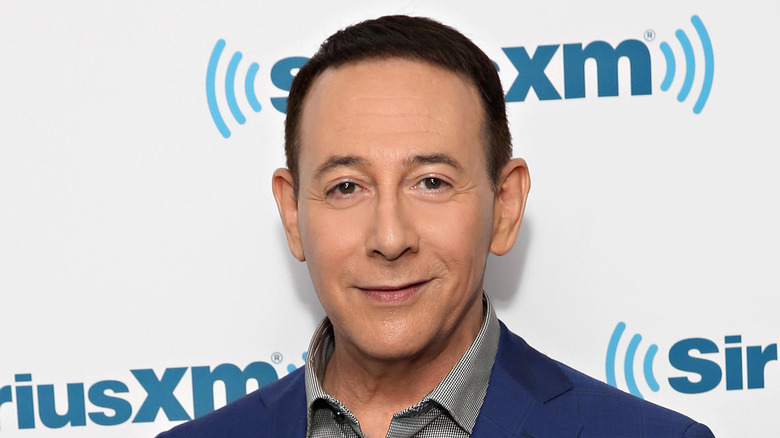 Cindy Ord/Getty Images
Paul Reubens may not have been public about his romantic relationship, but he was ready to take the plunge with Chandi Heffner, at least as a joke. Heffner was the adopted daughter of the late billionaire heiress Doris Duke. Because of her wealthy status, Heffner ran in a circle of big names; Reubens happened to be one of them. Reubens and Heffner had a mutual friend, Jim Nabors, who introduced the two while on the beautiful island of Hawaii. It seemed as though the pair had hit it off because, in 1989, Heffner and Reubens decided to have an impromptu mock marriage. In 1999, ten years after their pretend marriage, Reubens revealed to Vanity Fair, "I still have the temporary marriage license signed by Imelda Marcos." 
Although it's unclear how the two ended things, it doesn't seem to have been on a bad note. Especially because Reubens felt comfortable going to Heffner's mother, Duke, amidst his legal troubles in 1991, per Female First. Reubens had revealed there were very few people he could lean on during that difficult time, but even after his trouble with the law and his fake marriage to her adopted daughter, Duke was willing to help.
Paul Reubens and Debi Mazar had a platonic love affair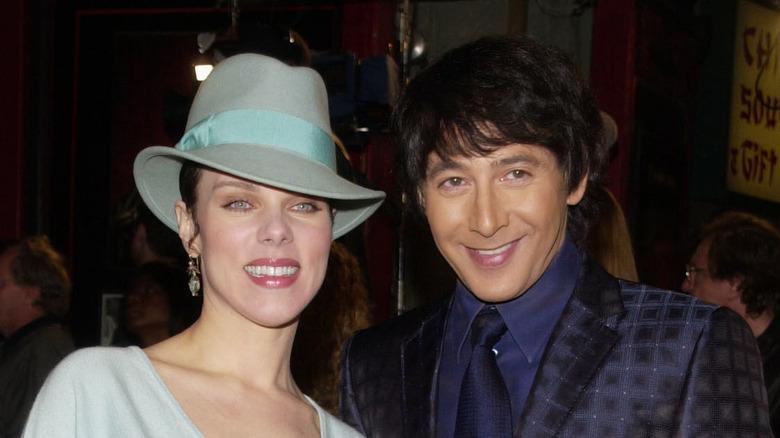 Frank Trapper/Getty Images
Doris Duke wasn't the only one to help Paul Reubens after his arrest in 1991. Actor Debi Mazar also helped the actor come out of hiding after he took a break from the spotlight. Mazar told Andy Cohen, "I got him out of the house. Yeah, I'm one of the people that got him out like, 'Alright, let's get back up on the horse.'" 
Mazar walked into Reubens' life at a time when he needed it the most, and it wasn't just a friendship for the "Pee-wee's Playground" actor. He revealed to Playboy, "What finally pulled me out of my shell the first time was that I fell in love. I met a woman, an actress — Debi Mazar — at a movie screening toward the end of 1993 and was just so incredibly completely smitten that it was like, 'Boom, I'm back!'"
For a year straight, they did everything together as they explored their connection, according to Mazar. However, their relationship wasn't as romantic as many may think. Mazar told Cohen, "We dated but we didn't consume." What the "Goodfellas" actor meant was that the two never had any sort of sexual relationship. Either way, it's no doubt that the two had love and respect for one another up until they ended things and even after.