Tony Bennett's Last Words Before His Death Tug The Heartstrings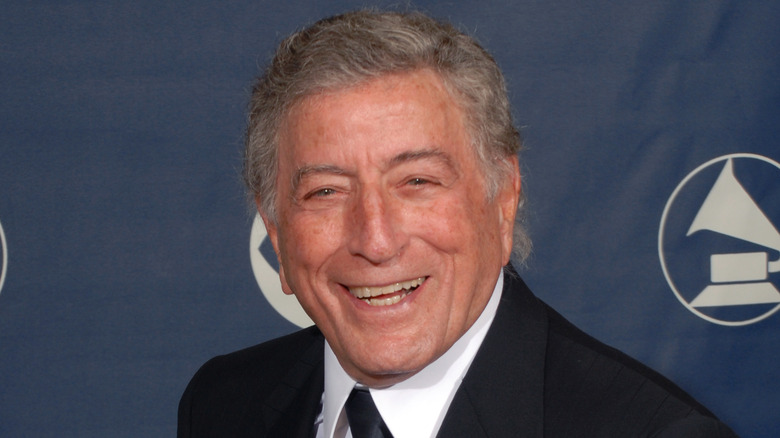 Bob Riha Jr/Getty Images
The family of legendary singer Tony Bennett revealed the late musician's final words before his death at the age of 96 years old on July 21.
The "I Left My Heart in San Francisco" singer was diagnosed with Alzheimer's disease in 2016. Although the illness affected his memory, Bennett continued to perform and tour with his classic repertoire, remembering the music that lived inside him. "People will come up to [Bennett] now and thank him for being so open and showing people that there is still life after an Alzheimer's diagnosis," his wife of two decades, Susan Benedetto, told Alz Magazine in 2021. "I think he's such a great example of someone who is living well with the disease. He gives people hope."
Bennett waved goodbye to audiences for the final time in 2021 alongside Lady Gaga at his finale performance, "One Last Time," at Radio City Music Hall.  Privately being taken care of by his family, the last time the singer was spotted was in Central Park weeks before his death in July. With such a fulfilling, prolific career and life, the singer's son and wife have disclosed what his final words were to his family.
Tony Bennett voiced his gratitude for his family's love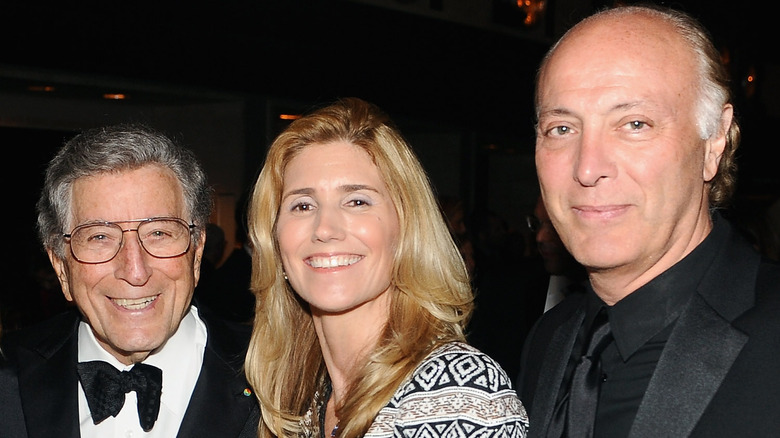 Stefanie Keenan/Getty Images
Grammy-winning vocalist Tony Bennett's eldest son, Danny Bennett, and longtime wife, Susan Benedetto, shared what the singer said during their final farewells. In an emotional interview with "Today" on August 3, host Hoda Kotb inquired whether Tony remembered them before his death. "His last words to me [were], 'Thank you,'" his son affirmed. "Can't say it better than that."
"[His last words to me were] that he loved me," Benedetto — who met and began dating Tony in 1985 — answered. Recounting his final days, she recalled how Tony began every day in good spirits. "He woke up happy, and he's just like, 'Susan, you're the best thing that ever happened to me.'"
When asked what the late singer wanted his legacy to be, Benedetto explained that he cherished being a "nice person" rather than being remembered as "the best." Clearly beloved by his family and many more, the U.S. Senate declared August 3 — Tony's birthday — as Tony Bennett Day.