Meghan Markle's Father Thomas Breaks Silence On Her Pregnancy News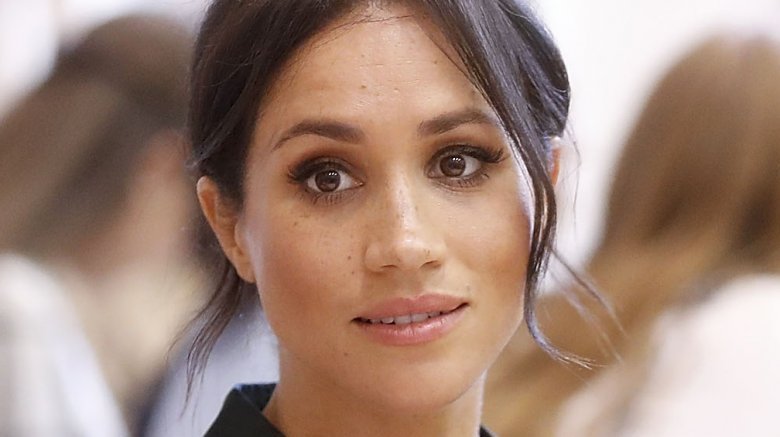 Getty Images
Meghan Markle's estranged father, Thomas, has something to say.
On Sunday, Oct. 21, 2018, Thomas Markle opened up for the first time about the duchess' pregnancy news while speaking with the Daily Mail amid their ongoing family drama.
"I was sitting in line waiting to cross the [United States-Mexico] border when I heard the baby announcement on the car radio," Thomas, who currently lives in Mexico, told the publication. "The first thing I thought about was holding Meghan in my arms as a newborn 37 years ago. I thought, 'My baby is having a baby.' It was a very proud moment."
He added, "I was filled with love, joy and happiness for both my beautiful daughter and my son-in-law. A new baby is a blessing and I look forward to seeing a little Meghan or a little Harry."
As Nicki Swift previously reported, Meghan Markle, 37, and husband Prince Harry, 34, revealed that they were expecting their first child together on Monday, Oct. 15. The royal baby is due in the spring of 2019. While the royal couple reportedly didn't share the baby news with Thomas personally, a source cited by Us Weekly previously claimed that the former Suits actress told mom Doria Ragland "immediately." Ragland was not only the sole member of her daughter's family to attend the royal wedding in May 2018, but also notably the only one of Markle's parents mentioned in Kensington Palace's baby announcement.
For his part, Thomas told the Daily Mail that he doesn't "want anyone to feel sorry for me," referring to the matter as a "misunderstanding" stemming from him "missing the wedding." Just days ahead of the Duke and Duchess of Sussex's nuptials at St. George's Chapel at Windsor Castle, the 74-year-old infamously sparked a media frenzy over staged paparazzi photos before undergoing heart surgery. The former Hollywood lighting director added, "There has been so much misinformation and lies that perhaps made them mistrust me."
While Meghan Markle's strained relationship with her dad and half-sister, Samantha Markle, has been dominating headlines ever since, Thomas said he wishes his daughter and royal son-in-law "nothing but the best," saying, "I love my daughter and always will. She will be a great mom." 
Meanwhile, Samantha also seems ready to finally bury the hatchet after spending months publicly slamming her famous half-sister and the British royal family. "It just makes everything that happened over the last year disappear," the 53-year-old told The Sun last week. "I want Meghan to be happy and calm and have peace. Everybody needs to be positive."