Riley Keough Settles Rumors About Priscilla Presley's Graceland Ban Once And For All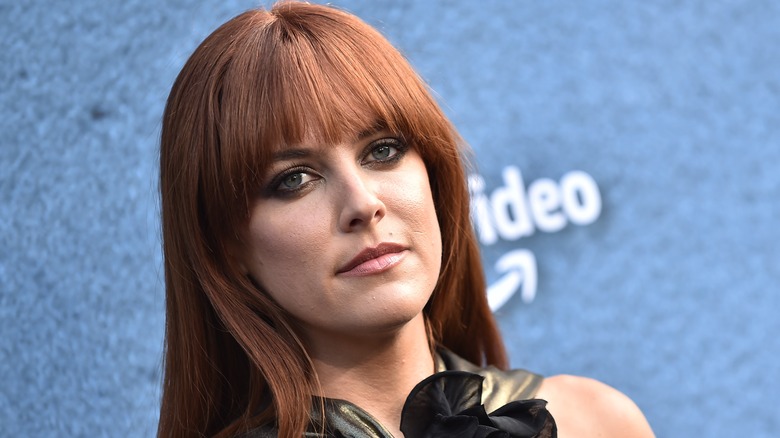 DFree/Shutterstock
Riley Keough has finally addressed rumors about whether she banned her grandmother, Priscilla Presley from Graceland. It would probably be an understatement to say that Riley and the Presley family have had one of the worst years in the history of their lives. In January, Lisa Marie Presley passed away from a bowel obstruction, which doctors originally thought to be caused by cardiac arrest However, as BBC reported, Lisa the obstruction sent her into cardiac arrest. The former musician was the daughter of Elvis Presley, who passed away on August 16, 1977.
Lisa left behind her three surviving children: Keough and her sisters, Finley and Harper Lockwood. Keough was Lisa's only adult child, so she was automatically granted rights to Lisa's fortune. Unfortunately, Keough's grandmother, Priscilla contested Lisa's will — which according to her, previously listed her as the beneficiary, per Deadline. 
Ultimately, a judge sided with Keough, though Priscilla did walk away with an undetermined seven-figure payout, per TMZ. Unfortunately, rumors about Keough and Priscilla's tattered bond continued to spread. Prior to the settlement, Graceland's PR team attempted to correct a story claiming that Priscilla had been banned from the property, according to Entertainment Tonight. "These reports are entirely untrue," said the statement. "No locks at Graceland have been changed since Lisa Marie's passing." Now Keough herself has spoken up about Priscilla's right (or lack thereof) to visit Graceland.
Riley Keough says she and Priscilla Presley are good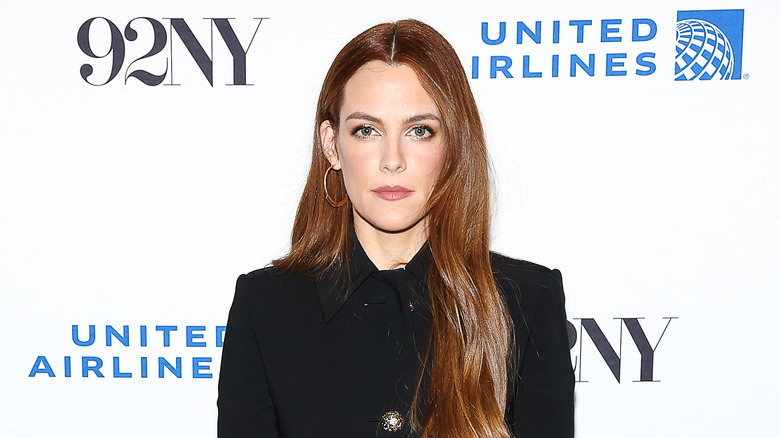 Arturo Holmes/Getty Images
Riley Keough recently spoke with Vanity Fair and revealed how she and her grandmother, Priscilla Presley have been getting along since Lisa Marie Presley passed away. Initially, things weren't good. "When my mom passed, there was a lot of chaos in every aspect of our lives," shared Keough. "Everything felt like the carpet had been ripped out and the floor had melted from under us. Everyone was in a bit of a panic to understand how we move forward, and it just took a minute to understand the details of the situation, because it's complicated. We are a family, but there's also a huge business side of our family." 
When asked if things between her and Priscilla were "happy," Keough replied, "Things with Grandma will be happy. They've never not been happy." She went on to explain, "There was a bit of upheaval, but now everything's going to be how it was. She's a beautiful woman, and she was a huge part of creating my grandfather's legacy and Graceland. It's very important to her ... Anything that would suggest otherwise in the press makes me sad because, at the end of the day, all she wants is to love and protect Graceland and the Presley family and the legacy."
Keough also revealed that Priscilla would indeed be laid to rest at Graceland, despite a report from TMZ claiming she'd been barred. "I don't know why she wouldn't be buried at Graceland ... Yeah. If she wants to be, of course," said Keough.