Kris Jenner 'Freaking Out' As KUWTK Faces Cancellation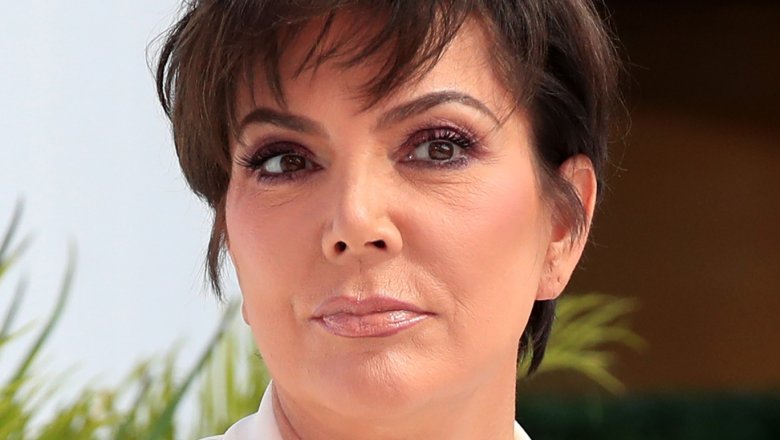 Getty Images
Are the Kardashian-Jenner clan facing the end of an era? 
According to a Radar Online exclusive, published on Monday, Oct. 29, 2018, Kris Jenner is reportedly concerned over the future of Keeping Up With the Kardashians — a.k.a. the show that put her family on the map.
As a source cited by the gossip rag claimed, "Kris says all the time she wants the show to go on for ten more seasons, and if she had her way she'd do the show until she dies."
With the popular reality TV show currently airing its 15th season on E!, Jenner is reportedly hoping to score a multi-year renewal contract with the network when the family's current deal is up next year. However, between KUWTK's series-low ratings and her kids' alleged waning interest in sharing their lives, antics, and drama on the small screen, it sounds like the famous momager may have some reason to worry.
"Of the family, only for Kris is keeping the show on the air the #1 priority," the insider continued. While previous sources have claimed that Kourtney Kardashian, as well as Kendall and Kylie Jenner, are ready to call it quits on the show, the media outlet's latest insider said, "Kim [Kardashian] is already moving on to produce new projects of her own and the rest of the girls have terrific footholds in modeling and merchandising."
While most fans would be equally sad to see their go-to reality TV fix leave the airwaves, one celeb who wouldn't miss KUWTK is rock star Jon Bon Jovi. During his Sunday, Oct. 28 interview with Lisa Wilkinson on Australia's The Sunday Project, the "Livin' on a Prayer" hitmaker randomly slammed the Kardashian-Jenner family.
"I think it's horrific that we live in that world and I can tell you I've never given 60 seconds of my life, ever, to one of those Housewives of Blah Blah and Kardashians," the 56-year-old said (via Entertainment Tonight Canada). "I don't even know their names. I've never watched 60 seconds of the show, it's not for me." However, his next criticism directly targeted Kim Kardashian. "What's gonna be in your autobiography? 'I made a porno and guess what? I got famous,'" Bon Jovi said in reference to her infamous sex tape with ex-boyfriend Ray J, which, it should be noted, leaked without her consent in 2007. The rocker added, "F**k, sorry, I'll pass." Yikes.
Thankfully, it's not all bad news in the KUWTK sphere this week. On Monday evening, Oct. 29, Kylie Jenner took to her Instagram Stories to reveal that she was gifting mom Kris with a red 488 Ferrari just ahead of her 63rd birthday. "I'm on my way to my mom's house to surprise her with her birthday gift," Jenner, 21, told her 117 million followers in one clip (via People). "I've had this for the last month and I'm so excited to finally be giving it to her. It's a little dark outside so I hope that you could see it good."
"What? What is that? Are you kidding me? That's from you?" a shocked Kris asked her youngest daughter in another video, before giving her a big hug. "Oh my god!" The makeup mogul later shared more of her mother's priceless reaction to the extravagant $250,000 present on Instagram, writing, "488 For The Queen."
According to a source cited by Entertainment Tonight, "It's always been a dream car for Kris, who wouldn't buy it for herself, so Kylie went ahead and made her dream come true. Kris was in shock and couldn't stop crying and saying thank you." The insider added, "Kylie wanted to thank her mom for all of her hard work."
While the fate of KUWTK remains to be seen, readers may be interested to know that the show's next episode will cover Tristan Thompson's highly publicized cheating scandal. As Nicki Swift previously reported, the basketball pro was caught on video allegedly cheating on his then-pregnant girlfriend, Khloé Kardashian, with multiple women in April 2018. The couple, who welcomed daughter True just days later, have since stayed together.
In response to a fan who recently noted that the upcoming episode "will be insane" on Twitter, Khloé Kardashian wrote, "Sadly, it will. I signed up to show ... the good and the bad, right? The bad is very hard to relive but it's life."
Keeping Up With the Kardashians will air next on Sunday, Nov. 4 at 9 p.m. on E!