Oprah Has A Messy Relationship With Her Stepmom Barbara Winfrey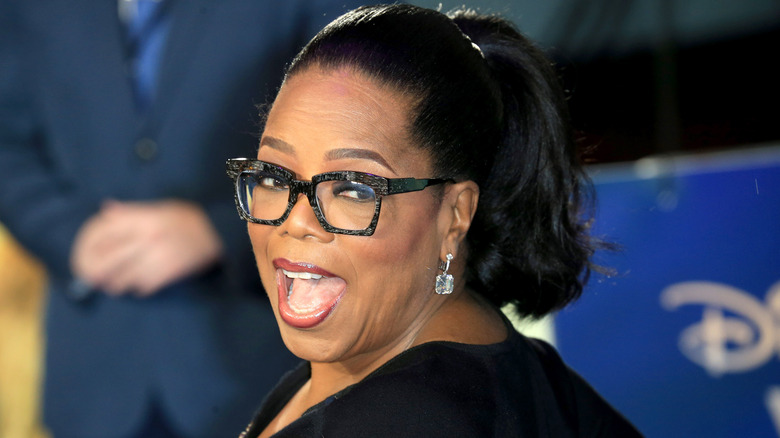 Fred Duval/Shutterstock
Oprah Winfrey may be everyone's fairy godmother, but she didn't have a healthy relationship with the mother figures in her own life, particularly her birth mom, Vernita Lee, and stepmom, Barbara Winfrey. The queen of all media even once admitted that the main reason why she never considered having children was because she wasn't "mothered well," telling BBC: "I never felt compelled to do it. I always felt that I don't even know how to do that."
When Lee died in 2018, Oprah wrote in an essay that they had a "complicated relationship." The host lamented over the fact that she had very little to say to her mother during her final days, but she shared that she eventually learned how to forgive Lee for leaving her when she was a child. "'I know it must have been hard for you as a 17-year-old pregnant, scared girl in Mississippi. Many people no doubt told you to get rid of that baby," she wrote. "To have an abortion or give me away. But you didn't. And for that I thank you. I know you did the best you could with what you had."
Oprah made peace with Lee before her death, but the same can't be said for Barbara, with whom Oprah went head-to-head in court.
Oprah reportedly had Barbara evicted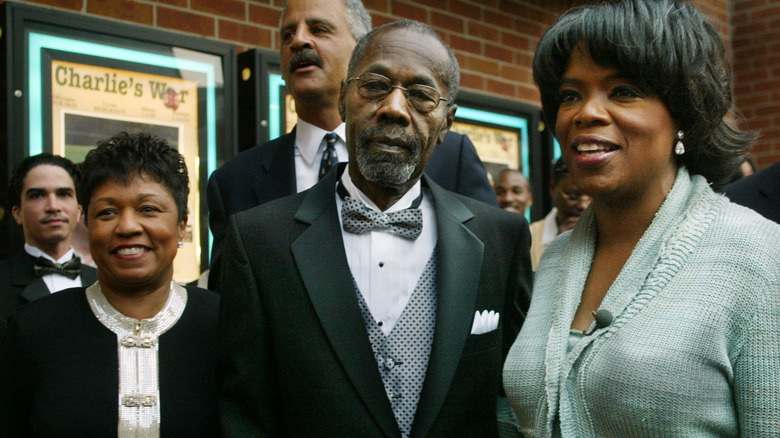 Adriane Jaeckle/Getty Images
It was in 2012 when Oprah's father, Vernon Winfrey, divorced his wife of over a decade, Barbara Winfrey, citing "inappropriate marital conduct" as the key reason, according to the New York Post. Vernon admitted to being unfaithful during their marriage and had an argument with Barbara where he brandished a handgun, according to court documents. Oprah also got dragged into the mess at the time, with Barbara claiming that Oprah had helped orchestrate her separation from Vernon in an attempt to kick her out of their home — the same home Oprah had gifted them when they got married in the early aughts.
After the divorce had been finalized, Oprah reportedly wanted to put the house up for sale, but Barbara refused to budge and insisted on living in the residence. "The LaurelBrooke property is being sold as a result of the divorce," Nicole Nichols, spokesperson for Oprah Winfrey, shared in a statement at the time, per USA Today. "Vernon Winfrey no longer lives there."
The Tennessean later reported that Oprah's camp had offered Barbara another property, but the former teacher refused as she didn't want to sign a confidentiality agreement. "I'm not going to sign anything," she said. Oprah's spokesperson also stated that they offered Barbara part of the proceeds from the sale, but she turned it down. Barbara, however, denied this claim and went on to say that she's not inclined to take money from the TV host. "It's not money. It's never been about money," she added. "If it had been about money, I would have taken it and run a long time ago."
Barbara's retaliation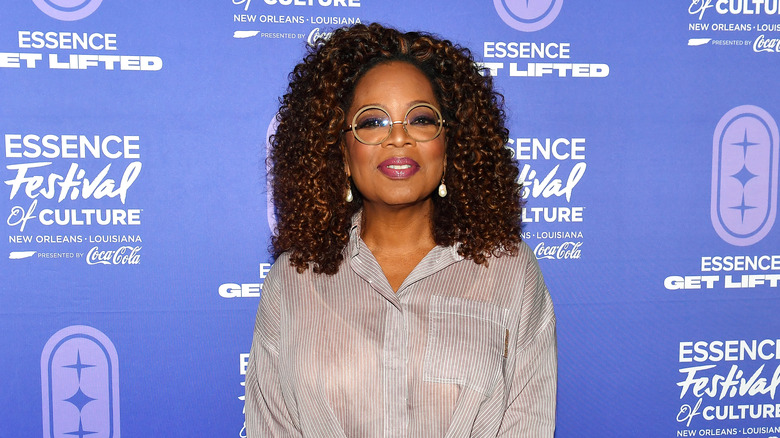 Paras Griffin/Getty Images
After all had been said and done, Barbara Winfrey is still of the mind that Oprah was out to get her. Speaking with the Daily Mail, she claimed that the host always had the intention to upend her life, even going as far as to say that Oprah is "evil" for asking her to move out from the home she once shared with Vernon Winfrey. "That woman has set out to ruin me, destroy me. To take this house away is petty, this has been my home for 14 years. ... Oprah's a billionaire three times over, her help live better than this," she declared. "Oprah owns property all over the world so there is no reason to sell this house other than to spite me, it's a personal vendetta."
Barbara didn't stop there, of course. She went on to make more outrageous claims, including how Oprah and Gayle King were probably lovers. "If it's not more than friendship then they're certainly giving every appearance that it is," she dished to the Daily Mail, adding that Oprah and longtime partner Stedman Graham were never affectionate. "He was comfortable like an old shoe, to her. They stayed in the same room when they were here but he didn't live with her exactly."
For her part, the queen of all talk appeared to have ignored Barbara's assertions, but you know what they say — sometimes silence is the best response.