Marie Osmond's Legal Battle With Her Ex Manager Fully Explained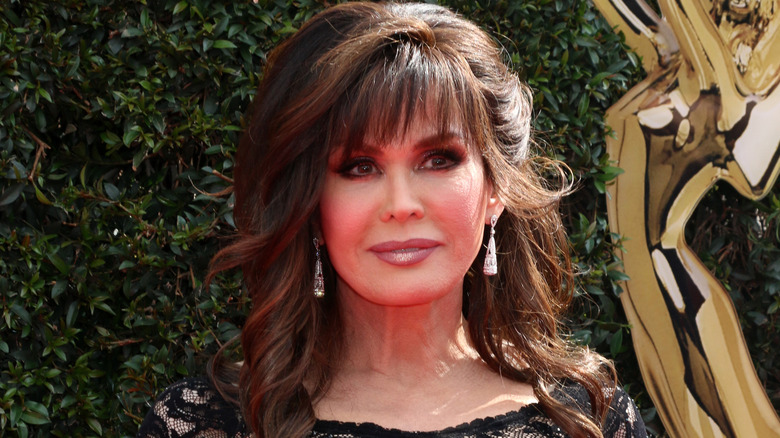 Kathy Hutchins/Shutterstock
Legendary singer Marie Osmond has built relationships with the public since the early 1970s. In a 2021 interview, she promoted her album "Unexpected" and told The Saturday Evening Post that she credits her fans for the longevity of her career. Osmond said, "My new album is really dedicated to the people who kept me here and made it possible to do all the things that I've done. That's my fans. I love them ferociously." In April 2009, Osmond sat down with Larry King, who pointed out that she nurtures her relationships even with her management and supporting staff. While talking about her book "Might As Well Laugh About It Now," released the same month, they chatted about her band leader, Jerry Williams, and her manager, Karl Engemann, who had been with her for over 35 years. 
In fact, Osmond mentioned Engemann several times in her book, and he even featured in the acknowledgments. She described their dynamic vividly, writing, "My continued love and gratitude to my manager Karl Engemann ... In a sense, you've raised me and, through your wisdom, guided me through decades of decisions, choices, and challenges with your incredibly gentle heart that has remained my one true constant through it all. I love you." Even though Osmond had high praise for her manager, just six months later, Osmond and Engemann would lash out in a legal battle that seemingly ended their working relationship.
Karl Engemann claimed Marie Osmond was in breach of contract
Marie Osmond fired her longtime manager, Karl Engemann, in October 2009, despite waxing lyrical about him in her book. The Las Vegas Review-Journal reported that court documents showed that the mother of eight had terminated her manager's services because he had allegedly breached his fiduciary duties and had made derogatory and defamatory statements about her, among other things.
Engemann, a former vice president of Capitol Records, responded with a demand for arbitration. He claimed that Osmond was in breach of contract and owed him at least $88,000 in commission. According to Engemann, he had obtained a sweet gig for Osmond and her brother at the Flamingo. The $1.5 million contract was signed in 2008 and had been extended until 2010, thanks to his expertise. In a statement to TMZ, Engemann's lawyer, Larry Stein, said, "Shamefully, Ms. Osmond has fired Mr. Engemann 18 months into a 5-year written contract and seeks to enjoy the fruits of his labors without compensating him for his work."
The former "The Talk" host wasted no time in filing a countersuit. Osmond wanted Engemann to cough up $2 million plus punitive damages for allegedly extorting her to increase his payment, defaming her, and botching her negotiations with "Dancing with the Stars," Nutrisystems commercials, and a talk show. For two people who were once so close, the boundaries between their personal and working relationship may have been blurred.
Marie Osmond was once best friends with Karl Engemann's daughter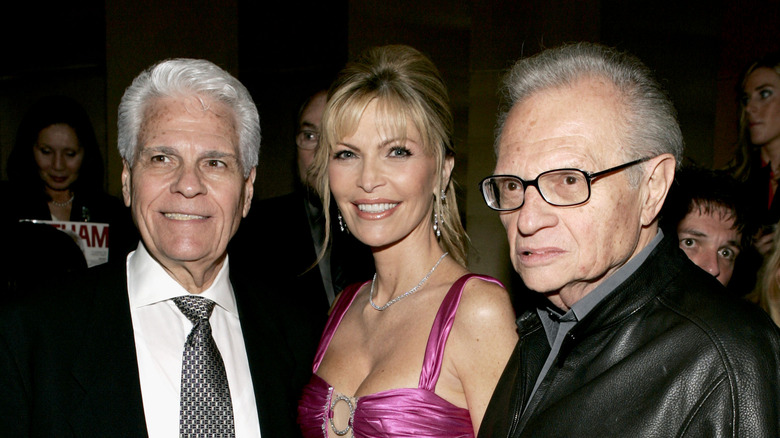 Mat Szwajkos/Getty Images
Marie Osmond had another tie to Karl Engemann. His daughter, Shawn Engemann King, and Osmond were firm friends. Not only had King been one of Marie and Donny Osmond's backup singers, but the two ladies had even been in each other's weddings. Their friendship was no ordinary, run-of-the-mill acquaintanceship either. The besties were super tight. Marie appeared on "Larry King Live" in 2000 and shared, "Your wife, Shawn, is one of my best friends," before Larry recounted how Marie had rubbed Shawn's feet after giving birth to their son, Cannon King, the previous week. Screech! Back up a sec. Why yes, Engemann's daughter was Larry King's wife. 
When Marie and Engemann parted ways in 2009, several outlets reported that their relationship had soured two years prior. Apparently, it all started to go downhill when Larry interviewed Marie in 2007 and asked about her 16-year-old son going to rehab. Marie seemed shocked by the question and asked Larry about his source, but how he learned the news was never officially confirmed. A spokesperson told the New York Post, "Larry never discloses his sources." 
Shawn and Larry then appeared on "The Early Show" to discuss the rehab reveal. Shawn noted, "You know families, when you're close, you can get into disagreements" (via CBS News). And even though Larry once said on his show, "Marie and my wife's family go back", unfortunately, Marie Osmond and Karl Engemann's split was permanent.