The Truth About Larry King's Wife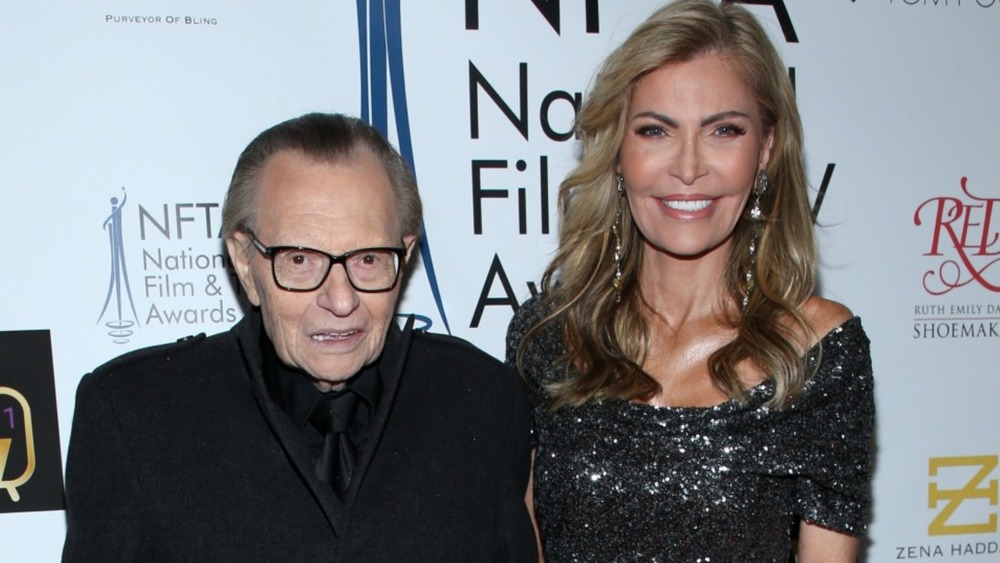 Phillip Faraone/Getty Images
Larry King might be battling COVID-19 in January 2021, but in 2019, the legendary TV host faced a divorce battle. King has been married to seven different women and divorced eight times. (He married one of his ex-wives twice.) But King and his seventh wife, Shawn Southwick King, are currently estranged and in the process of divorcing.
According to People, the 87-year-old King filed for divorce from his wife of 22 years in 2019. The talk show host almost died from a stroke in May 2019, and three months after his near-fatal stroke, he filed for divorce. In his interview with People, King said the couple's age difference and religion were the biggest reasons for the split. King told the magazine: "We had a big age difference and that eventually takes its toll. It became an issue. Also, [Shawn] is a very religious Mormon and I'm an agnostic atheist, so that eventually causes little problems."
It appears that his 2019 stroke was one of the factors that ultimately drive the couple to divorce. The former host of Larry King Live said, "I thought a lot about what I wanted the rest of my life to be. When there are moments of unhappiness in a marriage, you can overcome it at 40, but at my age, it became a lot. I wanted to be happy. Separating was of course difficult. But there is nothing worse than arguing." Keep reading to learn the truth about King's wife.
Shawn Southwick King was blindsided by Larry King's divorce filing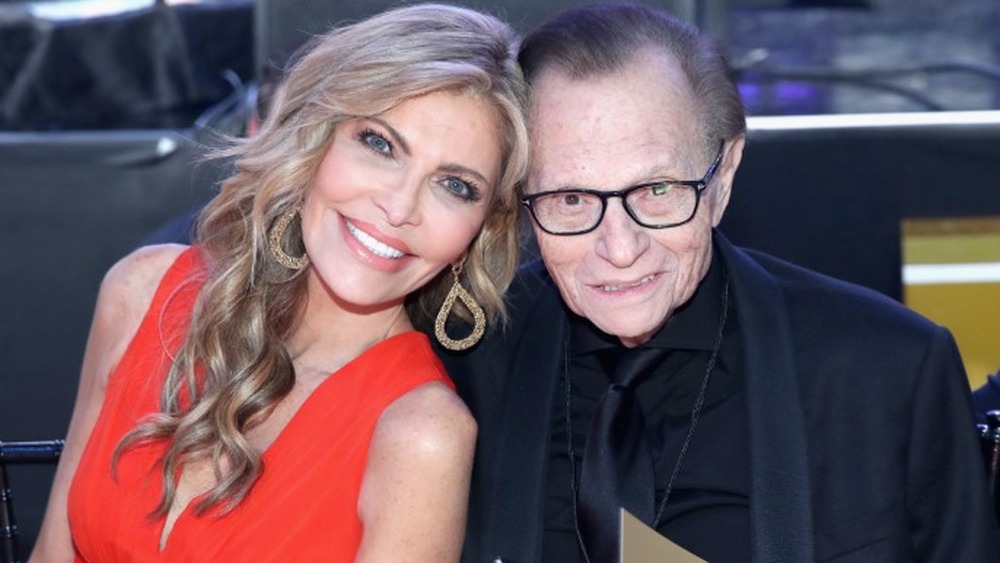 Jonathan Leibson/Getty Images for Celebrity Fight Night)
Larry King's estranged wife Shawn Southwick King told The Daily Mail that she was "totally blindsided" when her husband filed for divorce. The soon-to-be ex-wife of the popular talk show host told the British newspaper in 2019 that she was "crushed" by King's decision to file for divorce and that she found out that her husband filed the papers when a reporter revealed the news. Ouch! According to reports in The Daily Mail, the former Larry King Live host filed the divorce suit in Los Angeles while Southwick King was at the family's second home in Utah.
King was ordered by the court in December 2020 to pay Southwick King $33,000 per month to preserve her lifestyle. However, the divorce will not be finalized until 2021. During their 22-year marriage, the couple welcomed two sons, Cannon and Chance, who are now in college.
The TV talk show legend has had many health problems over the last two years. On Jan. 2, 2021, The Daily Mail reported that "King has had numerous health issues, including a heart attack, prostate and lung cancer, and type two diabetes." We wish him the best as he wages his battle against the coronavirus.