Judge Slaps Danny Masterson With Maximum Prison Sentence After Rape Conviction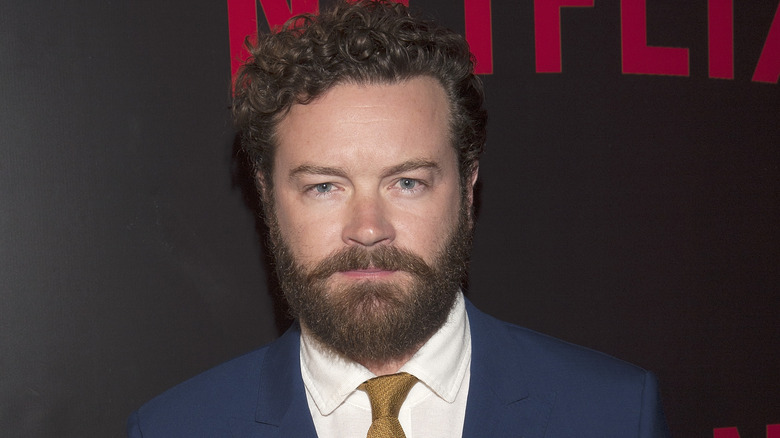 Lalo Yasky/Getty Images
The following article includes mentions of rape and sexual assault.
"That '70s Show" star Danny Masterson has been sentenced to 30 years to life in prison for raping two women, per AP News. The actor was sentenced in a Los Angeles court on September 7. The victims in the case shared heart-wrenching statements in court before his conviction. One of the women said, "When you raped me, you stole from me... You are pathetic, disturbed and completely violent. The world is better off with you in prison." The second victim expressed her guilt for not coming forward sooner, telling the court, "I knew he belonged behind bars for the safety of all the women he came into contact with. I am so sorry, and I'm so upset. I wish I'd reported him sooner to the police."
The accusations against Masterson arose in 2017, per Us Weekly. Five women came forward claiming they had been sexually assaulted by the actor and several claimed they had been raped by Masterson. After the allegations came to light, Masterson claimed he was innocent, saying, "From day one, I have denied the outrageous allegations against me...I have never been charged with a crime, let alone convicted of one. In this country, you are presumed innocent until proven guilty. However, in the current climate, it seems as if you are presumed guilty the moment you are accused." Despite Masterson's not guilty plea, evidence proved otherwise, as he will be in prison for years to come.
Danny Masterson's conviction has been a long time coming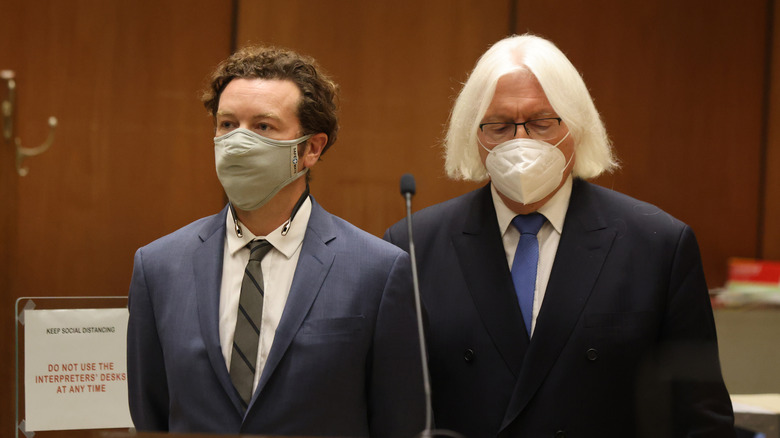 Pool/Getty Images
Justice has finally been served for multiple victims in the Danny Masterson case — although it was years in the making. As previously mentioned, accusations against the "That '70s Show" actor surfaced in 2017. Five women came forward and three alleged they had been raped by the actor. Three charges of rape were officially filed against Masterson in June 2020. In January 2021, the actor pleaded not guilty to the allegations. Although he and his team attempted to get the case dismissed, it did not work, and the trial began in late 2022. Unfortunately, the jury was "unable to come to a unanimous vote," resulting in a mistrial.   
According to Variety, Masterson's retrial began in April, and just months later, he was convicted on two counts of rape, nearly six years after the women came forward. Judge Charlaine Olmedo spoke directly to the actor after his conviction, saying, "Mr. Masterson, you are not the victim here. Your actions 20 years ago took away another person's voice and choice. Your actions 20 years ago were criminal and that is why you are here." According to Entertainment Tonight, following Masterson's sentencing of 30 years to life in prison, the victims shed tears and embraced one another on their way out. Hopefully, the conviction can bring a sense of closure to all the women in the case.
If you or anyone you know has been a victim of sexual assault, help is available. Visit the Rape, Abuse & Incest National Network website or contact RAINN's National Helpline at 1-800-656-HOPE (4673).