Body Language Expert Tells Us Why Ashton Kutcher & Mila Kunis' Public Apology 'Missed The Mark'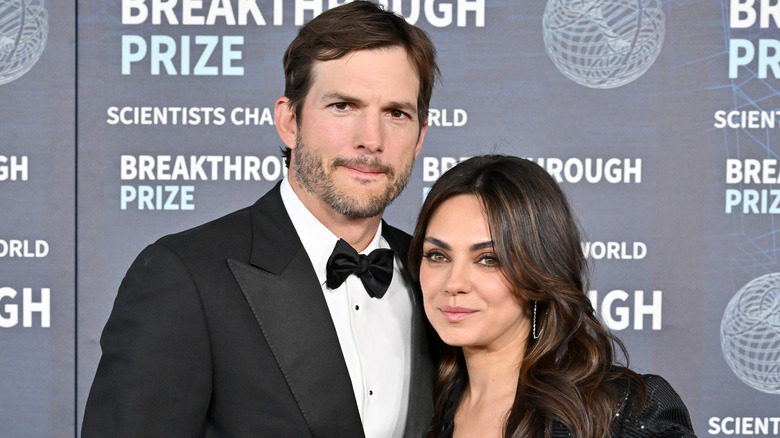 Axelle/bauer-griffin/Getty Images
The following article includes mentions of rape.
Celebrities have made some terrible public apology videos in the past, but Ashton Kutcher and Mila Kunis have taken the cake in many people's eyes.
In early September 2023, Danny Masterson was sentenced to 30 years to life in prison after he was convicted of raping two women, per BBC. From the beginning, the actor claimed the accusations against him were false. As the trial neared its end, Masterson's famous friends served as character witnesses, writing letters to the judge in hopes of reducing Masterson's sentence. His "That '70s Show" co-stars, Kutcher and Kunis, were among those who showed their written support, per People.
According to People, Kutcher wrote, "As a role model, Danny has consistently been an excellent one. I attribute not falling into the typical Hollywood life of drugs directly to Danny." Kunis shared a similar sentiment, highlighting Masterson's "exceptional character." These letters sparked immediate backlash against Kutcher and Kunis once they were released to the public. In fact, one of the victims called out the two for defending Masterson. The response got so bad that the couple decided to publicly apologize for the letters. But their apology seemed to make the situation even worse and Jess Ponce III, body language expert, communication coach, and author of "A.W.E.S.O.M.E.," exclusively told Nicki Swift why people aren't buying Kutcher and Kunis' apology.

Ashton and Mila's apology seemed orchestrated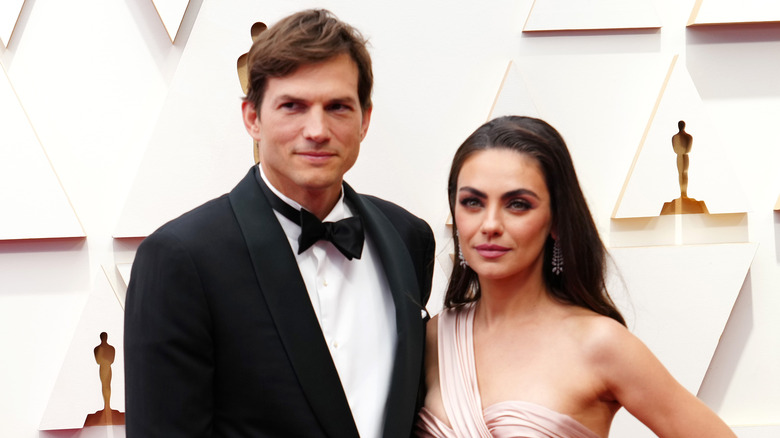 Jeff Kravitz/Getty Images
Ashton Kutcher and Mila Kunis sent the internet into overdrive after they wrote letters supporting Danny Masterson. The backlash got so bad that the "That '70s Show" stars posted an apology video on Instagram. In the video, Kutcher shared, "They [the letters] were intended for the judge to read. And not to undermine the testimony of the victims or re-traumatize them in any way. We would never want to do that. And we're sorry if that has taken place." Although the couple apologized, it only seemed to ignite more criticism — and Jess Ponce III told us why.
Ponce believes the video was obvious "damage control." He explained, "Their statement was carefully thought out and thoroughly scripted. Overall the delivery was somber and clearly staged." From how they dressed to where they filmed, the couple proved they were tactical in their approach. Ponce added, "The two of them wore dull, casual clothing and were in front of a wooden fence, as if to give off a sense of "realness," and not a touch of their Hollywood lifestyle. Yet, in doing so, they brought attention to their public relations strategy."
Although they tried to appear sincere — from Kutcher speaking on "the pain the letters caused" to Kunis' defensive approach on supporting the victims — it fell short in their delivery. Ponce noted, "While there were some sincere gestures, combined their commentary may be off putting too many because of how orchestrated they came across." 
If you or anyone you know has been a victim of sexual assault, help is available. Visit the Rape, Abuse & Incest National Network website or contact RAINN's National Helpline at 1-800-656-HOPE (4673).