What's The Real Meaning Of Get Him Back! By Olivia Rodrigo? Here's What We Think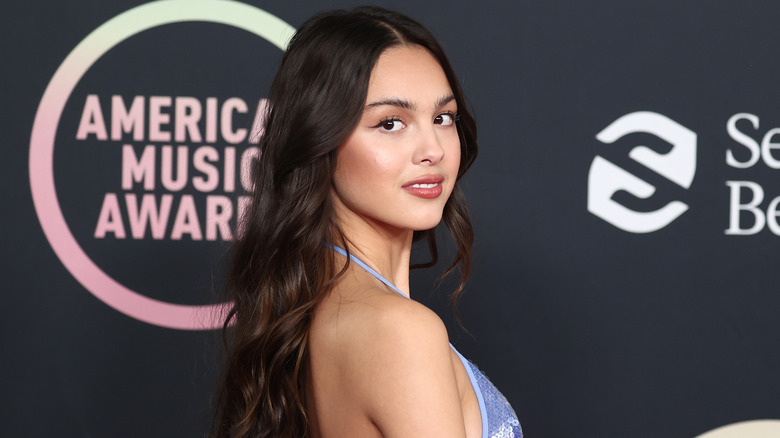 Matt Winkelmeyer/Getty Images
Here's what Olivia Rodrigo's pop-rock banger "get him back!" means... or at least what we think.
Over the last few years, the "High School Musical: The Musical: The Series" star has dominated the music world with her larger-than-life singles and unapologetic songwriting talent. In 2021, Rodrigo's star rose to new heights when she released her first album "Sour," which debuted at No. 1 on the Billboard 200 chart and spawned three acclaimed singles. "I'm very proud of it. And I'm just excited to bring the honesty and vulnerability that was in those songs into my future albums, too," she told Music Week in 2021.
After an impressive album run with "Sour," the "drivers license" singer announced that she would be stepping into a new music era with her sophomore album "Guts." "For me this album is about growing pains and about trying to figure out who I am at this point in my life and exactly what I want to say in my songs," she revealed in June. Following the release of her singles, "vampire" and "bad idea right?" fans were finally treated to the album on September 8. Since its release, listeners have immersed themselves in the record by dissecting every track and their respective lyrics. In light of "Guts" making the rounds, we wanted to take a deeper look at her pop-punk-inspired track "get him back!" and its true meaning.
Is Olivia Rodrigo's Get Him Back! about her ex Adam Faze?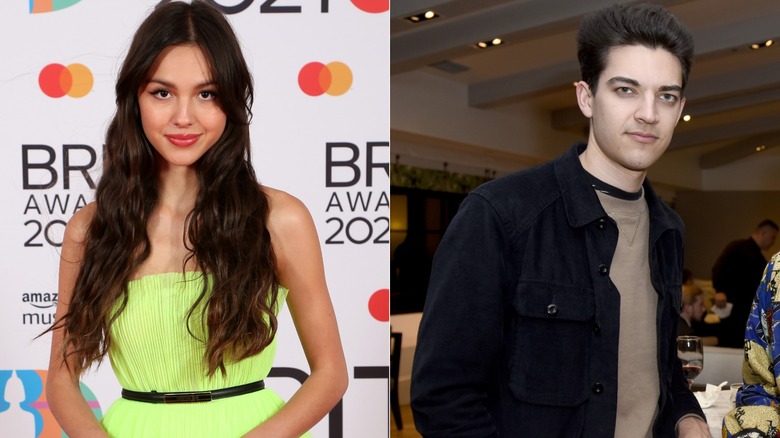 Vivien Killilea & Jmenternational/Getty
Since her debut, Olivia Rodrigo has developed a knack for creating incredible breakup songs, especially in regards to her new release "get him back!" At the start of the record, Rodrigo recounts meeting her ex for the first time. "I met a guy in the summer and I left in the spring / He argued with me about everything," she sings, per Genius. "He had an ego and a temper and a wandering eye / He said he's six-foot-two, and I'm like, 'Dude nice try.'" As the song progresses, Rodrigo admits to missing her ex, singing: "So I miss him some nights when I'm feeling depressed / 'Til I remember every time he made a pass on my friend." As the first verse dwindles down, she struggles with her conflicted feelings before revealing her revenge plans. "I wanna get him back / I wanna make him really jealous, wanna make him feel bad," she exclaims.
While Rodrigo has not confirmed who the song is about, its summer and spring lyrics seemingly point to her ex, Adam Faze. In June 2021, the two made headlines when they were spotted at the "Space Jam: A New Legacy" premiere. A source revealed to E! News at the time, "They were really cute together and weren't trying to hide their affection at all." However after a few months of dating, the pair supposedly called it quits in February 2022, per People. "They've been over for a bit now," a source told the publication.
Here's what Olivia Rodrigo said about Get Him Back!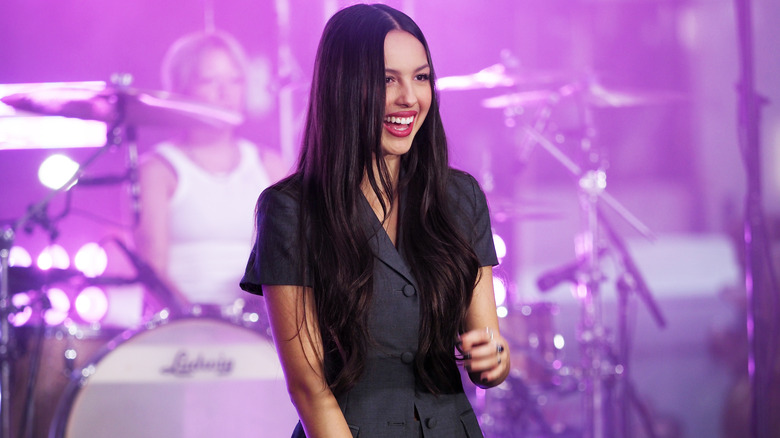 Debra L Rothenberg/Getty Images
At the start of "get him back!," Olivia Rodrigo delivers your classic revenge track formula. However, as the song progresses, the young talent dives deep into her conflicted feelings and the different paths she could take with her toxic ex. "So I write him all these letters, and I throw them in the trash / 'Cause I miss the way he kisses and the way he made me laugh," she sings at the top of verse two. "Yeah, I pour my little heart out, but as I'm hitting 'send' / I picture all the faces of my disappointed friends." Tensions throughout the song reach an all-time high during the bridge, with Rodrigo singing, "I wanna key his car (I want to get him back) / I wanna make him lunch, I wanna break his heart / Then be the one to stitch it up."
During a chat with Zane Lowe on "New Music Daily," the "Sour" singer admitted that the track was one of her favorites to write. "I really like the chorus. It feels kind of sticky to me," she said. In an additional interview with the New York Times, Rodrigo gave further insight into the inspiration behind the single, stating, "I had such a desire to live and experience things and make mistakes and grow after 'Sour' came out, I kind of felt this pressure ... And I think because of that pressure, maybe I did things that maybe I shouldn't have –– dated people that I shouldn't have."