What Martin Lawrence Really Blames For His '90s Sitcom Ending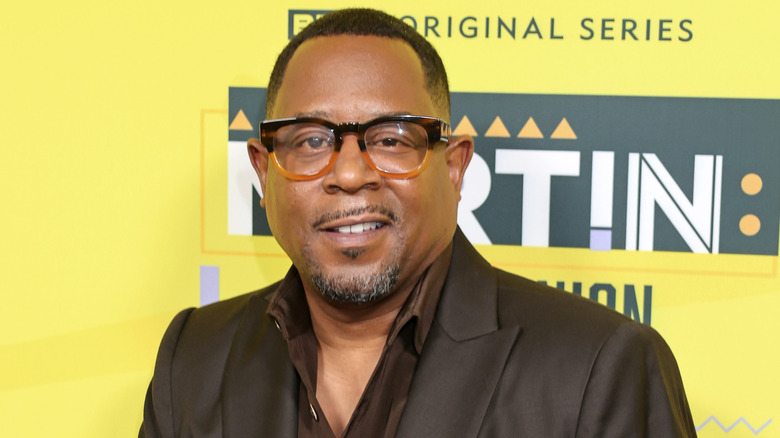 Arnold Turner/Getty Images
In hindsight, many of the '90s TV shows we enjoyed in the past are problematic when viewed under a modern lens. Widely beloved series like "Friends" and "Married...With Children" probably wouldn't have been as popular if they were made today, much less considered for development. There are a few exceptions, of course, one of which is Martin Lawrence's titular sitcom "Martin."
"Martin" doesn't have as many accolades as, say, "Frasier" or "Murphy Brown," but it's just as iconic. While it was initially ridiculed for having vulgar themes, it still resonated with audiences thanks to its celebration of black culture. "We got to be who we were at that time. And it was also told from a different perspective that had never been told before," actor Carl Anthony Payne II said in the reunion special. "This was a show about young Black love and his friends and how you navigate things." The cast didn't even realize that their show resonated with audiences until much later. Tisha Campbell told The Washington Post that they just wanted viewers to have a good time. "We were there to feed our families and have a good show and make people laugh," she said.
While "Martin" achieved the level of reference other shows can only dream about, it ended quite prematurely, at least from the perspective of fans. It only lasted five seasons, with many speculating that it was canceled due to the legal battle between Lawrence and Campbell. However, according to Lawrence, the show simply ran its course.
Martin Lawrence said the show concluded as planned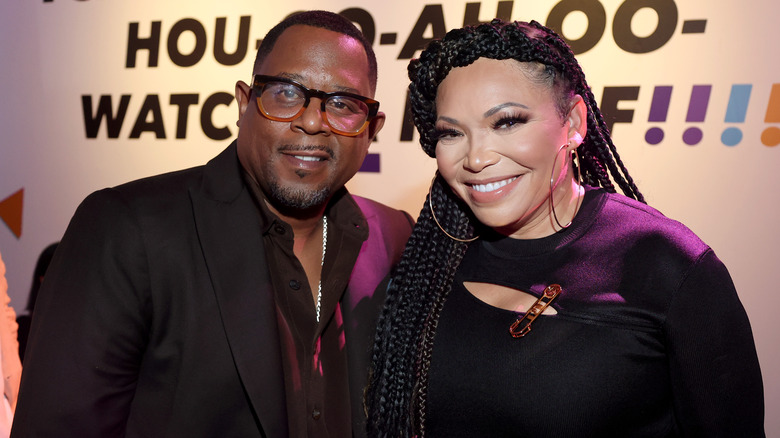 Arnold Turner/Getty Images
In January 1997, Tisha Campbell left "Martin" and accused Martin Lawrence of sexual harassment. People reported that the show's producers sued her to coerce her to return to set, but she filed a countersuit, claiming that Lawrence subjected her to "repeated and escalating sexual harassment, sexual battery, verbal abuse and related threats." The lawsuit was settled outside of court, and Campbell returned to the show under one stipulation: Under no circumstances would she film any scene with Lawrence in the same room.
Months later, the series announced that it was wrapping up after five seasons. Fans speculated that the show's seemingly abrupt ending was due to Campbell and Lawrence's falling out, but the "Bad Boys" star said that wasn't the case. In a statement to Variety, he acknowledged it was time to move away from the small screen and "concentrate all my efforts on my film career." 
Lawrence touched on the subject again in an interview with GQ in 2020, clarifying that the show was never canceled. He said that "Martin" ended at the right time. "Well, how can I say this? It just was time to end. Let's just put it that way," he divulged. When asked about Campbell's lawsuit, he straight up denied it. "None of that was true. It was all a lot of bulls**t... I just decided to walk away from the show. I just decided to end it. People said that I got canceled, but that wasn't the case. I decided to just leave the show."
Will 'Martin' ever have a reboot?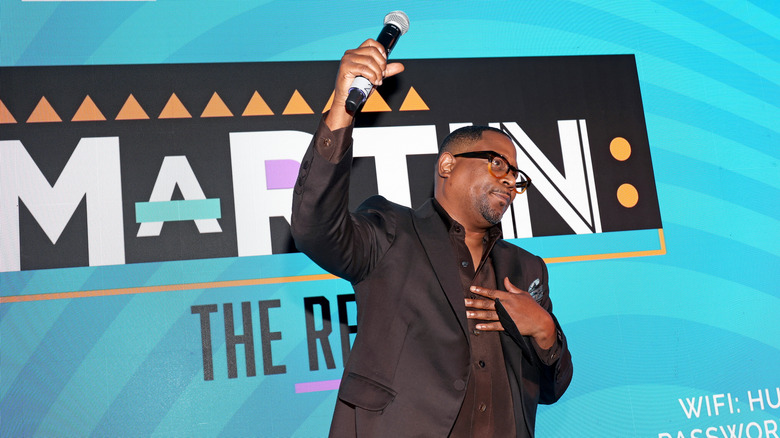 Arnold Turner/Getty Images
Don't hold your breath for a "Martin" reboot. While the cast would love to revisit the show, a revival couldn't work for a variety of reasons, chief of which is Tommy Ford's passing.
"It's something that we wanted to happen. It's something that we tried very hard for it to happen, but the way it looks to me, realistically, it's not going to happen. Not unless it's an animation," actor Tichina Arnold told Tamron Hall in an interview. "Tommy is no longer with us ... This show is never going to be the same. It's never gonna be the same. And some things are best left alone."
Martin Lawrence shared the same sentiment, telling "The Tonight Show Starring Jimmy Fallon" that it's nearly impossible to recreate the magic of the OG show. "I think, well, you know, the 'Martin' show was like catching lightning in a bottle and I don't think we can redo that again," he said. "I wouldn't mind working with the cast again on something but I don't think we can do that again." He wouldn't mind a spinoff starring the character Sheneneh Jenkins, though. "I would love to see a movie with Sheneneh," he explained (via UPI). "And, remember we were supposed to do a movie with Sheneneh and Jamie Foxx, with Wanda, and that never came about. But if we could ever get that together, I think y'all would love that."