How Does Max Joseph Feel About His Catfish Replacement Kamie Crawford?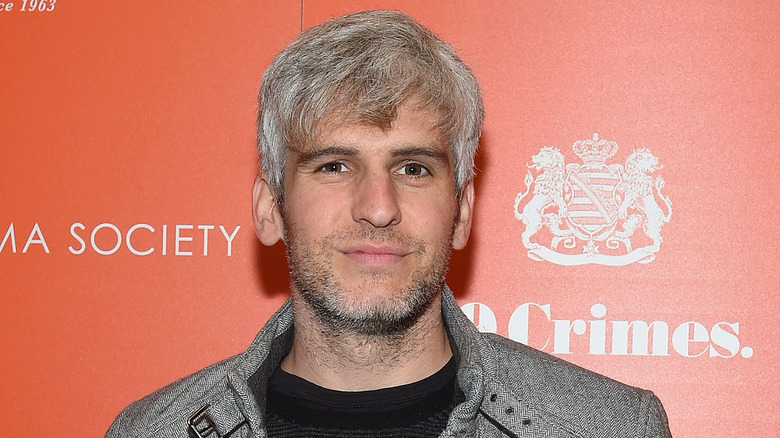 Ben Gabbe/Getty Images
Nev Schulman and Max Joseph were like the Batman and Robin of reality TV fake internet investigators. Their show, "Catfish," has been a smash hit for MTV since it first aired in 2012, and it's now in its eighth season. The cohosts made such a tight duo that many wondered if the series would survive after Joseph left "Catfish." Still, the show must go on, as they say in Hollywood, and Schulman soon had a new Robin by his side. So, how does Max Joseph feel about his "Catfish" replacement Kamie Crawford?
Schulman and Joseph working together was always in the stars. The two told Female First that they were childhood friends with a slew of shared interests, so it was a no-brainer that Schulman would call on his bro to work on "Catfish" after it was transformed from a documentary into a TV show.
"I grew up with Nev and his older brother, Rel, and we've known each other since we were like 14. We've always talked about making films together, and we've collaborated in the last couple of years," Joseph explained. "Nev and I set up [the 'Catfish' pilot] and had a really fun week doing it. It was kind of on a lark, but low and behold, the pilot turned out to be really good," he continued. Schulman and Joseph cohosted seven seasons of the show, and their chemistry was palpable. So, when Joseph exited, he left pretty big shoes to fill. Enter Kamie Crawford.
Giving props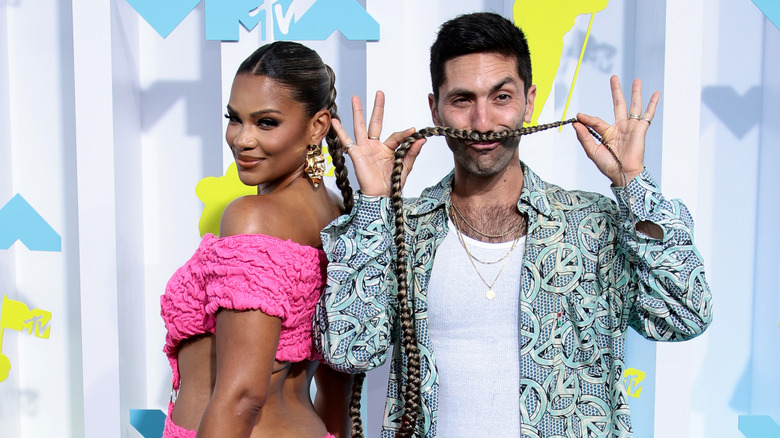 Dimitrios Kambouris/Getty Images
It had to be daunting for Kamie Crawford to take over from Max Joseph after he left "Catfish." Joseph co-hosted the show with his best buddy, Nev Schulman, for the first seven seasons, and the two were totally simpatico. "I can reference things, and Max always knows exactly what I'm talking about when sometimes no one else will," Schulman told In Touch Weekly.
Joseph has been busy since leaving "Catfish." Still, he's also been keeping a beady eye on the show and his replacement. "I really like Kamie," Joseph told Page Six. "I love Kamie. She's great. I've met her a number of times, and I think she's a wonderful successor. I think she's better than me in almost all [ways]. I think she's pretty damn good." High praise indeed.
As a Black woman, Crawford has introduced a new perspective to the show. At the same time, the series has also helped change her way of looking at things. "I think 'Catfish' has helped me see past the facade in everything in life and different points of view," the former beauty queen told TV Insider. "Just the compassion standpoint and trying to understand people on a deeper level have been something I've gained and have taken throughout my life. Being empathetic to people's experiences and what has led them to date the way they do and attract the people they attract."
The bromance ain't over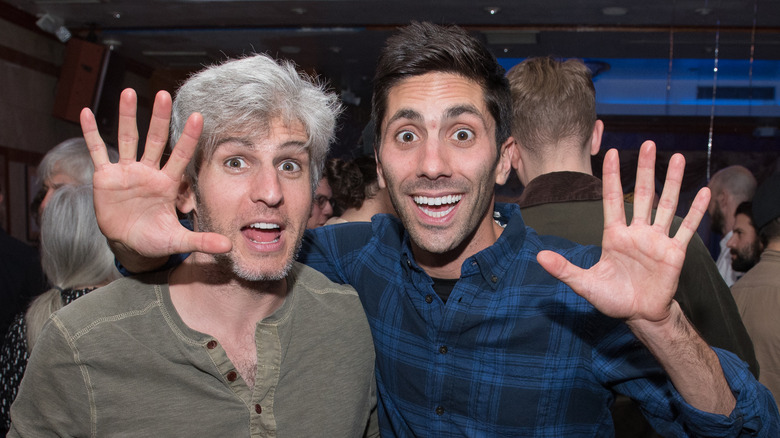 Mike Pont/Getty Images
Max Joseph is feeling the love for his "Catfish" replacement. But that doesn't mean he's ruled out the possibility of returning to Nev Schulman's side in the near future, even if it does mean being the third wheel. "I think they're holding it down pretty great just the two of them, but it would be nice, and I hope to potentially do a trio at some point," Joseph told Page Six. "But I can't really speak to it [now] ... It probably would be fun if it did happen."
In the meantime, Joseph and Schulman's bromance rages on. ​​"[Our friendship is] exactly the same. Nev is Nev is Nev. We see each other once in a while when he's in LA or I'm in New York," Joseph said. "We just kind of pick up exactly where we left off. So it never feels like that much time has gone by."
While Joseph is gone, for now, he's far from forgotten. Schulman told In Touch that he still pines for his former cohost, admitting that he especially misses their "shared love for Phil Collins." Still, he appreciates the breath of fresh air injected into the series since Joseph's departure. "Bringing in new cohosts who are both intelligent and passionate and legitimate fans of the show just brought in a whole new excitement and energy and passion and really, totally refreshed vibe for me," Schulman said.