How Nev Schulman And Max Joseph From Catfish Began Working Together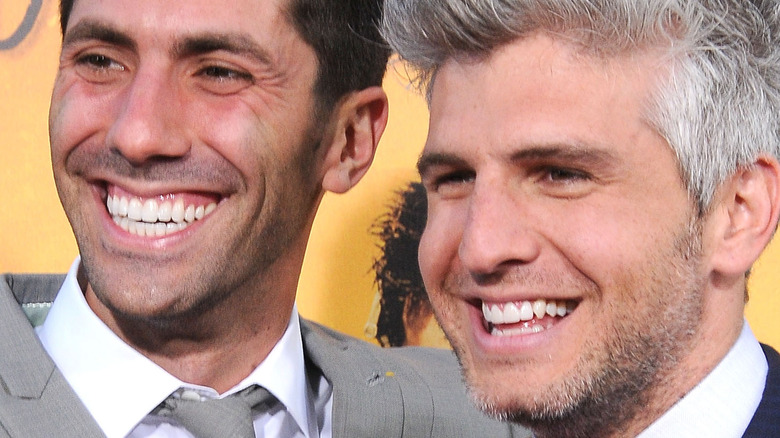 Barry King/Getty Images
Nev Schulman and Max Joseph aren't exactly household names, but those familiar with the hit MTV series "Catfish" will have no trouble identifying the duo who have spent years uncovering the sinister world of fake profiling.
While catfishing was a fairly new phenomenon in 2010 when the original full-length "Catfish" documentary was released (based on Schulman's own catfishing experience), it's a concept that most people are familiar with today. In fact, the practice of people creating fake profiles to target victims is an increasing "epidemic," as Schulman revealed in an interview with Jon Foss. "I think catfishing is on the rise," he said, adding, "It's not going away anytime soon."
The first seven seasons of the TV show were co-hosted by Schulman and Joseph who shared a special on-screen connection. In a 2020 interview with In Touch Weekly, Schulman noted that their chemistry was due in part to a "very similar catalog of references." He shared, "I can reference things and Max always knows exactly what I'm talking about when sometimes no one else will."
Keep reading to find out how the on-screen, off-screen pals began working together in the first place.
The duo have always had a kinship and 'creative collaboration'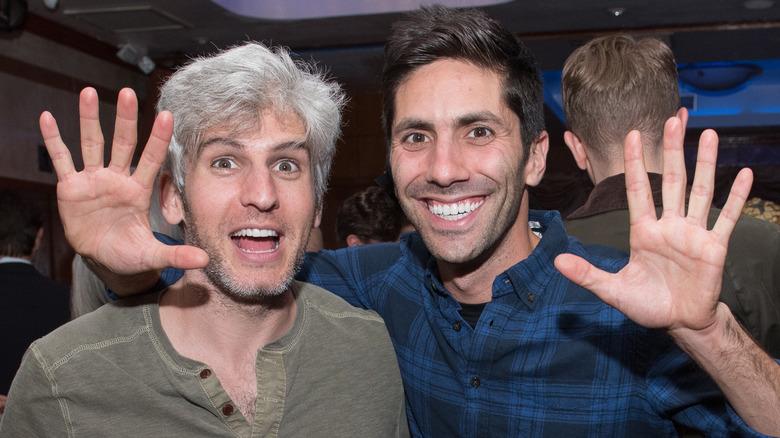 Mike Pont/Getty Images
In his personal website bio, Max Joseph describes his "Catfish" gig as "some weird twist of fate." However, the truth is that his relationship with Nev Schulman and their dreams to collaborate together go way back. In a 2013 interview with Female First, Joseph revealed that his friendship with Schulman began at the age of 14 in New York where the two grew up together. He described both himself and Schulman as "documentary makers at heart" who have "always had a very close friendship and creative collaboration."
When Schulman decided to create the MTV show based on his hit documentary film of the same name, he asked Joseph to film the pilot. According to Joseph, the two "had a really fun week doing it." Following that week, the pair would continue to collaborate on the show for seven seasons. In an August 2018 tweet, Joseph described his work on the show as "one of the most meaningful experiences" of his life, adding that he and Schulman had "become brothers."
In the same tweet, Joseph announced his retirement from the series to focus on his own pursuits. He's since been replaced by Kamie Crawford, who began co-hosting the show full-time with Schulman at the beginning of Season 8, which kicked off in January 2021.