Where Ashley Judd Stands With Her Ex-Husband Dario Franchitti Today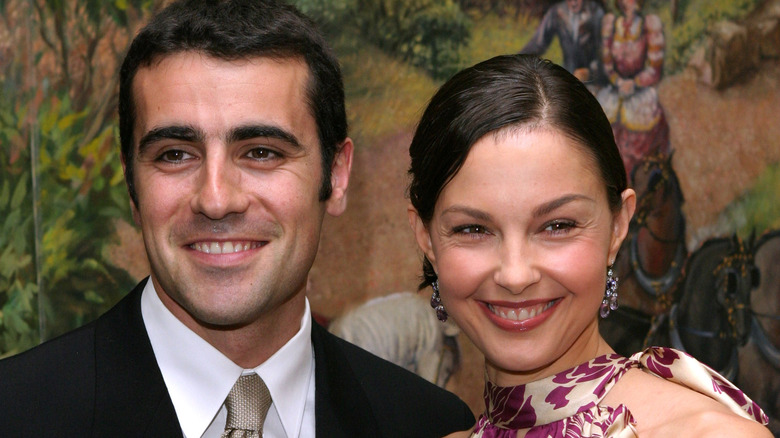 James Devaney/Getty Images
It feels like an eternity has passed since Ashley Judd split from her race car driver husband Dario Franchitti, but unlike many Hollywood couples that have figuratively hexed each other after they split, Judd and Franchitti appear to be on good terms.
The former couple were together for over a decade before parting ways. They first met at actor Jason Priestley's wedding in 1999, and after being set up by their mutual friends, the two hit it off. They married two years later in a castle in Scotland, the Indianapolis 500 winner's home country. The "Heat" star was unapologetically fond of her ex-husband when they were together, telling Redbook that he's "shy, he's very funny, very down-to-earth. Very warm. He likes to play. He's very bookish, actually, [and] reads far more than I do." 
However, in 2013, they announced that they were calling it quits after 11 years. "We have mutually decided to end our marriage. We'll always be family and continue to cherish our relationship based on the special love, integrity, and respect we have always enjoyed," they shared in a statement at the time, per People.
To prove that the separation was amicable, Judd tweeted "family forever @dariofranchitti," to which the athlete responded: "@ashleyjudd family forever." It turns out that they were following through with their promise, as the pair remain friends to this day.
They remain good friends and treat each other like family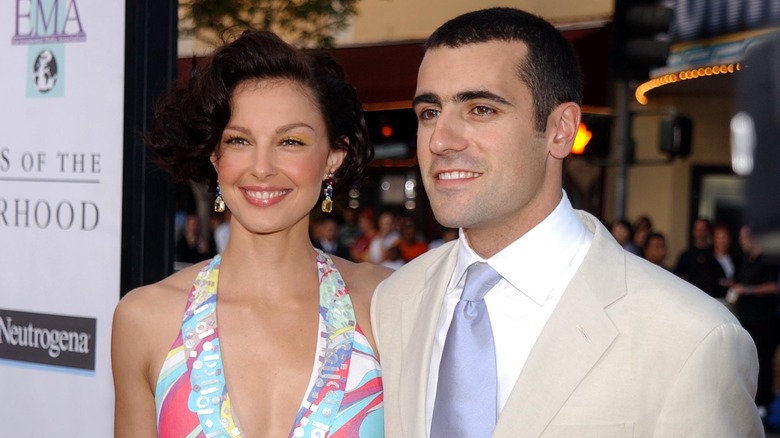 Jeff Kravitz/Getty Images
Dario Franchitti is not one to divulge details about his personal life, but a year after he parted ways with Ashley Judd, he shared with WTHR that they made it a point to maintain their friendship despite the split, and that they will always be each other's family no matter what. "We are great friends. As everyone knows, we got divorced last year," the racer said at the time. "Not an easy decision for both of us. She is great. She is a wonderful person. I am lucky we have managed to keep that great friendship and a very, very important person in my life."
Judd, for her part, shared the same sentiment. While they may no longer be romantically involved, Franchitti will always be "my loved one," she said in an interview with Ladies' Home Journal (via Us Weekly). "Even before our wedding, we agreed not to tell people about our relationship, but to show them instead," she added. "What we're showing them now is we're human, we're family, and this is what family looks like."
A reconciliation was almost on the cards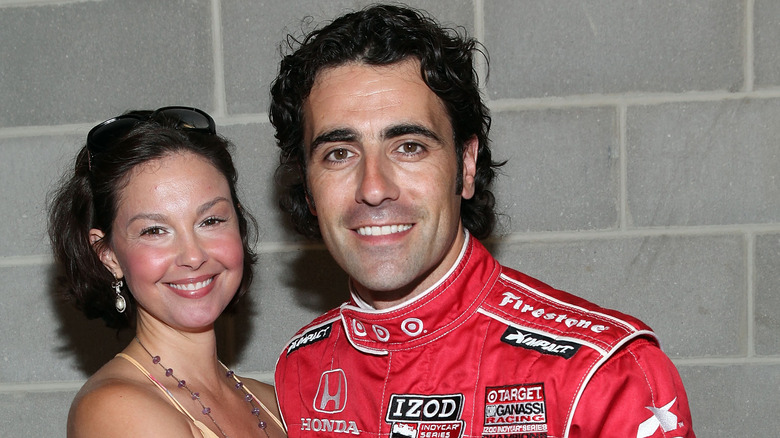 Robin Marchant/Getty Images
Shortly after Ashley Judd and Dario Franchitti announced that they were divorcing, Franchitti got into a devastating accident. Judd didn't hesitate to rush to her ex's side at the time, and according to some sources, they even mulled over a potential rekindling.
In October 2013, the race car driver got into a car crash at the Grand Prix of Houston and sustained various injuries, including a concussion, a broken ankle, and a fractured spine. Us Weekly reported that Judd kept him company, with the actor even tweeting a message of gratitude to fans who expressed their support. "Thank you for the prayers for Dario, I have only clothes on my back & the dogs but that's all that we need & we are on our way," she said. According to a source, they decided to "give it another try after he recovers. His accident made her realize how much she loves him." However, nothing came out of it, and the two continued with their divorce.
A year later, Franchitti tied the knot with Eleanor Robb, with whom he shares two children together. Interestingly, one of them has Judd as her godmother. "Now, he is married and I am the godmother to their child Sofia," Judd told Daily Record. "We're given our family of chance that we were born into but also have this unique opportunity to create a chosen family."