Tyga And Blac Chyna Still Don't See Eye To Eye On Parenting Their Son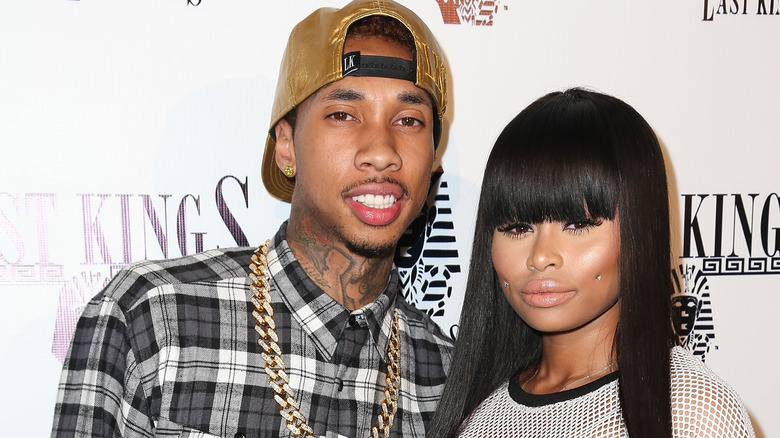 Imeh Akpanudosen/Getty Images
It's been years since Tyga and Blac Chyna put an end to their headline-grabbing relationship, but to this day, the two still butt heads when it comes to raising their son, King Cairo.
Tyga and Chyna started dating in 2011, became engaged in 2012, and split in 2014. While they never made it down the aisle, the pair welcomed their son the same year Tyga got down on one knee. The "Rack City" rapper takes pride in being a dad to King, telling People it's a "great accomplishment to have a mini version of yourself." He added: "You don't owe the world anything, but when you bring a beautiful child like this into the world, you know that you've got a lot to live for." Chyna is just as devoted to King, going as far as telling fans that despite receiving zero financial support from Tyga (and Rob Kardashian, but that's for another story), she's able to raise her children well. "My biggest flex? Honestly, taking care of my kids by myself as a single parent, with no child support," she shared in an appearance on the "Hip-hop Nation" podcast.
But Tyga took issue with this claim. According to the rapper, he doesn't need to provide child support since he pays for everything else.
Tyga lambasted Blac Chyna for demanding child support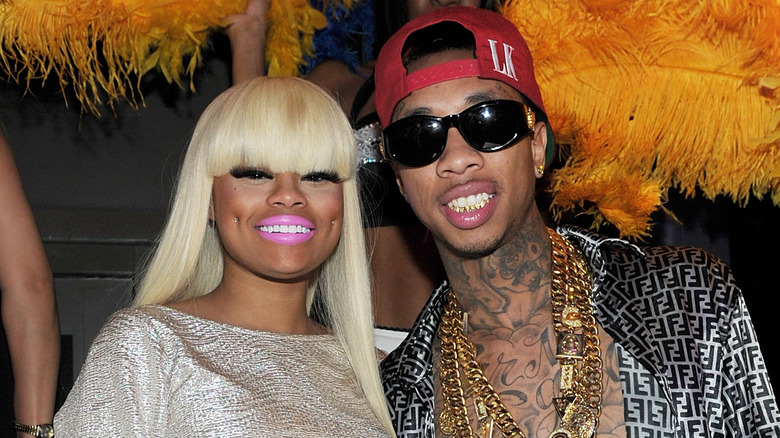 Denise Truscello/Getty Images
In March 2022, Blac Chyna made bold claims about the support she's getting from the father of her children — or lack thereof. In a since-deleted series of tweets, the influencer revealed that she's had to sell her vehicles just to keep afloat. "Yesterday I had to give up 3 of my cars ...my reasons... morals, beliefs, being a single mother, no support I'm a MAMA," she wrote. "Single no support child support."
Tyga was quick to shut her down, noting in an Instagram comment that he already provides enough for King Cairo's needs. "I pay 40k a year for my son school & he lives [with] me Mon-sat. Why would I pay child support lol," he penned. The rapper even exchanged jokes with Rob Kardashian, who also commented about having to pay $37,000 yearly for Dream's tuition. "How u pay 3k less. Let me kno the plug," he quipped.
However, when it comes to everyday responsibilities, Chyna divulged that it's a 50-50 balance between her and her ex, making co-parenting bearable despite their frequent online spats. "Tyga takes King to school, I take him to school — we pretty much split our time with him down the middle," she shared in an interview with Essence. "So, co-parenting isn't bad at all with Tyga."
Blac Chyna decided to take things to court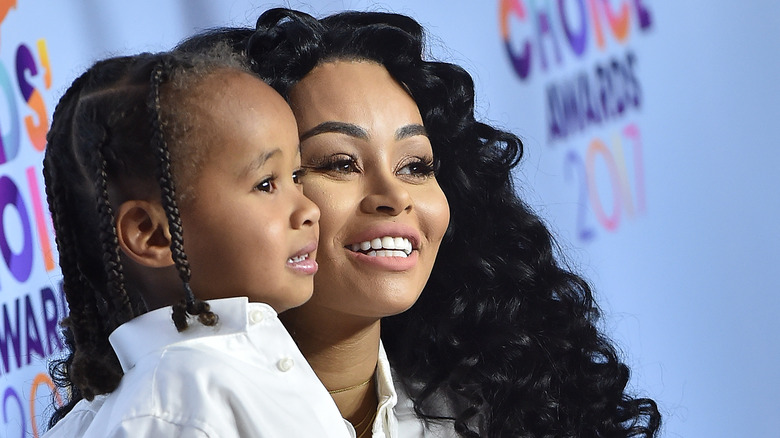 Axelle/bauer-griffin/Getty Images
But just because things between Tyga and Blac Chyna can be civil doesn't mean that she granted him leniency regarding child support. In July 2023, the model went ahead and waged a legal battle against the rapper to officially request joint custody and "determine parental relationship," per documents obtained by The Blast.
The details relating to what kind of support she's demanding from Tyga are murky, but the papers asserted that she wants what serves the "best interest of the child." It also notes that "the court may make orders for support of the children and issue an earnings assignment without further notice to either party." Tyga, for his part, took to social media to clap back on Chyna's legal action, saying that they shouldn't complicate things and maintain their current setup. "10 years later...nah...stick to your schedule sat-mon," he wrote in a comment on Instagram.
After all's said and done, Chyna claims that she and Tyga are on good terms. "I feel like with everything — time heals everything, and people change, and situations change, and you get to see the situation for what it is, and the situation is Dream," she told ET a few weeks after she filed the petition against Tyga. "And also too, let's not leave out King and also co-parenting with Michael (Tyga) too, with King, so I feel like, as long as my kids are good and happy on both sides, that's all I care about as a parent."