This Is Why Blac Chyna And Tyga Couldn't Make It Work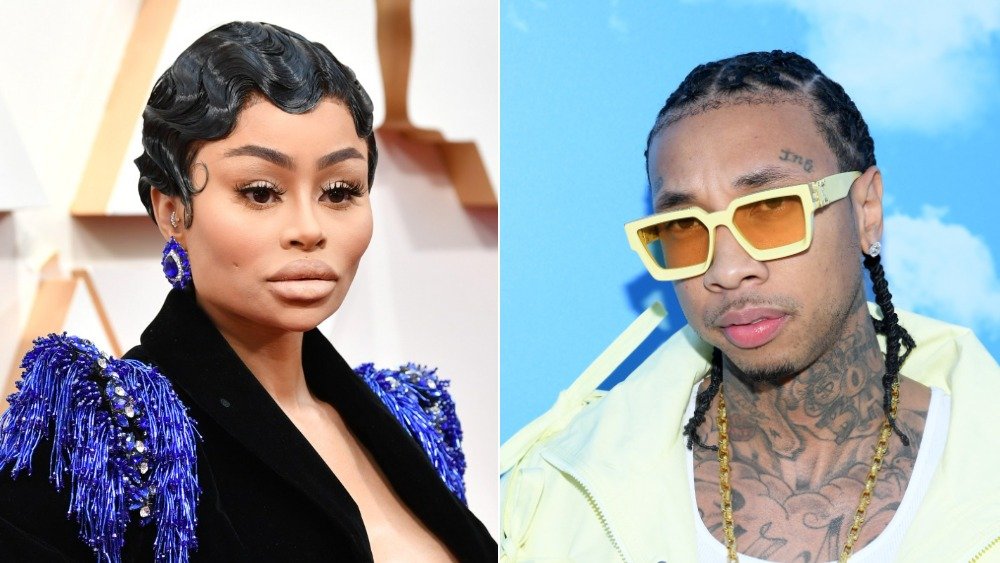 Amy Sussman, Pascal Le Segretain/Getty Images
There's no family tree more confusing than that of the Kardashian-Jenners, and it doesn't help that they tend to date within a small circle. Enter Blac Chyna and Tyga. The baby of the Kar-Jenner clan, beauty mogul Kylie Jenner, dated Tyga for three years. Then Tyga's ex, Blac Chyna, started seeing Kylie's older brother Rob Kardashian. So yeah, things got complicated.
While they share a Kardashian connection, Tyga and Chyna have their own long and complicated history separate from the famous clan. The two grew close after Chyna appeared in the music video for Tyga's hit single "Rack City." Soon enough, they became an item, and before long, they were expecting their first child. Chyna gave birth to a son, King Cairo, in October 2012. 
But all good things must come to an end, and by 2014 Chyna and Tyga split for good. Today Tyga and Chyna might be more well-known for their respective breakups with Kylie Jenner and Rob Kardashian, but once upon a time, they were each other's least favorite exes. Here's everything we know about the failed romance.
Blac Chyna didn't trust Kylie Jenner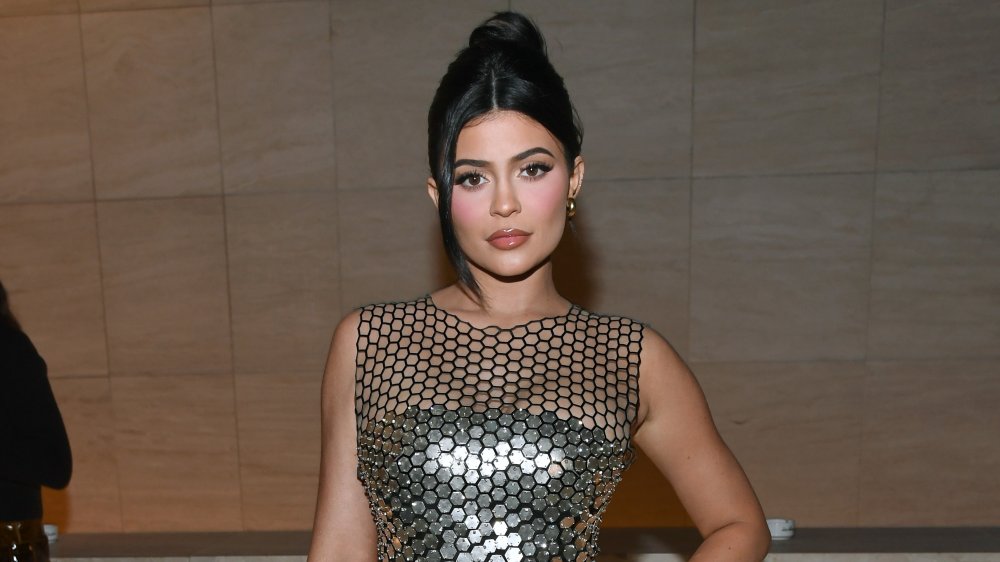 Kevin Mazur/Getty Images
In 2017 Blac Chyna, whose real name is Angela Renee White, sat down with Wendy Williams and opened up about her complicated love life, as reported by People. While Chyna doesn't think Tyga was unfaithful per se, she does believe that his relationship with Kylie Jenner was the straw that broke the camel's back, according to the interview. 
Jenner and Tyga's evolving friendship "did kind of expedite" the end of her romance with Tyga, Blac Chyna explained to Wendy Williams. In fact, according to Chyna, when it came to Tyga and Kylie, she was the last to know. The stripper-turned-model-turned-reality star told Williams she wasn't entirely in the know until Tyga kicked her out of their shared home.
Chyna, who was close with Kylie's older sister Kim Kardashian West, felt that the Kardashian family chose Tyga over her. "Tyga started dating Kylie, and after that happened, that's when, of course, the family kind of like, 'all right, well bye, girl' and threw me underneath the bus," she told Williams. 
This made for an exceptionally awkward dynamic when Chyna started dating Rob Kardashian a year later, especially since Chyna publicly warned Kylie Jenner against marrying Tyga without a prenup, according to Radar Online. Oh, to be a fly on the wall at that Thanksgiving.
Blac Chyna and Tyga left the past in the past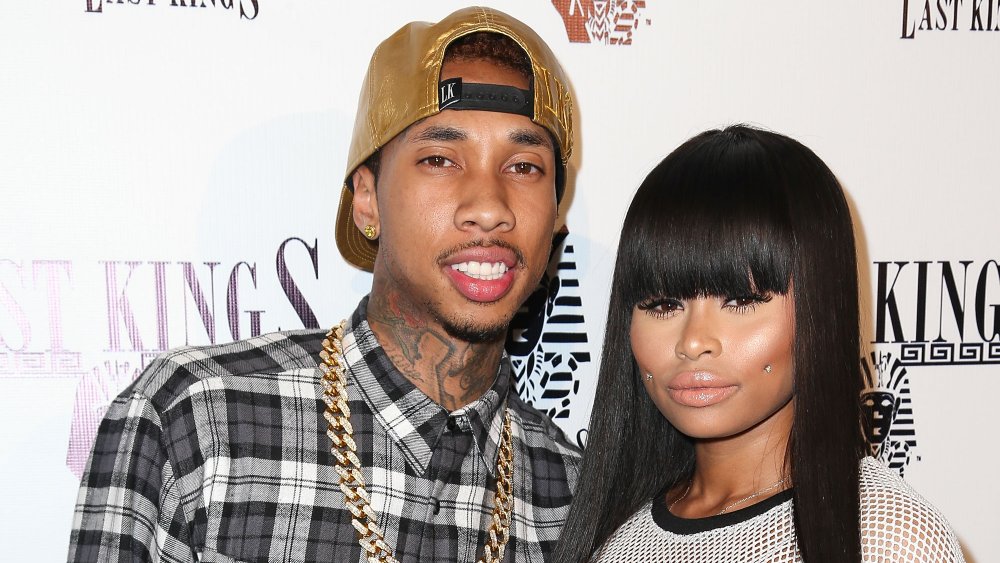 Imeh Akpanudosen/Getty Images
Though Tyga and Chyna spent quite a few years entangled with the Kardashian-Jenner clan, they're now on good terms. Turns out, any tabloid drama surrounding their breakup was ultimately overshadowed by Chyna's messy relationship with Rob Kardashian.
Following a whirlwind 2016 romance, Chyna and Rob announced their engagement after only three months of dating, as reported by Cosmopolitan. A few weeks later, Chyna announced she was pregnant. The pair went on to star in a short-lived Keeping Up With the Kardashians spin-off called Rob & Chyna, and they welcomed daughter Dream in November 2016. They never ended up at the altar, though, separating just a few short months later. What followed was a custody battle for the ages, replete with revenge porn and allegations of abuse. Things came to a head in 2017, when Blac Chyna announced she was suing the Kardashian-Jenners.
Tyga's not exactly on great terms with the Kar-Jenner family either. After his 2017 break up with Kylie Jenner, he gave a series of interviews taking credit for Kylie's financial success. He also claimed that the Kardashian-Jenner women are difficult to live with.
On the bright side, the rapper's complicated relationship with Hollywood's most powerful family may have helped mend his fractured relationship with the mother of his son. According to Us Weekly, as of 2019, Blac Chyna and Tyga are back on friendly terms and are committed co-parenting King Cairo.