Vanna White's Future On Wheel Of Fortune Is Now Clear Amid Pat Sajak's Retirement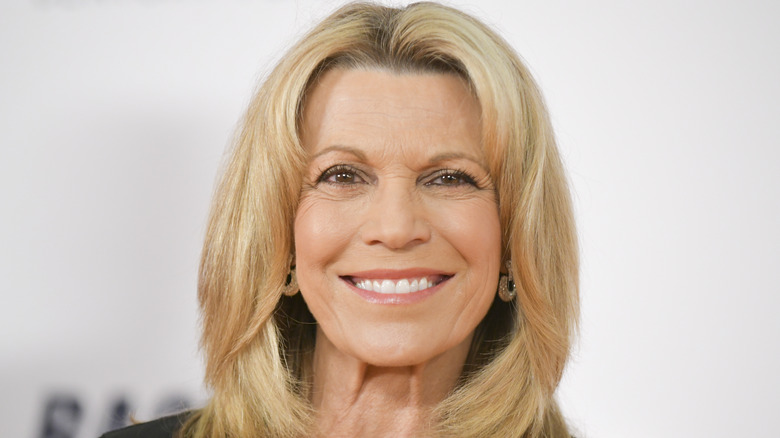 Rodin Eckenroth/Getty Images
Vanna White can finally stop spinning the metaphorical wheel now that her future on "Wheel of Fortune" has been determined. After months of keeping everyone on their toes amid Pat Saga's retirement, the game show co-host reportedly reached an agreement with ABC.
White has been a fixture of the weekday primetime program since the 1980s, flipping letters on its iconic board for decades. In fact, she has been on the show for nearly as long as Sajak, joining in 1982, only a year after Sajak took the helm. But with Sajak announcing that he's hanging up his mic after 40 years, it was initially unclear whether she would stay on as co-host. According to Puck News, the former beauty queen, who's reportedly earning $3 million a year, was also looking to secure her first raise in 18 years.
While a Sony representative told TV Line that the higher-ups had "no plan to eliminate White's role," contract negotiations were tense. A source dished to the Daily Mail that she hired high-power attorney Bryan Freedman to help, adding that while the network wants her to stay to make the transition to Ryan Seacrest smoother, her next contract would be her last. "They want her next contract though to be her last contract so there is a little more maneuverability to change things up in a few years when they look for her replacement," they said. And now it looks like the odds were in White's favor, as she's set to continue co-hosting for two more years.
Vanna White secured a two-year contract extension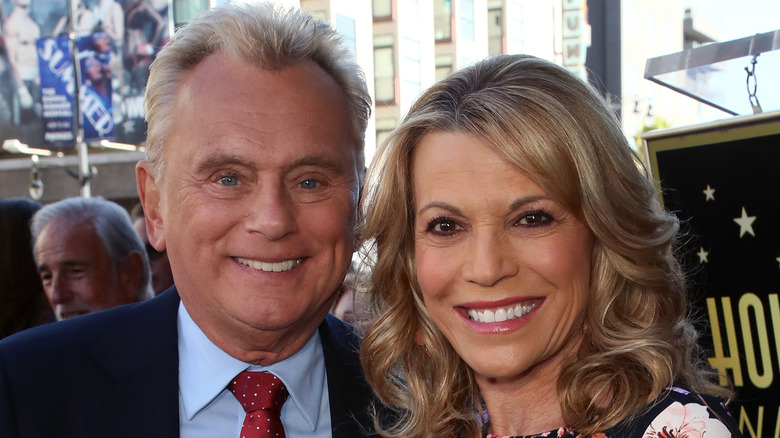 David Livingston/Getty Images
Fans of "Wheel of Fortune" can breathe easy now that Vanna White successfully inked a deal to stay on the show until 2026, per Deadline. There will be less of a shakeup in the game show as Sajak passes the baton to Ryan Seacrest for Season 42. This news comes on the heels of White also securing a deal to continue hosting "Celebrity Wheel of Fortune."
Reports have not disclosed whether White managed to negotiate a much heftier salary — per People, she was hoping to get paid the same as Pat Sajak — but the deal effectively makes Seacrest's dreams come true. The "Wheel" newcomer previously told Fortune that he wanted to host alongside White once he comes on board. "I love Vanna White. I've known Vanna for a long time," he said. "We sat in important places next to each other. And I hope for nothing more than to be able to walk out on that stage and host with her."
Before Sajak announced his retirement, White admitted that she does not want to entertain the thought of leaving the show. "That's depressing. I don't even want to think about it," she told People, noting that she couldn't imagine having anyone but Sajak alongside her, either. "Everybody relates 'Wheel of Fortune' to Pat and Vanna. We're like Ken and Barbie, you know?" Only time will tell if she and Seacrest can replicate the same on-screen chemistry, or if he's even a viable replacement Ken like they claim he is.