11 Red Flags In Danny Masterson And Bijou Phillips' Relationship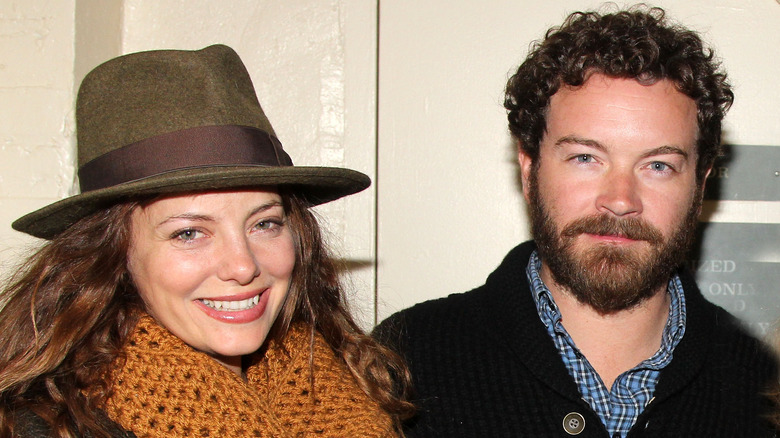 Bruce Glikas/Getty Images
"That '70s Show" star Danny Masterson and "Almost Famous" actor Bijou Phillips ended their marriage on the lowest of notes after Masterson was found guilty of rape and sentenced to 30 years in prison. People initially reported that Phillips planned on standing by her man after his September 2023 sentencing. "She loves Danny and has no plans to file for divorce ... She tries to stay hopeful," an insider said. But days later, Phillips' lawyer, Peter A. Lauzon, told TMZ that she was filing for divorce. 
Phillips and Masterson tied the knot in 2011 after dating for six years, so their relationship was an exceptionally long one by Hollywood standards. They welcomed a daughter named Fianna Francis in 2014, and Phillips reportedly plans on allowing the little girl to visit her dad in prison. "This period has been unimaginably hard on the marriage and the family. Mr. Masterson was always present for Ms. Phillips during her most difficult times of her life," Lauzon said.
Once upon a time, the wild-child daughter of a '60s music star and the guy whose biggest claim to fame used to be playing a '70s bad boy seemed like a pretty decent match on paper. But there were some glaring signs that these two were not alright, so it's kind of surprising that they didn't split long before something so heinous ripped them apart.
Bijou Phillips was underage when she met Danny Masterson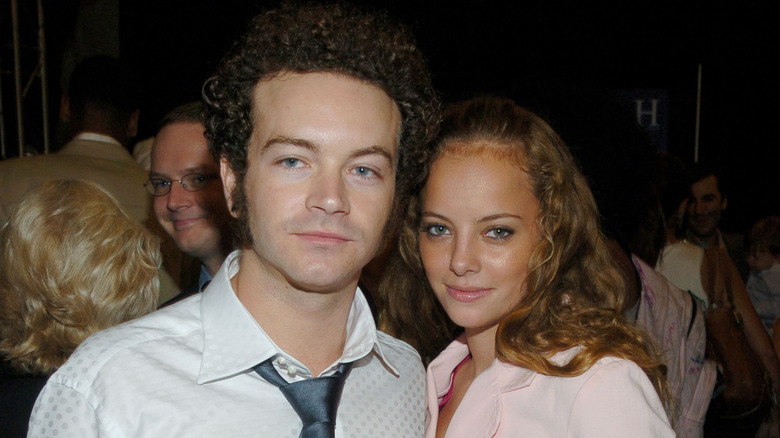 Dimitrios Kambouris/Getty Images
Bijou Phillips gained her party girl reputation after she was emancipated from her parents, the Mamas & the Papas frontman John Phillips and model-entertainer Geneviève Waïte. Phillips was just 14 years old when she began living on her own in New York City, and for a fleeting moment, she was a fixture on the club scene. "I got to do whatever I wanted. I didn't have to do jack s***," she told Paper. "Then I said, 'I'm famous, but for what? Being a psycho party brat! Is that what I really want?'" Around the time Phillips was 17, Masterson was also making regular appearances at clubs. But he was often there performing as DJ Donkey Punch, a moniker inspired by a violent sex act.
Masterson told Paper that he and Phillips first met at a party when she was underage. "I've known Bijou since I was 18 and she was 14 or 15, so this relationship came on very naturally," he said in an interview with The Columbus Dispatch. (Yeah, that doesn't sound creepy at all.) He also told Paper that he viewed Phillips as "the little crazy girl" before they got together. 
Phillips was in her 20s when she and Masterson connected on a deeper level during a celebrity poker match, and it was Masterson's disinterest in her that made him seem like a catch. "Every guy at the table was flirting with me but Danny," she recalled.
Danny Masterson confessed to being 'rude' to Bijou Phillips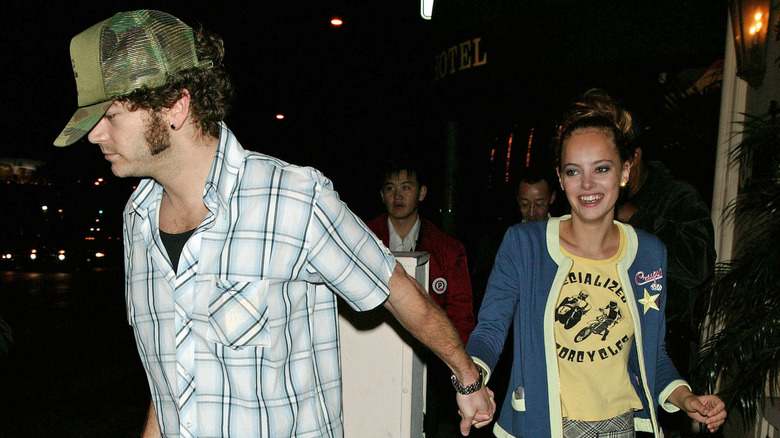 Steve Kondiles/bauer-griffin/Getty Images
Bijou Phillips told Paper that Danny Masterson didn't pretend that he found any of her jokes worthy of laughter during the poker game that marked the beginning of their romance. Strangely, this just piqued her interest in the actor — and it wouldn't be the first time Masterson decided not to bother with being courteous to Phillips.
While they were dating, Phillips and Masterson both appeared in the 2007 rom-com "Spin," and they played love interests in the 2009 movie "The Bridge to Nowhere." However, Masterson had no interest in being lovey-dovey with Phillips when the cameras weren't rolling. "When I'm at work, I'm working and when she's at work, she still sort of wants to be boyfriend and girlfriend," he told Paper. "I'm like, we can chat later. I found myself being a bit rude to her. I felt like an a**hole." The actors also share the screen in the 2009 movie "Wake," in which "The Vampire Diaries" star Ian Somerhalder plays Phillips' leading man.
After their agonizing early experiences working together, Phillips and Masterson reached the conclusion that they couldn't bear interacting with each other during scenes. However, they became castmates again when they appeared in another 2009 release, "Made for Each Other." So, did they just awkwardly avoid speaking to each other on set? Or did they avoid shooting their scenes on the same day? Whatever the case, it seems as though their work relationship wasn't the healthiest.
They kept delaying their wedding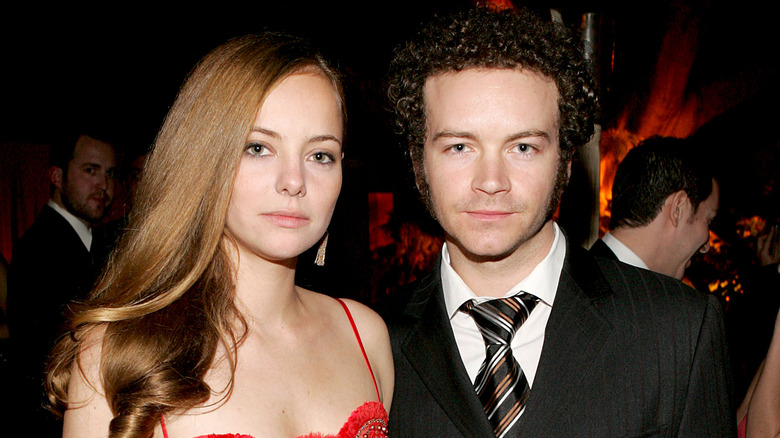 Vince Bucci/Getty Images
Bijou Phillips and Danny Masterson got engaged in 2009, and when they walked down the aisle two years later, it was at a castle in Tipperary, Ireland. However, the fairytale setting wasn't where they originally planned on getting hitched. In what was perhaps a portent of things to come, a natural disaster prevented them from saying "I do" in Iceland: the 2010 eruption of the Eyjafjallajökull volcano. If the couple hadn't been forced to keep delaying their wedding, perhaps they would have been able to tie the knot in their dream location. "We canceled four weddings because of work," Masterson told The Columbus Dispatch.
Masterson and Phillips' comments about their heavy workloads during that time period suggested that they spent a great deal of time apart. According to Masterson, he was such a workaholic that he would reach out to people he knew in the entertainment industry to get their help slapping together a low-budget independent film if he was unable to book other gigs. "I love working. I love being on the set," he said. He was also clearly unwilling to prioritize his wedding over work.
While trying to make the case that their situation was ideal for them, Phillips confirmed that she and Masterson saw little of each other while they were working. "It's harder not to date another actor. He totally gets it; he's like, 'I'll see you in a few months,"' she told The Los Angeles Times.
Their relationship had some contentious moments
When Danny Masterson introduced Bijou Phillips to one of his favorite hobbies, it didn't go well. He told PR.com that he tried to offer her some advice on how to improve her swing while they were playing golf, but she wasn't having it. "She's like, 'Don't f***ing tell me how to hit the ball!!'" he recalled. According to Masterson, this attitude is why he could never direct Bijou in a movie. "It would probably be weird if I told her to do something a certain way. She's always like, 'Don't tell me what to do,'" he said. He admitted that they would probably end up fighting if they tried to work together in this capacity because he would find it difficult to direct Bijou in a manner that wouldn't set her off. He also confessed, "I'm a bit of a control freak."
In a since-deleted YouTube video that Bijou filmed with her half-sister Chynna Phillips and Chynna's husband, Billy Baldwin, Bijou said that Masterson is a "Strong Island" type, which Chynna and Baldwin took to mean that he's controlling (via The Underground Bunker). "This is the deal — I'm also from Long Island," Bijou said. When Chynna responded, "Oh right, so you give it right back," Bijou confirmed that this was the case. She also said of her arguments with Masterson, "That's how you start making out. ... It's called foreplay." So, yeah, not the healthiest way to initiate intimacy. 
Did Bijou Phillips enjoy being apart from Danny Masterson?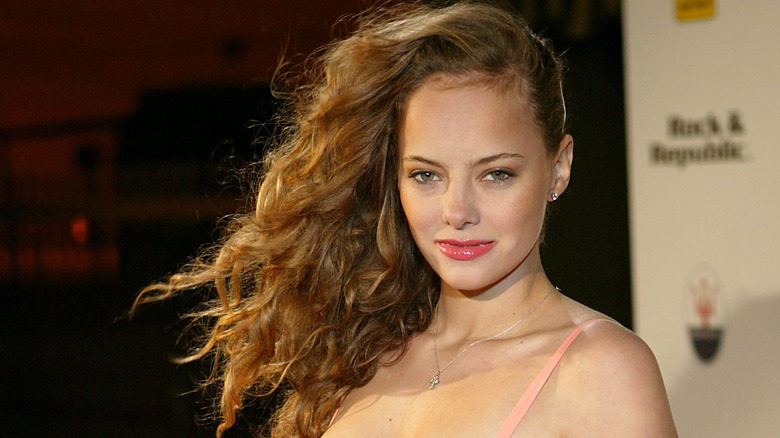 Brad Washburn/Getty Images
Bijou Phillips and Danny Masterson had been together for four years when OK! asked Phillips about her favorite vacation. It turns out that it was not a romantic getaway with the man she was about to marry at the time; instead, it was a long, solo trip to Cabo San Lucas. "I sang at this jazz club periodically while I was there, and made a bunch of friends," she said. "I swam in the ocean and read a ton of books. It was a good three weeks of just doing stuff for me and it was awesome."
From the sounds of it, Phillips possibly hung out with her horses more than she did with Masterson back when they were dating. In a 2008 interview with the Los Angeles Times, she revealed that she spent a lot of her free time out in the barn caring for her beloved pets. She even had a bumper sticker that read, "My horse is more pampered than my boyfriend." 
Phillips wasn't just rubbing all the affection her horses were getting in Masterson's face; she was also making him suffer for it. Masterson has animal allergies severe enough that Phillips' rigorous handwashing after a barn visit wasn't always enough to prevent him from experiencing an allergic reaction. "She'll give me a hug and I'll start itching on my neck," Masterson told Paper. This also meant that horseback riding was one activity they couldn't enjoy together.
The exes had very different lifestyles
Bijou Phillips and Danny Masterson both grew up in showbiz, so they had something in common when they started dating. However, their lifestyles were drastically different. For one thing, Phillips was vegan at the time. "I have horses and they don't eat meat. I like that we have that in common," she told Paper. "I could feed them my sandwich and they'd be totally fine." But Masterson may as well have been just as allergic to vegetables as he was to Phillips' horses. "Danny eats meat. He almost only eats meat," said Phillips. This likely made cooking a romantic dinner together at home a chore, as it would require double the work to make two different meals.
While Phillips had no interest in poker, Masterson was so passionate about the game that he had his own poker parlor at home. Phillips didn't seem to get Masterson's obsession with live music, either. "My wife will say, 'How can you go see three of four concerts in a week?'" he said in a 2016 interview with Alternative Nation.
In 2012, Masterson told PR.com that he enjoyed his guy time with the bros, some of whom were singletons. When asked if he liked having friends who were living the bachelor life because he could "live vicariously" through them, he replied, "Of course. We all do." He was also asked to share what he was like when he was single, and he responded by saying, "Um, no comment."
Their controversial beliefs about mental health issues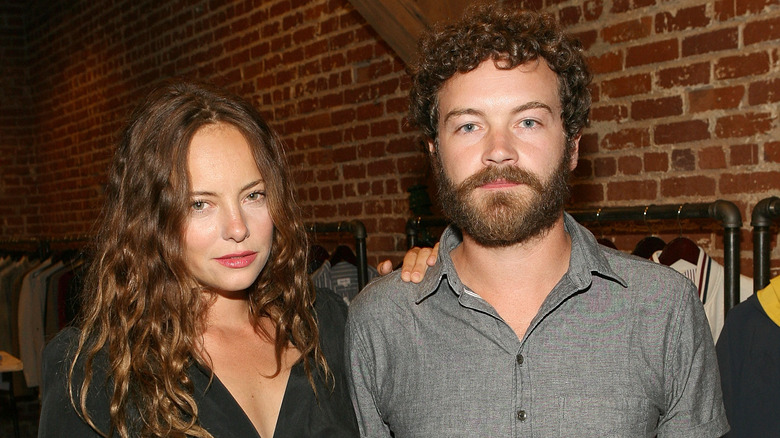 Jesse Grant/Getty Images
According to his The Underground Bunker blog, a source told journalist Tony Ortega that Danny Masterson is responsible for getting Bijou Phillips to convert to Scientology. "She deserves a better life than what Scientology has given her," the insider said.
Masterson and Phillips have both parroted the Church of Scientology's talking points about mental health issues, something Tom Cruise has caught flak for. "You will not find a Scientologist who does not f***ing hate psychiatrists. Because their solution for mental and spiritual problems is drugs," Masterson told Paper in 2015. So, what is the solution, according to Masterson? The Church of Scientology, natch. "Scientology handles those things, those mental problems that people have. It gets rid of them. It gets rid of them by that person doing it for themselves," he continued. Phillips shares Masterson's disdain for psychiatry and psychology. "My grandparents didn't take any pills and they were fine. Just buck up and get over it. Stop being such a f***ing pansy," she said in her 2009 Paper interview. These are dangerous views to promote, as there are some mental health conditions that benefit from both therapy and medication, per Mayo Clinic.
According to a piece Ortega wrote for The Village Voice, the Church of Scientology discourages divorce and offers its own form of therapy for married couples: hooking them up to a device called an e-meter and getting them to divulge any secrets their spouses don't know about — in front of their spouses. 
Phillips played the love interest of Masterson's brother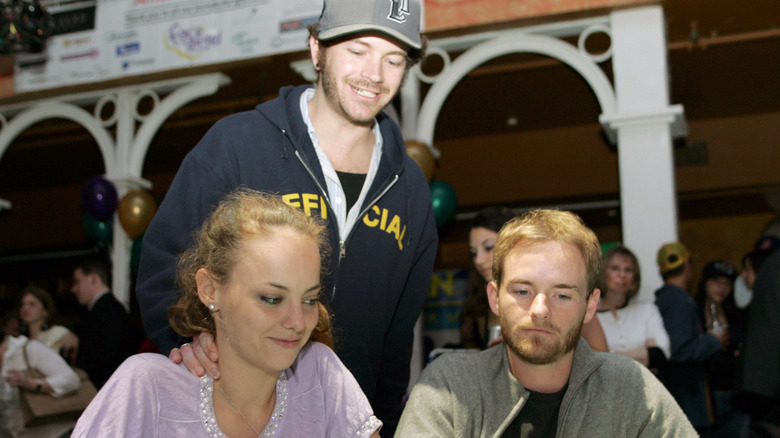 Marc Andrew Deley/Getty Images
In the 2009 movie "Made for Each Other," Bijou Phillips found herself in the awkward position of playing the wife of her then-fiancé's brother, "Malcolm in the Middle" star Christopher Masterson. Adding to the weirdness was the fact that Christopher used to date Danny Masterson's "That '70s Show" co-star, Laura Prepon. Oh, and Danny also made an appearance in the movie.
Sam Hamadeh, the movie's executive producer, did nothing to diminish the "ick" factor when he spoke to Page Six about the lack of awkwardness between Phillips and Christopher in the film, which seems like something that would have been unavoidable. "They definitely have a lot of sexual chemistry on screen," he said. "It made for some interesting moments on set when Danny had to watch his brother and fiancée go at it." Maybe this is one instance where Phillips benefited from Danny's confession to Paper that he didn't want to talk to her at work; imagine how uncomfortable those post-love-scene conversations would have been.
Danny probably wished he could have scrubbed all evidence of the existence of "Made for Each Other" from the internet after he was accused of rape. His role as a sleazy lawyer later caught the attention of Tony Ortega, thanks to a clip from the movie that was featured in one of Danny's old interviews. It's a faux ad in which Danny's character delivers the line, "I will rape your spouse — financially."
The couple's ill-considered actions after Danny was accused of rape
In a 2017 post on The Underground Bunker, Tony Ortega reported that the Los Angeles Police Department was investigating Danny Masterson after three women accused him of sexually assaulting them in the early aughts. One of the women was a Scientologist at the time and claimed that the Church of Scientology had discouraged her from going to the police.
Two years later, People reported that four women had filed a civil suit against Masterson and the Church of Scientology. They claimed that they had been harassed and stalked after coming forward with their rape allegations. Masterson reacted to the lawsuit by releasing a combative statement in which he threatened to countersue the plaintiffs. He also singled out one of the women, his ex-girlfriend Chrissie Carnell Bixler. "I will beat her in court — and look forward to it because the public will finally be able [to] learn the truth and see how I've been railroaded by this woman," he said.
Masterson adopted a different attitude in March 2021 when he showed up at a Los Angeles courthouse for a preliminary hearing. He and Phillips were all smiles in a since-deleted Instagram selfie that was snapped outside the courthouse. They were seated together in a car, and Phillips was in the driver's seat. "Had the most beautiful Uber driver drop me off at school today," Masterson captioned the photo. It wasn't a good look, and somehow neither he nor Phillips realized this.
Danny Masterson was charged with rape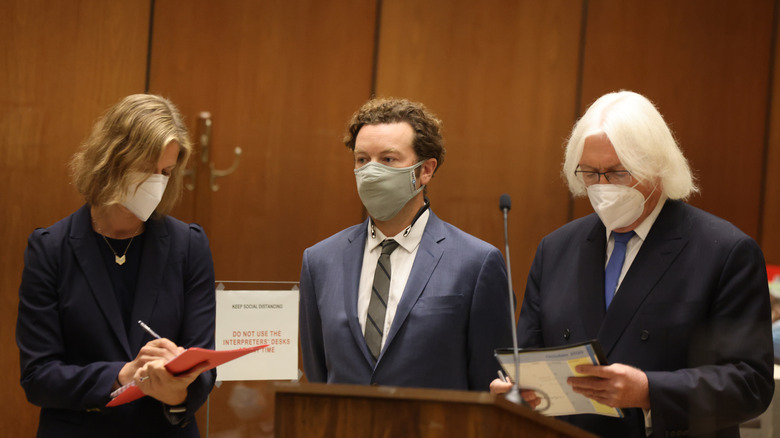 Pool/Getty Images
Bijou Phillips was reportedly stunned by Danny Masterson's May 2023 conviction on two rape counts. "She couldn't believe that he was taken into custody right away and remanded," a source told People. Phillips was present in the courtroom, which was a clear demonstration of her loyalty to Masterson.
When it came time for Masterson's sentencing, Phillips begged the judge for leniency in a letter. "I know he has been convicted of serious crimes, but the man I married has only been an extraordinary husband to me and a devoted father to our daughter," she wrote. In a seemingly blatant attempt to tug at the judge's heartstrings, Phillips dedicated a great deal of her letter to her and Masterson's daughter. "She is far above grade level in all subjects, reading three grades above her own, and that is thanks to the guidance and attention of her father," Phillips bragged. She also suggested that Masterson deserved some credit for never complaining about his fatherly duties. But Masterson's crimes were so horrific that the judge slapped him with a 30-year sentence, anyway. The courtroom sketch artist captured the kiss he blew to Phillips after he was sentenced. 
An insider told the Daily Mail that Phillips still believes Masterson is innocent, and her sympathies do not lie with his victims. Instead, she's concerned about what might happen to him in prison. "She is very worried someone will harm him or even kill him," said the source.
Was their divorce strategic?
While it's possible that Bijou Phillips came to her senses and realized that Danny Masterson is not husband material, some experts think that her decision to divorce Masterson after his sentencing was a strategic move. In her attorney's statement to TMZ, there was certainly no indication that Phillips had suddenly decided that the guilty verdict was just and that she believed Masterson's victims. Instead, she had more praise for Masterson. "Ms. Phillips acknowledges that Mr. Masterson is a wonderful father to their daughter," the statement read in part.
Attorney Holly Davis told Insider that the civil suit against Masterson might have something to do with the divorce. The legal dissolution of the marriage could be an attempt to protect some of their property and funds. Basically, whatever gets awarded to Phillips after the exes' assets are divided could be untouchable in legal proceedings. "Any future lawsuits against Danny won't be able to look to joint assets for payment, because Bijou will no longer be married to Danny," Davis explained. According to the Daily Mail, this is part of the reason Phillips decided to pull the plug on her marriage. An insider stated that some of Phillips' loved ones also managed to talk her into it by arguing that it would serve as an important lesson for her daughter about accountability. But the source added, "Bijou loves Danny, always will, and really hopes that his sentence is eventually lessened and or reversed."
If you or anyone you know has been a victim of sexual assault, help is available. Visit the Rape, Abuse & Incest National Network website or contact RAINN's National Helpline at 1-800-656-HOPE (4673).