Why Maren Morris Is Saying Goodbye To Country Music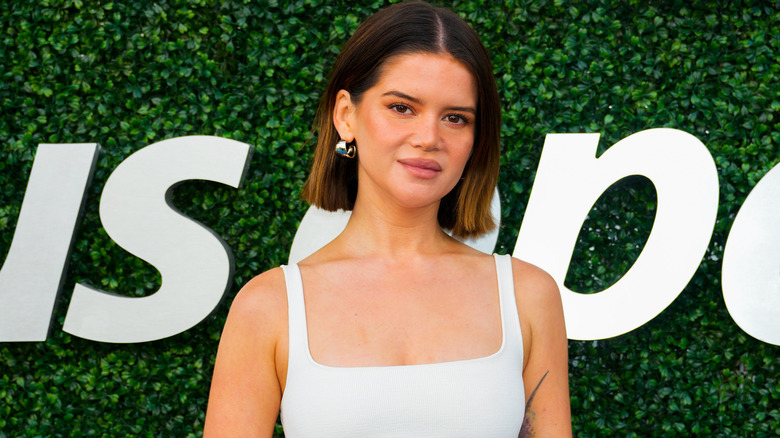 Gotham/Getty Images
Maren Morris became country music's biggest It Girl in 2016 with her breakout hit "My Church," which nabbed a Grammy in 2017. Lyrics like "When Hank brings the sermon / And Cash leads the choir / It gets my cold heart burning" celebrated industry icons like Hank Williams and Johnny Cash, showcasing Morris' appreciation for the country greats that came before her. As a result of her debut EP's success, the hitmaker was honored as New Artist of the Year at the 2016 CMAs, with everyone believing she was poised to achieve superstardom within the industry.
While it's true that Morris is currently one of country music's biggest voices, she has become disillusioned with the genre, calling out other country stars for their problematic behavior. "After the Trump years, people's biases were on full display. It just revealed who people really were and that they were proud to be misogynistic and racist and homophobic and transphobic," the Nashville-based artist told the Los Angeles Times. From putting Morgan Wallen on blast for his racial slurs, to publicly feuding with Jason Aldean's wife Brittany over her transphobic comments, Morris hasn't shied away from standing up for what she believes in. 
Doing so has earned her plenty of vitriol, leading her to question whether the country music industry is the right fit for her. In September 2023, the "Girl" singer officially announced her departure from the genre.
Maren Morris is distancing herself from the industry's problems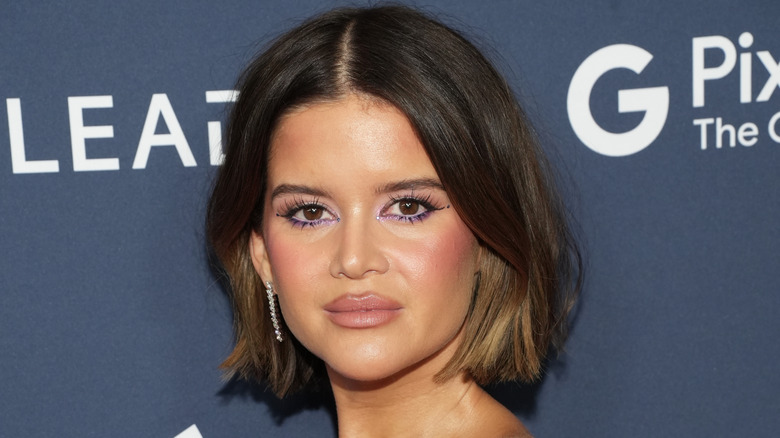 Ilya S. Savenok/Getty Images
Speaking with the Los Angeles Times, Maren Morris explained that her decision to leave country music behind wasn't because of the music itself, but because of the racism and misogyny she'd witnessed within the industry. "I thought I'd like to burn it to the ground and start over. But it's burning itself down without my help," she said. Morris added that despite growing up "wrapped in country music," "the further you get into the ... business, that's when you start to see the cracks. And once you see it, you can't un-see it."
Ultimately, the Grammy-winner felt alone in her quest to support marginalized voices. And, as she saw country music being leveraged as a "toxic weapon in culture wars" — which she perceived to be the case with Jason Aldean's "Try That In A Small Town" — Morris felt she'd had enough. The "Bones" singer alluded to her feelings in her track "The Tree," in which she sings that she's "done filling a cup with a hole in the bottom." "This song evokes the pain of exhausting all your love and time for this ... 'entity' but realizing it's just a draining transactional relationship that isn't nourishing in any healthy way," she elaborated on Instagram.
Yet, Morris' departure from country music doesn't mean we've seen the last of her. After citing Taylor Swift as an inspirational cross-genre artist, might we expect Morris to be debuting her own version of "Reputation" in the pop world?
Ryan Hurd supports his wife's decision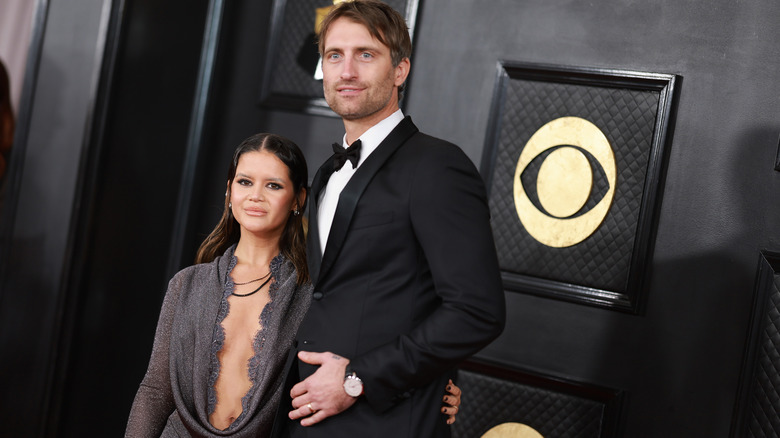 Matt Winkelmeyer/Getty Images
Maren Morris' husband, singer-songwriter Ryan Hurd, fully supports her move. Though Morris and Hurd initially bonded through writing country music songs, Hurd (like his wife) is an advocate for marginalized voices, and has recognized the industry's issues. "I'm sick of watching my wife get the s**t kicked out of her by the internet," he wrote on Instagram in September. "It's the same every time, why are you surprised when she calls out something racist or homophobic. ...I can't wait for that first tour and to see all of the smiling and beautiful people who needed these songs and also need HER. I can't wait to make music that follows the same path."
Hurd has a history of defending his wife whenever she calls out others. After Morris got into a spat with Brittany Aldean over the transphobic comments she made on Instagram, Hurd applauded his wife's actions. "Scoring quick points by picking on trans kids isn't something that is brave at all. And I'm proud of Maren for sticking up for them," he tweeted.
Wherever Morris heads next, Hurd is going to be cheering in the front row, or singing on stage alongside her. As for Morris, who is currently collaborating with producer Jack Antonoff, more collaborations (and a foray into the pop genre) might be the way forward. "New collaborations have been helpful for me too in getting perspective on feeling like the hall monitor of country music," she dished to the Los Angeles Times.