Bill Cosby's Strange Prison Phone Call Has People Worried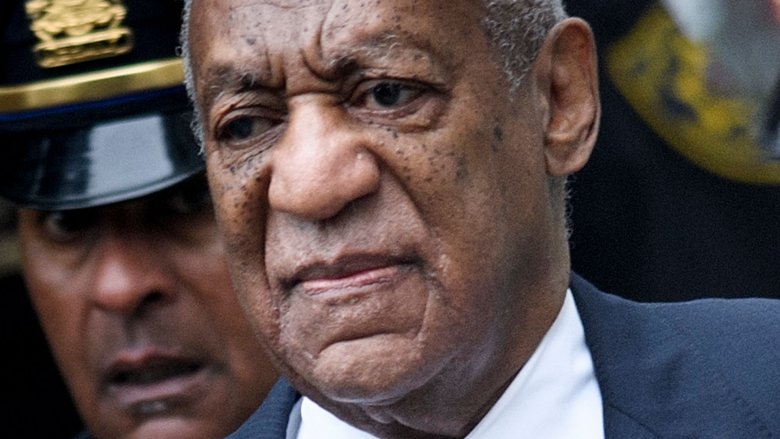 Getty Images
Something odd seems to be going on with disgraced comedian Bill Cosby.
On Dec. 26, 2018, Radar Online shared audio of a prison phone call conversation that Bill Cosby reportedly had with "longtime friends." And what he says is super strange, as he describes what he believes was an encounter with his late mother. "What I'm about to tell you is not something that I think is something in the cosmos, or spiritual or something," the 81-year-old stated. "For the first time ever in my life, I was sitting and I was relaxed."
Noting that he is "unsighted" — he's claimed to have woken up blind one day — Cosby went on, "So I took my hand and I was about to pick something up and my index finger went across – and I'm telling you the truth, this is not a joke and I'm very proud to tell you this at this time."
He said, "When it went across, there was a throbbing, and that I think we've all had them in the muscle, somewhere some muscle will go 'TICK TICK' something like that. 'TICK TICK.' ... I put my finger back there to it – now, this is all subjective, I'm saying to myself my mother, who is dead ... Not that she was contacting me, my mother calling me or trying to reach me."
The celebrity gossip rag allegedly gained the tape from a source and edited out the responses from the person or people with whom Cosby was speaking. The audio shared does not contain the whole of Cosby's side of the alleged conversation.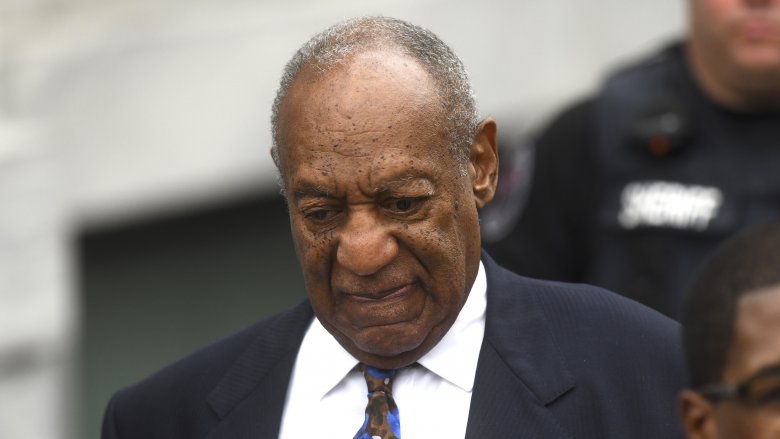 Getty Images
However, just one day later, Radar Online posted another part of Cosby's phone call. In it, he claims that an unnamed person or person — perhaps prison officials — are "using sonic pressure on my head!" But that's not all. He also reportedly said, "I think they have some kind of eye in the cell — every time I start writing it goes up higher to see it," adding, "I think the mirror is rigged. There is a huge satellite on the compound."
He claimed, "Their plan is to make me look totally crazy, so nobody believes anything I am saying!"
Cosby went on to assert that he had "empathy for those women" that have accused him of sexual assault. "I have understanding for the women — I saw what they were struggling through. Did I put those women in a garbage can? Your society put them in the garbage!" Cosby said. "I picked them out of the garbage and helped them!"
As reported by USA Today, 60 women have come forward with allegations against the former Cosby Show star. Many of these women have accused him of drugging and raping them.
But Cosby's bizarre ranting over the phone wasn't over yet. He also said that, when it comes to the economy and to finances, he knows more about them than "all the presidents combined." And he compared himself to Jesus, stating, "You don't take human life like this, and sabotage it, and rip it apart like Jesus Christ! Now I know what Jesus was going through!"
He reportedly blamed the police and justice system for his current situation, calling them "inhumane living bastards" and accusing them of "sabotaging" him. According to Radar Online, Cosby further ranted, "They're going to get nuked in the end!"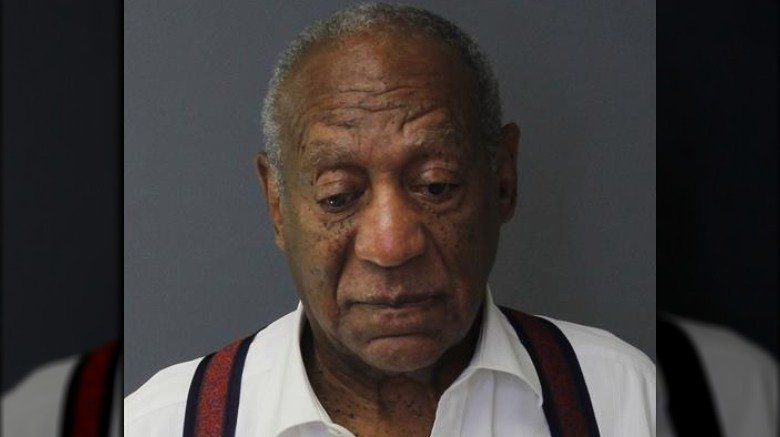 Bill Cosby was previously sentenced to three to ten years in prison for the 2004 sexual assault of Andrea Constand on Sept. 25, 2018. He was said to have laughed after receiving his sentence from Judge Steven O'Neill and even joked with his legal team as he was taken into police custody.
In response to the sentence, Cosby's publicist, Andrew Wyatt, compared his client to Jesus — just as Cosby himself did in his prison phone call. "They persecuted Jesus, and look what happened," Wyatt reportedly said, according to The Washington Post. "Not saying Mr. Cosby is Jesus, but we know what the country has done to black men for centuries."
Cosby is currently behind bars at Pennsylvania's State Correctional Institute at Phoenix, where he is known as inmate No. NN7687.
The Hollywood Gossip suggests that Cosby's strange phone conversation could be a part of a deliberate effort, so that his lawyers could potentially provide evidence to the court that he is mentally unwell. Then, Cosby could possibly be transferred to a psychiatric facility, rather than serve out his sentence in state prison. Of course, this is all just speculation.