How Kim Kardashian Torpedoed Kanye West & Julia Fox's Relationship With One Brutal Dig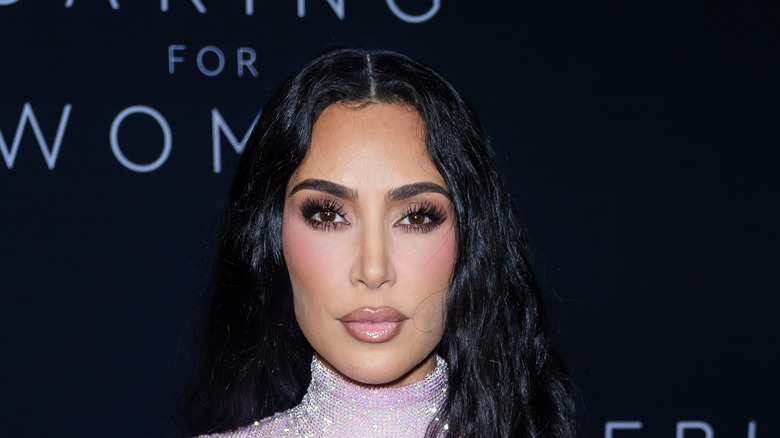 Gotham/Getty Images
This article contains mentions of drug addiction and substance misuse.
Kanye "Ye" West and Julia Fox's whirlwind romance caught the attention of many, including the rapper's ex-wife Kim Kardashian, but not in a good way. Kardashian may have played a role in the demise of the couple's relationship.
Ye and Fox began their wild romance in December 2021 after she met the "Flashing Lights" rapper at a New Year's Eve get-together, per Glamour. Their romance was anything but typical. Their second date was over a romantic dinner in New York City, but that wasn't the strangest part. Ye had an entire photoshoot of Fox in the middle of the restaurant with diners trying to enjoy their dinner. From Paris to Birkin bags, Ye and Fox's relationship moved incredibly fast. However, as quickly as their relationship arose, it also came crashing down. By February 2022, the couple had called it quits.
During their romance, however, Ye's ex-wife, Kardashian, didn't seem to be troubled by their relationship. In January 2022, sources revealed to Page Six, "Kim loves to see Kanye happy and only wants positive things for him because it's what's best for their kids and co-parenting relationship." The reality star was reportedly "unbothered" by Ye's extravagant gestures toward Fox and their relationship, but this might not have been the truth. Fox's new memoir, "Down The Drain," has revealed the alleged brutal dig from Kardashian that might have caused Fox and Ye's relationship to crumble.
Did Kim Kardashian bring up Julia Fox's drug addiction to Kanye?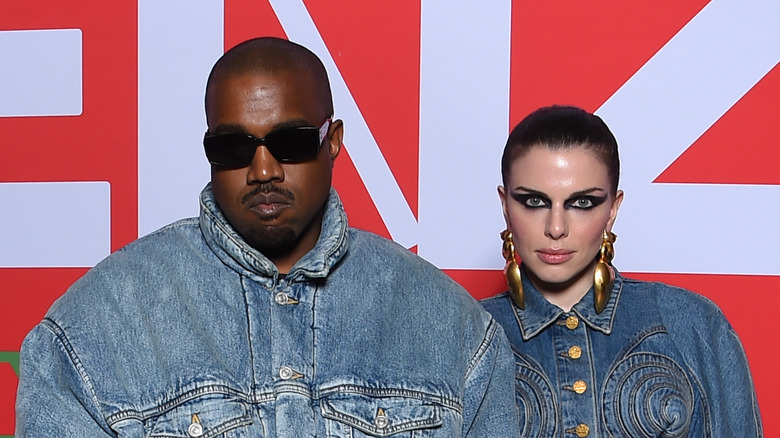 Stephane Cardinale - Corbis/Getty Images
Julia Fox is an open book, especially in her new memoir, "Down The Drain." Fox revealed in her new book (via People) how she struggled with drug addiction throughout her twenties, and although it is something she has been able to overcome, it still gets brought up, even by her ex, Kanye "Ye" West.
After her birthday party in February 2022, Fox knew she wanted to split from Ye, per The Daily Beast. She brought up the potential breakup to the "Heartless" rapper, and his response solidified that she and Ye were done for good. The actor claims the rapper brought up her drug addiction, which she insinuates was brought forth to him by his ex-wife, Kim Kardashian. Fox recalled in the memoir that she told Ye she wanted to split, and he responded that he had a "good conversation with his soon-to-be-ex-wife." The rapper revealed to the actor that he had "discovered a lot of information about [you]" through his conversation with his ex. Ye then bluntly told Fox, "I didn't know you were a drug addict."
Although Fox didn't mention Kardashian by name in the memoir, it didn't take long for readers to connect the dots. It appears that this bombshell story is Fox's way of claiming that Kardashian told Ye about her previous struggles with addiction. This was the last straw for Fox as she called it quits from Ye.
If you or anyone you know is struggling with addiction issues, help is available. Visit the Substance Abuse and Mental Health Services Administration website or contact SAMHSA's National Helpline at 1-800-662-HELP (4357).