Stars From Little House On The Prairie You Didn't Know Died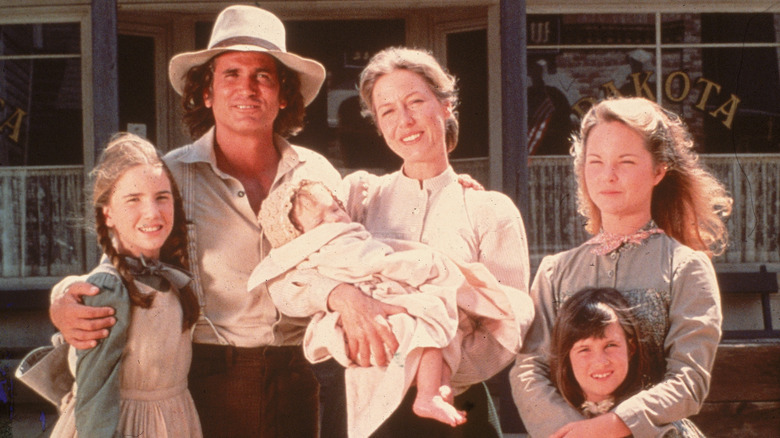 Fotos International/Getty Images
In 2020, EW reported that Paramount was in the early stages of a "Little House on the Prairie" reboot. While we've heard next to nothing else about it in the years since (to the point that it's unclear whether or not the network is actually moving forward with the project), we can't get it out of our heads. Premiering in 1974, the show was a retelling of Laura Ingalls Wilder's classic children's novels that detail her family's homesteading adventures in the then-undeveloped Midwest. Its primary stars — Michael Landon, Karen Grassle, Melissa Gilbert, Melissa Sue Anderson, Lindsay and Sidney Greenbush, and Matthew Labyorteaux — became household names thanks to the series, as it drew in millions of viewers over the course of its nine-season run. 
In the four decades since the show has gone off the air, a number of our favorite settlers have passed away. Some died after a full life and career, others all too soon. 
Michael Landon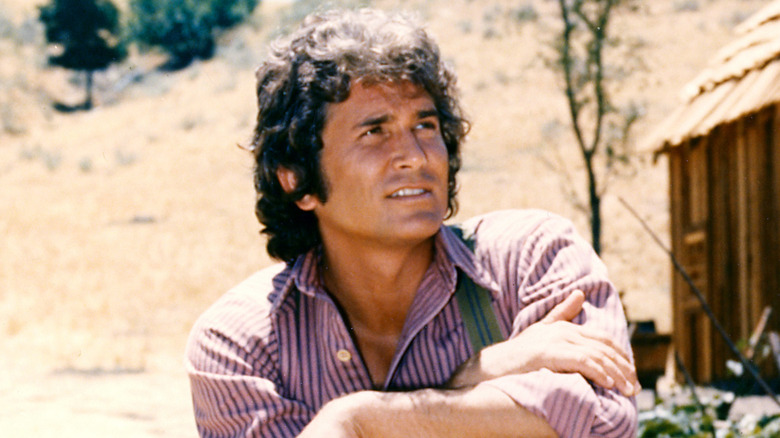 Silver Screen Collection/Getty Images
A major force behind "Little House on the Prairie," Michael Landon created, wrote for, acted in, produced, and often directed the series. Born in 1936 in Queens, Landon began seriously focusing on performing in his late teens, electing to study at the Warner Brothers acting school after graduation in lieu of a more traditional college education. The gamble paid off in 1957 when he landed his first major role as the titular character in the classic horror film "I Was a Teen-Age Werewolf." His big break came a short while later when he was cast as Little Joe in TV's "Bonanza."
It was over the course of "Bonanza's" 14-season run that Landon began testing his skills as a writer and director. It was his enjoyment of these roles coupled with his almost militant criticism of his fellow actors and directors that, according to The New York Times, explained why he insisted on having such total creative control over his next project, "Little House on the Prairie."
Landon died in 1991 at age 54, not long after being diagnosed with pancreatic cancer. On the 31st anniversary of his death, Melissa Gilbert, who played his on-screen daughter, Laura Ingalls, wrote in an essay for pancreatic cancer charity organization PanCAN (via People), "Mike was a principled, honorable man who believed, first and foremost in the power of love, tolerance, compassion and understanding ... He was my mentor and one of the greatest influences on my life... His death left an enormous hole in the lives of those of us who knew him personally as well those who simply admired his work."
Katherine MacGregor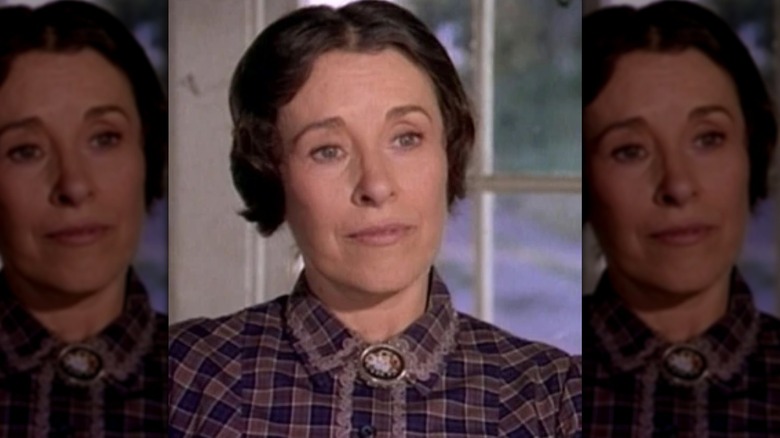 NBC
Katherine MacGregor appeared in 152 episodes of "Little House on the Prairie" as Harriet Oleson, the mean-spirited, gossipy proprietor of the Walnut Grove mercantile.
Born in 1925 in Glendale, California, MacGregor moved to New York City in 1949 as a fresh graduate of Northwestern University's drama program and quickly won a slew of roles in various stage productions. Her work, in these early years, was all credited under the name Scottie MacGregor, a moniker she gave up in the mid-'70s as she made the transition to TV. After a host of guest roles on popular sitcoms like "Ironside" and "All in the Family," she finally landed the role she'd come to be known for — Mrs. Oleson.
Fans loved to hate the nasty Mrs. Oleson, and MacGregor was always very open about how intentionally she crafted that dynamic. In a 1981 interview with the Santa Cruz Sentinel (via the official Little House on the Prairie website), she noted, "I look for the humor of Mrs. Oleson. She was originally painted as just black-and-white mean. Anyone that mean has to be a fool. So I began mixing farce into it. I think the audience counts on seeing Mrs. Oleson fall on her fanny."
When MacGregor died in 2018 at the age of 93, Melissa Gilbert took to Instagram to remember her former co-star for that exact accomplishment, writing, "She was outspoken and hilariously funny. A truly gifted actress as she was able to play a despicable character but with so much heart ... Farewell Scottie. I hope with all my heart we meet again next time."
Richard Bull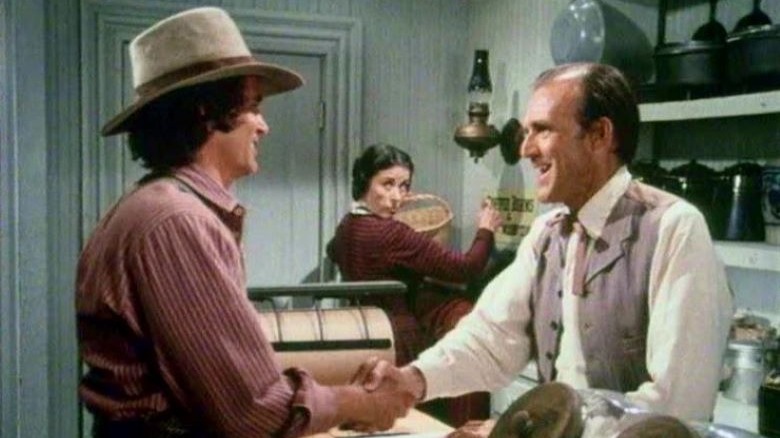 NBC
Often sharing scenes with Katherine MacGregor was Richard Bull, the Illinois native who played Nels Oleson, the much gentler, kinder co-owner of the Walnut Grove mercantile.
Born in 1924, Bull was an accidental actor. He told The Wisconsin State Journal in 1975 (via the Little House on the Prairie website), "I never gave a serious consideration about becoming an actor. As a senior in high school, I decided to study music, but a friend suggested we attend the Goodman Theater School. In two weeks the friend dropped out, but I was hooked." His first professional roles were onstage at Chicago's Goodman Theater. These parts that were so well reviewed they led to opportunities in bigger projects like "The Satan Bug" and "The Thomas Crown Affair," which then landed Bull his first recurring role in the series "Voyage to the Bottom of the Sea."
In the mid-'70s, Bull was cast as Mr. Oleson, the most notable of his 100-plus film and TV credits. Following his death in 2014 at the age of 89, his on-screen daughter, Alison Arngrim remembered him in a statement in Variety saying, "In real life, [Bull] was just as kind, intelligent, thoughtful and reasonable as you'd expect Nels Oleson to be. I am so grateful that I was able to spend time with him and his wife Bobbie over the last year. I am truly very touched by the overwhelming — and world wide — outpouring of love for Richard Bull."
Victor French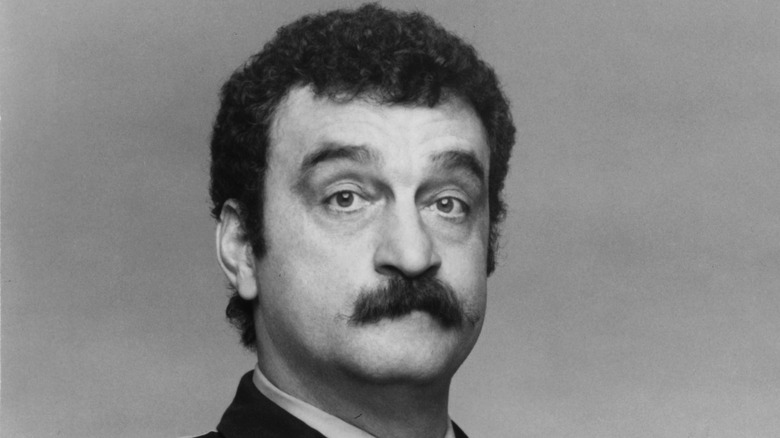 Michael Ochs Archives/Getty Images
Big and burly, Victor French often found himself cast as the villain before he landed his role as the Ingalls' loner neighbor Isaiah Edwards on "Little House on the Prairie."
Born into show biz, French was the son of a well-known stuntman, Ted French. In fact, it was his father's popularity and various connections that helped the younger man get his big break. Victor's first parts were in "Gunsmoke," the multi-season Western his dad had appeared in for several years. That job led to a recurring role in the more family-friendly "Bonanza," where he would meet Michael Landon and their creative partnership would begin. French would later explain their professional relationship to The Washington Post in 1985 this way: "When he went off to do 'Little House on the Prairie,' he wanted me for the show ... We spend more time together than a married couple." "Little House" wouldn't be the pair's only project together, either. They both co-starred and directed one of Victor's last big projects, the Michael Landon series "Highway to Heaven."
Victor died in 1989, just a few months after being diagnosed with lung cancer. He was 54 years old. His former co-star Charlotte Stewart (who played school teacher Miss Beadle) remembered him to Smashing Interviews as being "one of the most charming and funny men and had such a good heart." An evaluation that's in sharp contrast to the bad guy roles that defined his early career.
Hersha Parady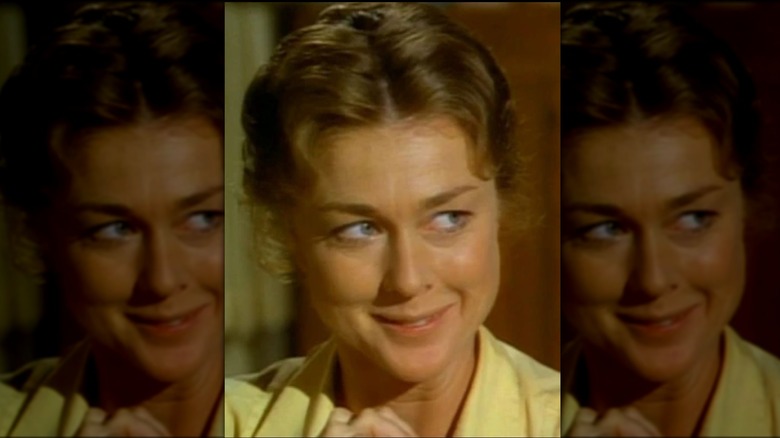 NBC
Hersha Parady played another Walnut Grove schoolteacher, Alice Garvey. Introduced at the beginning of season four, Parady would remain a series regular until her character was killed off at the end of season six.
Parady once told The Clevland Plain Dealer (via The Hollywood Reporter) that she was meant for Hollywood. "I was always a child living in the world of pretend. Even when I was very little, I much preferred to make believe rather than play with dolls," she mused. In the early '70s, she doubled down on her passion and moved to Los Angeles to become a serious actress. Shortly after arriving, she landed her first big role as Stella in "A Streetcar Named Desire" opposite Jon Voight as Stanley. From there, she nabbed small spots in series like "Bearcats!" and "The Waltons," which eventually led to her "Little House on the Prairie" audition.
According to Today, it was actually two of her co-stars, Katherine MacGregor and Richard Bull, who ensured that the "Little House" door was opened for Parady. They reportedly saw her in a stage production and were so enamored of her work that they recommended her to the series' casting directors. The rest, as they say, is history.
In 2023, Parady died after being diagnosed with a brain tumor several months earlier. She was 78.
Merlin Olsen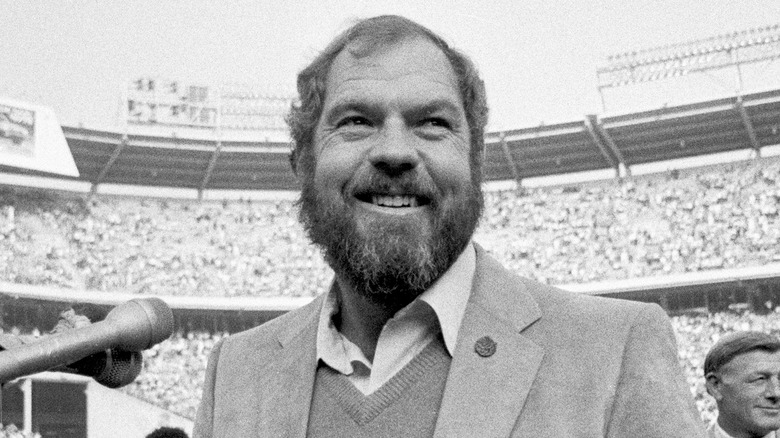 Bob Riha Jr/Getty Images
Merlin Olsen also joined the "Little House on the Prairie" cast in season four, as Hersha Parady's husband and fellow Walnut Grove member, Jonathan Garvey.
Unlike his on-screen wife, Olsen never felt that acting was his destiny. In fact, football was where his passion lay. Regarded by his alma mater, Utah State, as the greatest athlete in the school's history, Olsen spent 15 seasons (from 1962 to 1976) playing for the Los Angeles Rams as a member of the team's "fearsome foursome" defensive line. Following his retirement, he signed a contract with NBC, intending to spend his days commentating not playing make-believe. Eventually, however, the 6'5" defensive tackle decided to give acting a try.
After several seasons of "Little House," Olsen actually got his own sort-of spin-off, "Father Murphy." By the late '80s, he had begun to slow down professionally, spending more of his time acting as a spokesperson for various brands and less crafting new stories of his own. He died in 2010 at age 69 after being diagnosed with mesothelioma. NFL Commissioner Roger Goodell remembered him as "an extraordinary person, friend and football player ... He cared deeply about people ... Merlin was a larger-than-life person, literally and figuratively, and leaves an enormously positive legacy" (via NBC).
Kevin Hagen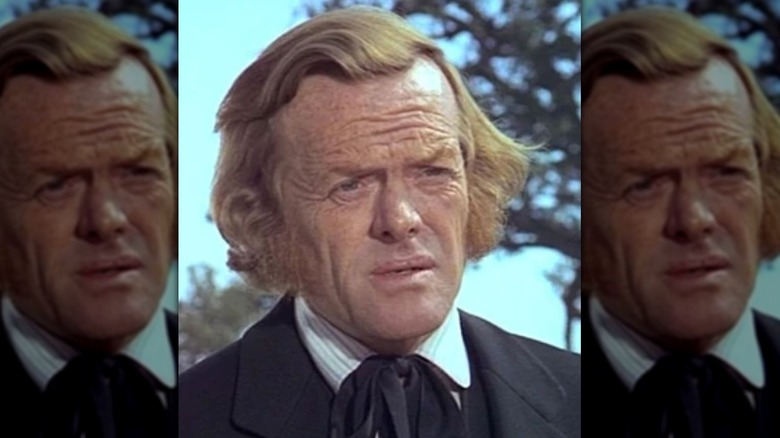 NBC
Another recognizable Walnut Grove face, Kevin Hagen played the settlement's kindly physician, Dr. Hiram Baker.
Born in Chicago in 1928 to a pair of ballroom dancers, Hagen didn't immediately follow his parents' footsteps into the world of performing. Instead, he tried his hand at a number of more traditional jobs — serving in the United States Navy, working for the U.S. State Department in Germany, and even enrolling in law school at UCLA. But, eventually, he could no longer ignore the pull of the limelight, and in the late '50s, he dropped out to pursue acting. He would later say that "[acting] was something I couldn't walk away from. ... It just found it absolutely became a part of me. Do it or die" (via the Seattle Times).
One of Hagen's first on-screen roles was in the Disney film "The Light in the Forest," but it was his role in "Shenandoah," where he played a murderous Confederate deserter, that really launched his career. From there, the actor appeared in dozens of westerns and western-themed shows, all of which culminated in his most recognizable role, Doc Baker. That "Little House" part inspired the final major project of his career, a one-man cable show called "A Playful Dose of Prairie Wisdom" where he, according to a review in the Los Angeles Times "dispens[ed] the folksy wit and wisdom of a 19th century prairie doctor on such topics as outhouses."
Hagan died in 2005 after being diagnosed with esophageal cancer. He was 77.
Dabbs Greer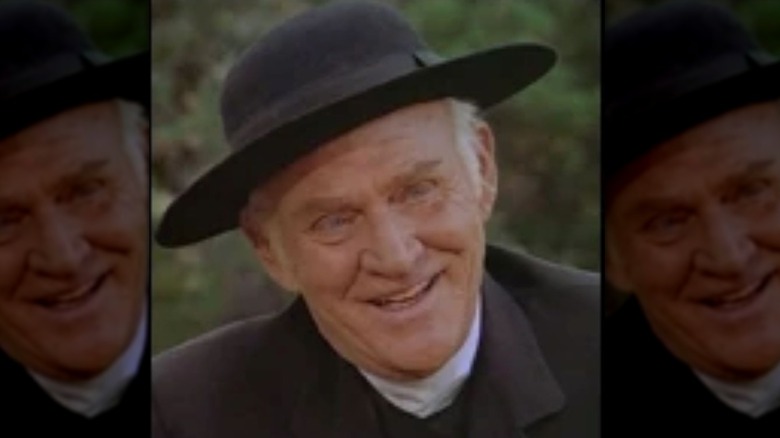 NBC
An iconic character actor, Dabbs Greer played Walnut Grove's minister, Rev. Robert Alden from 1974 to 1983.
Born in 1917 in Missouri, Greer began acting as a child, appearing in his first production at just 8 years old. He landed his first paying gig in 1938, as an extra in the film "Jesse James." His career would go on to be defined by this kind of work— small, supporting roles that would never make him a household name but would supply him with a steady paycheck. He once told a New York newspaper that he didn't mind the parts because, "Every character actor, in their own little sphere, is the lead," according to CBS.
Some of Greer's most notable appearances outside of "Little House on the Prairie" were in "Gunsmoke," "The Brady Bunch," "The Twilight Zone," "Perry Mason," "The Dick Van Dyke Show," and as a 108-year-old version of Tom Hanks' character in "The Green Mile." His final performance was in a 2003 episode of "Lizzie McGuire."
His talent kept him booked and busy for 60 years, but his devotion to his work seemed to allow little time for a personal life. When Greer died in 2007 after being diagnosed with kidney and heart disease, it was revealed that he had never been married nor had he had any children. He was 90 years old.
Karl Swenson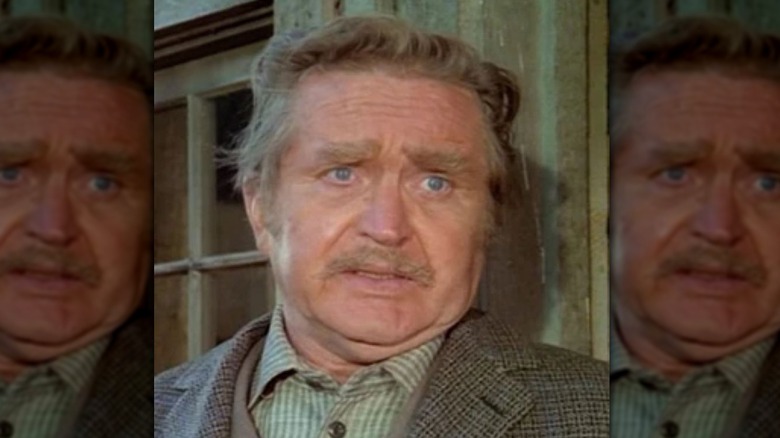 NBC
Decades into his illustrious career, Karl Swenson landed the role of Lars Hanson, Walnut Grove's founder and chief elder. The part would be his last— Swenson died just days after filming the season five episode where his character dies of old age.
Swenson started out as a radio actor in the 1930s. He lent his voice to a slew of programs throughout the '30s, '40s, and '50s (like Orson Welles' "The Mercury Theatre on the Air"), before making the jump to the stage. One of his first big theatrical roles was as the lead, David Beeves, in Arthur Miller's first Broadway production, "The Man Who Had All the Luck." It wasn't until Swenson entered his 50s that he made his film and TV debuts, appearing in the movie "Four Boys and a Gun" and the show "The Edge of Night" within months of each other. After he broke that wall, however, Swenson was in high demand, appearing in nearly 200 projects over the next three decades.
In 1959, he appeared in an episode of "Bonanza" where he was first introduced to Michael Landon. That fortuitous meeting led to his eventual casting in "Little House on the Prairie," which would be his final job. Swenson died in 1978 following a heart attack. He was 70 years old.
Steve Tracy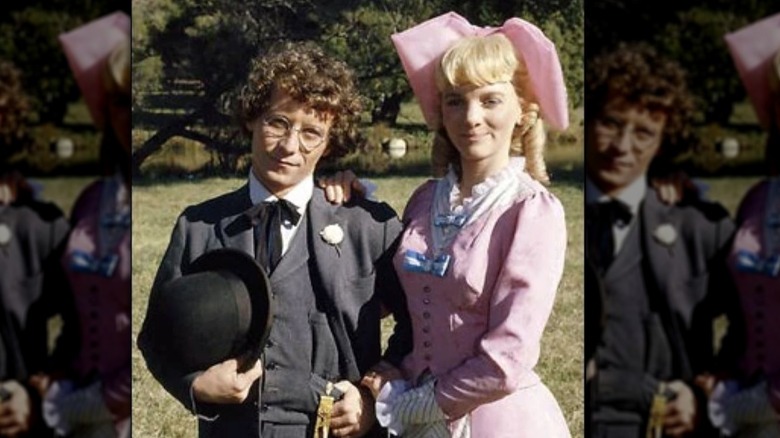 NBC
A later addition to the "Little House" cast, Steve Tracy played Percival Dalton, Nellie Oleson's husband.
Tracy was born in Ohio in 1952. He got into acting as a college student, studying drama at Los Angeles City College and comedy at the Harvey Lembeck Comedy Workshop. While his "Little House on the Prairie" role wasn't his first professional job, it certainly was his most well-known (everything up until that point had been bit parts or extra work in shows like "Quincy M.E."). It also would lead to one of the most defining relationships of his adult life.
In her book "Confessions of a Prairie B****" Alison Angrim (who played Tracy's on-screen wife) wrote that the pair were so close that many assumed they were in a real-life relationship. The actor explained that the couple did everything together, from attending red carpet and charity events to hanging in their trailers between takes to eating their meals. "It's as if we never stopped being Nell and Percival," she noted. In reality, Tracy was a gay man, but his close friendship with Angrim helped keep the rest of his private life out of the spotlight, something he appeared to have desperately wanted given how little there is out there about him.
On Thanksgiving Day 1986, Tracy died due to complications from AIDS. He was 34.
Moses Gunn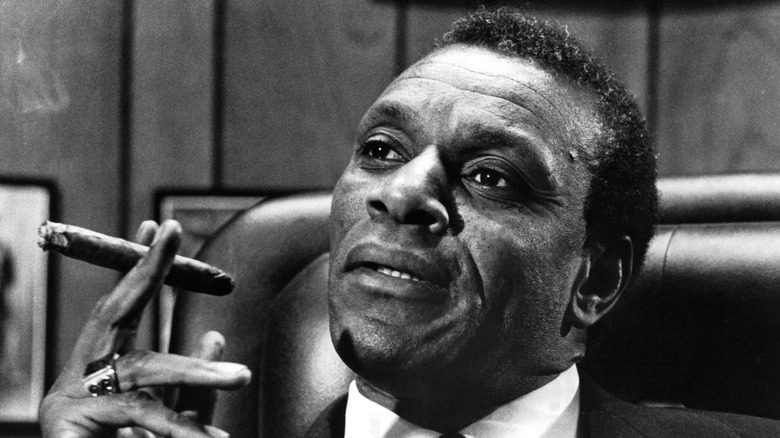 Michael Ochs Archives/Getty Images
"Little House on the Prairie" notoriously had very few characters of color, but Joe Kagan, the boxer turned Walnut Grove resident played by Moses Gunn, was one of them.
Gunn was born and raised in St. Louis, Missouri. His childhood wasn't easy, but stories, and the telling of them, seemed to be a solace for the young man. After a stint in the army and some time spent obtaining a bachelor's degree, Gunn founded a theater company, Footlights Across Tennessee, that he'd continue to work with for many years. The group, which toured colleges in the South and Midwest, wasn't his only contribution to the performing arts landscape— in 1968 he co-founded The Negro Ensemble Company.
Perhaps best known as a stage actor, Gunn won an Obie Award for "Titus Andronicus" and a Tony Award for "The Poison Tree." But his forrays into film and TV were by no means unremarkable. He was nominated for an Emmy for his work in "Roots" and had a string for notable movies including "Shaft," "Ragtime," and "Heartbreak Ridge." In fact, his work was so notable that critics hailed him as "one of the country's finest actors."
His "Little House on the Prairie" role came in the later stages of his career. His final appearance, in 1981, came just a decade before his death in 1993. When he died that year from complications of asthma he was 64.