Taylor Kinney's Return To Chicago Fire Has Kelly Severide Fans Elated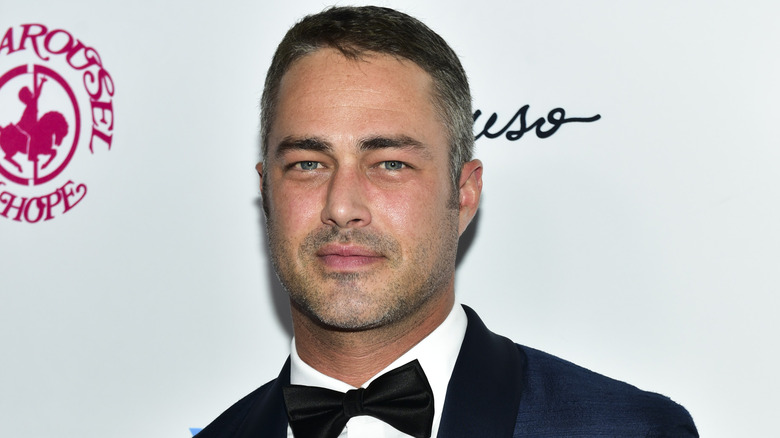 Rodin Eckenroth/Getty Images
After nearly a year of hiatus, Taylor Kinney is confirmed to make a much-awaited comeback on "Chicago Fire." Deadline reports that he is set to continue playing Kelly Severide full-time in the upcoming 12th season. With this exciting news, it seems that nothing can extinguish fans' excitement over the prospect of seeing him finally return to Firehouse 51.
Kinney notably made an abrupt exit from the hit NBC drama in January 2023, albeit the show assured fans that it was temporary. A source told Variety he was taking a break from portraying the fan-favorite firefighter to take care of a "personal matter." No other details about his leave of absence had been disclosed since, and except for a few public outings, the actor maintained a low profile during the entirety of the hiatus. The production also pivoted to a new storyline and had his character go on the "best arson investigation training program in the world" to explain the prolonged absence. To fill the Kelly-shaped void on the show, they tapped Jesse Spencer, who had left in Season 10, to reprise his role as Matt Casey for a few episodes.
Kinney's return comes amid reports that the "Chicago Fire" writers' room is finally open following the SAG-AFTRA strike. With the actor gearing up to make a blazing comeback to Rescue Squad 3, fans couldn't help but rejoice.
Anticipation of Taylor's return is heating up among fans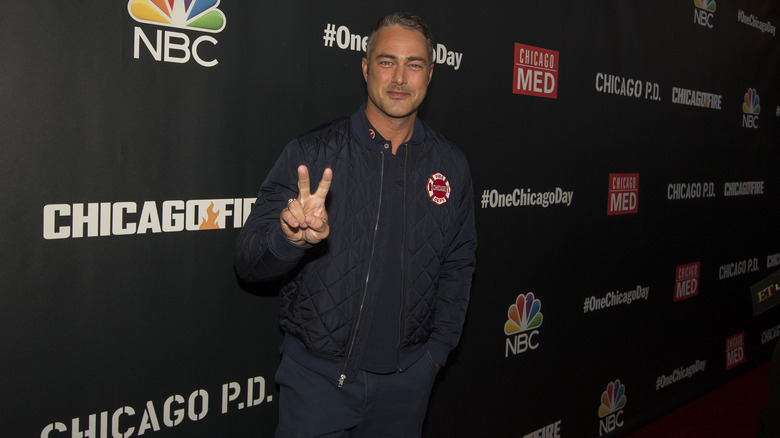 Barry Brecheisen/Getty Images
Social media is ablaze with fans expressing enthusiasm over Taylor Kinney's grand return to "Chicago Fire." The barrage of posts and tweets serve as a testament to how much viewers have missed Kelly Severide.
"Definitely makes me happy. Great show that needs all its great actors to make it awesome again in Season 12. Thank you," wrote one fan. "That's the BEST news I've heard in a LONG time!! Yay!! Thanks, Taylor! Kelly's comin' home!!" enthused another. Many fans also took Kinney's return to mean that the popular StellaRide ship (Stella and Kelly) would be setting sail once again. "Guys, firstly i'm glad he feels well enough to come back. secondly, stellaride are coming home !!!" a fan tweeted.
It might be too soon to make theories as to what would happen in the show's 12th season, but fans can expect big changes considering the movements happening behind the scenes. There are reportedly new showrunners appointed with executive producer Andrea Newman as the sole lead, and the new installment — which will likely have fewer episodes than usual due to budget constraints — won't hit the TV screens until 2024. But with Kinney anticipated to make a giant splash, the wait may just be worth it.