Matthew Perry's Toxicology Report Clears Up One Suspicion Over Death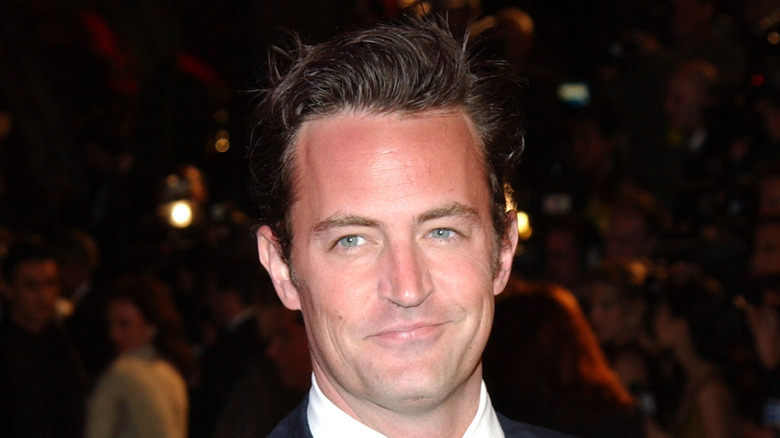 Jon Kopaloff/Getty Images
The following article included mention of substance abuse and addiction.
Matthew Perry's tragic death has raised a lot of questions, but new results from the toxicology report have cleared up some suspicion over his passing.
On October 28th, 2023, the "Friends" actor passed away at the age of 54 due to an apparent drowning, per TMZ. Perry reportedly played some pickleball on the morning of his death before returning home and asking his assistant to run some errands. When his assistant returned, they found the actor unresponsive in his jacuzzi and a 911 call was made. Authorities revealed that there was no foul play or any drugs found at the scene.
Perry, known for playing Chandler Bing on the hit sitcom, "Friends," brought joy to fans who mourned the actor. Days after his passing, his co-stars — Jennifer Aniston, Courteney Cox, Lisa Kudrow, Matt LeBlanc, and David Schwimmer – shared a joint statement to People regarding Perry's death. They wrote, "We are all so utterly devastated by the loss of Matthew. We were more than just cast mates. We are a family. There is so much to say, but right now we're going to take a moment to grieve and process this unfathomable loss." Perry's death was extremely sudden and many have been saddened by the loss. Not just that, but fans have wondered about the details of how he died, especially knowing that in the past, he suffered from addiction. Little by little, more information is being released to the public, and the recent toxicology report clarifies one suspicion.
Meth and fentanyl were not found in Matthew Perry's system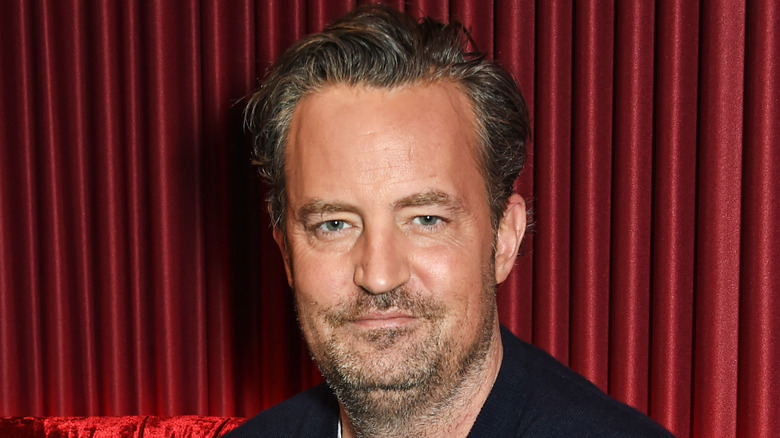 David M. Benett/Getty Images
It was no secret that Matthew Perry struggled with alcohol and drug addiction for several years. Before his passing, the "Friends" actor was vocal about sharing his journey with addiction and the struggles that came with it, per People. In 2022, Perry revealed he was sober but didn't admit to how long he had been on the sobriety journey. Because of his past and sudden death, many wondered whether his prior addiction played a role in his passing.
When Perry died, it was reported that there were no drugs at the scene. According to TMZ, however, the actor did have several prescriptions in his home that were all "stored in proper bottles" and prescribed for different health issues he faced. On the outside, to authorities, it didn't seem like drugs played a role in his death, but to be sure, coroners and medical examiners conducted an autopsy and toxicology report just a day after Perry passed away, per NBC. Initially, they said it would take weeks to get any results, but there have been new details released.
TMZ reports that a less in-depth toxicology report was done and discovered that meth and fentanyl were not found in Perry's system. These new results provide a sense of closure in one way or another, but authorities want the public to remember that they are still waiting for the more in-depth toxicology report to determine whether this is 100 percent accurate.
If you or anyone you know needs help with addiction issues, help is available. Visit the Substance Abuse and Mental Health Services Administration website or contact SAMHSA's National Helpline at 1-800-662-HELP (4357).
Matthew Perry cause of death is deferred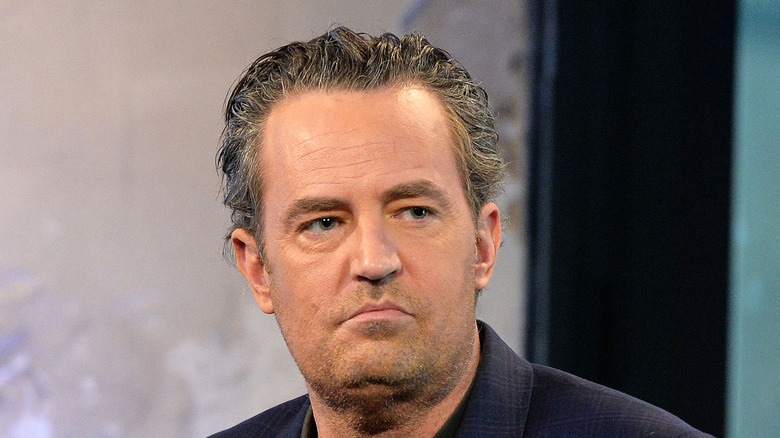 Slaven Vlasic/Getty Images
When Matthew Perry passed away, his death was reported as an apparent drowning. However, since then, officials have been cautious as to listing what caused the "Friends" actor's demise, per NBC. Los Angeles County Medical Examiners have decided to defer the cause of death until more information is provided from the autopsy and toxicology report. While we know that meth and fentanyl were not found in Perry's system in his less in-depth report, per TMZ,officials still want to wait for the more accurate toxicology and autopsy report to list a cause of death. As for how long that can take, it can potentially be up to 4 to 6 months before the public will know any specific details regarding Perry's death.
Perry's family has yet to say much about the actor's sudden passing and the new results found. Shortly after it was discovered that the "Fools Rush In" actor passed, however, they did release a statement to People. They shared, "We are heartbroken by the tragic loss of our beloved son and brother. Matthew brought so much joy to the world, both as an actor and a friend. You all meant so much to him and we appreciate the tremendous outpouring of love." Perry's death is sure to be difficult for those closest to him, but hopefully, as more information is brought to light, they will get more closure.