How Lisa Marie Presley's Estate Landed In Major Financial Trouble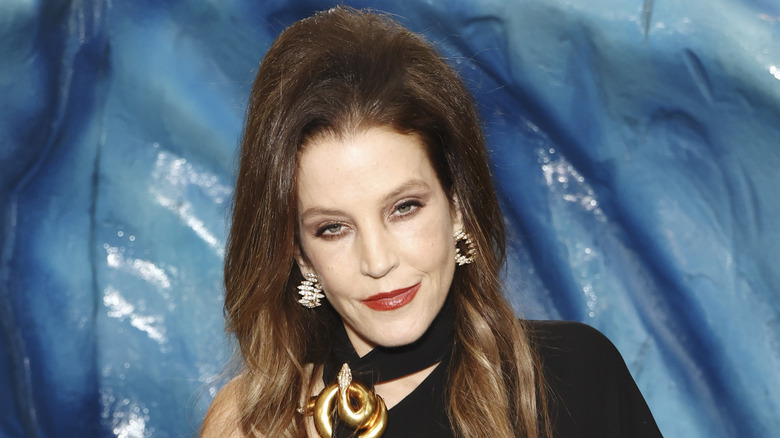 Joe Scarnici/Getty Images
Lisa Marie Presley's estate has weathered some major financial troubles following the late singer's death.
Back in January, Hollywood was forever changed when the beloved talent, Elvis Presley's only daughter, tragically died at 54. "It was with a heavy heart that I must share the devastating news that my beautiful daughter Lisa Marie has left us," Priscilla Presley confirmed in a statement to the Associated Press. While the cause of her death was shrouded in mystery at the time, a July autopsy report confirmed the singer's passing was caused by complications from a previous weight loss surgery she had done, according to NPR.
Unfortunately, it didn't take long for things to get messy regarding the late singer's estate. Weeks after Lisa Marie's tragic death, Priscilla and her granddaughter Riley Keough became embroiled in a legal dispute over the validity of the former's will. According to CBS, the two women bumped heads over a 2016 amendment to the "Lights Out" singer's will, which removed Priscilla as a co-trustee and replaced her with Riley. In the filing, Priscilla called out the authenticity of the change –– pointing out the misspelling of her name, the absence of a notification about the change, and the lack of a witness. Fortunately, the two resolved their issues, with Priscilla receiving a settlement and her relationship with Riley unscathed. "Riley and I are on good terms. We were never not on good terms. That was all publicity," the "Dallas" star told The Hollywood Reporter. While Lisa Marie's estate was able to overcome family infighting, another problem took its place shortly after.
The Lisa Marie Presley Estate is being sued over a $3.8 million dollar loan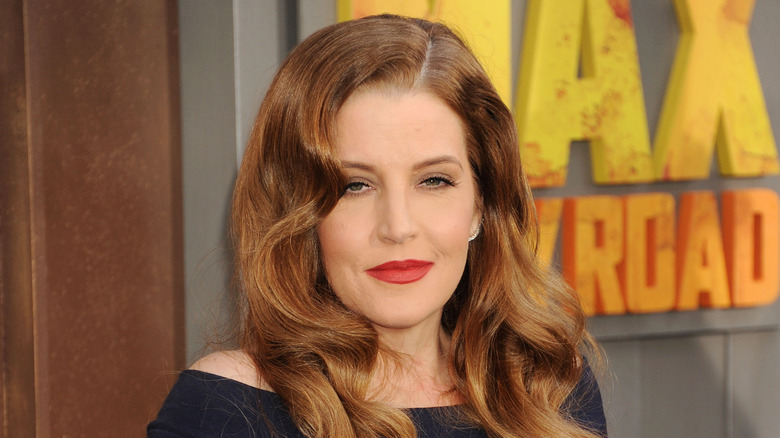 Jeffrey Mayer/Getty Images
While Lisa Marie Presley's family was able to work through their issues regarding the late singer's will, peace was only a temporary feat. In September 2023, Naussany Investments & Private Lending, LLC filed a lawsuit against the "Storm & Grace" artist's estate. According to the filing obtained by E! News, the financial business accused Lisa Marie of failing to pay back a $3.8 million loan, which was initially taken out in May 2018. The legal documents also revealed that "I'll Figure It Out" talent used her ownership of Elvis Presley Enterprises and Graceland as collateral. Lisa Marie had owned the King of Rock N Roll's estate from her 25th birthday in 1993 until her death. Lastly, Naussany Investments & Private Lending claimed that their last correspondence with the "High Enough" singer was in March 2022, despite numerous attempts at communication.
While the original lawsuit came with a hefty price tag, the aforementioned LLC did offer the estate somewhat of a deal. If the estate pays off 75% of the loan within 45 days, equaling $2.850 million, then the company would drop the lawsuit. As of this writing, Naussany Investments & Private Lending has yet to reveal if the debt has been paid. Since Lisa Marie's tragic death, her daughter Riley Keough has been the sole trustee of her mother's estate.The "Daisy Jones and The Six" star has yet to release a statement regarding the lawsuit.
Lisa Marie Presely had money issues before her death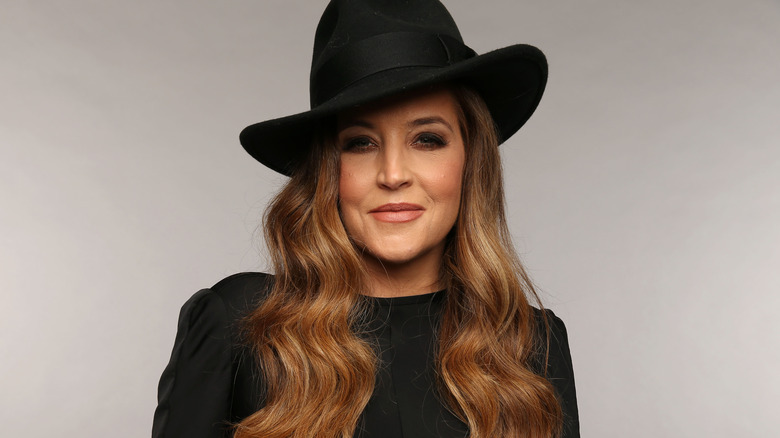 Christopher Polk/Getty Images
Lisa Marie Presley didn't have the best of luck with money during her lifetime. In February 2018, during her divorce proceedings from Michael Lockwood, it was revealed that the "Sinking in" singer was $16.7 million in debt. According to court documents obtained by TMZ, Lisa Marie's financial hardship was the result of three years of unpaid taxes, piles of credit card bills, and a defaulted mortgage. Days after her debt made headlines, Presley sued her former manager, Barry Siegel, for mishandling her $100 million fortune and for negligence, according to The Blast. In the shocking filing, the late singer claimed that the high-profile figure used her assets for risky financial investments that would align him with his celebrity circle.
She also accused Siegel of buying a home with her money and using the trust as collateral. Of course, the high-profile manager didn't take long to file a rebuttal lawsuit, claiming that Presley squandered her finances and even had outstanding debts with him. "It's clear Lisa Marie is going through a difficult time in her life and looking to blame others instead of taking responsibility for her actions," Siegel's lawyer, Leon Gladstone, said in a statement to People. Presley's legal representation, Amjad M Khan, also released a statement to the aforementioned news outlet: "It's sadly consistent with his past behavior that he is now trying to pin the blame on Ms Presley for the harm he caused the Presley estate." There have been no updates regarding the financial battle as of this writing.