Andy Cohen Shares Sweet Photo After Welcoming Son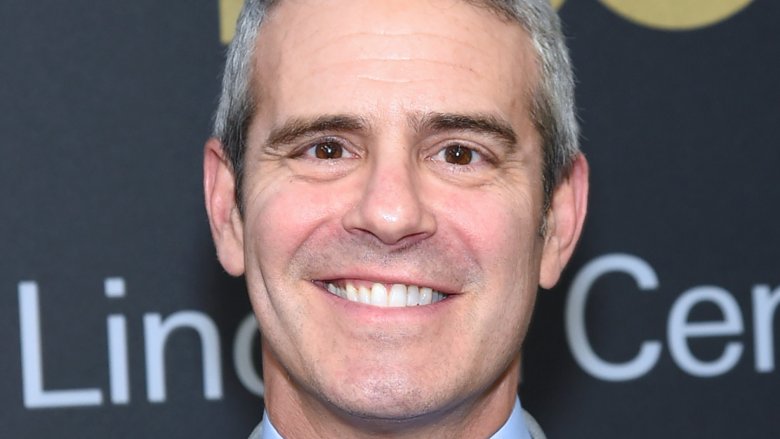 Getty Images
Congratulations are in order for Watch What Happens Live host Andy Cohen!
On Monday night, Feb. 4, 2019, the Bravo star took to Instagram to announce that he's welcomed his first child, a baby boy, via surrogate.
"WOW! This is my son, Benjamin Allen Cohen," Cohen wrote to his 3 million followers, captioning a sweet black-and-white snapshot of the new father-son duo. "He is 9 lbs 2 ounces !! 20 inches !! Born at 6:35 pm, PT," the proud dad continued, before explaining the special meaning behind his little bundle of joy's name. "He is named after my grandfather Ben Allen." 
Alongside heart and rainbow emojis, Cohen concluded his heartfelt post with, "I'm in love. And speechless. And eternally grateful to an incredible surrogate. And I'm a dad. Wow."
As Nicki Swift previously reported, Cohen, 50, first announced that he was expecting his first child via surrogate during a special segment on his popular show in late December 2018. "I have always tried to be as transparent as possible about my life. I over share and I expect everyone around me to do the same," the TV producer began, before sharing the exciting news. "And tonight I want you to be the first to know that after many years of careful deliberation, a fair amount of prayers, and the benefit of science, if all goes according to plan, in about six weeks time, I am going to become a father thanks to a wonderful surrogate who is carrying my future."
Cohen continued, "Family means everything to me and having one of my own is something that I have wanted in my heart for my entire life and though it has taken me longer than most to get there, I cannot wait for what I envision will be the most rewarding chapter yet."
While co-hosting CNN's live broadcast on New Year's Eve alongside pal Anderson Cooper, Cohen revealed his child's sex. "I got to tell you something, I cannot wait to meet this boy," he told the TV journalist (via Entertainment Tonight). "I think he's going to have a nice Semitic head of hair. I'm so excited. I think about nothing else." Just last week, dozens of Cohen's friends in the Real Housewives sphere threw him a gorgeous baby shower at the The Palm in Beverly Hills, Calif. The event followed A Star Is Born theme.
Prior to calling it quits with his longtime boyfriend, Harvard grad student Clifton Dassuncao, last year, Cohen had opened up to the Today show about raising a child one day, noting, "I feel like I can just do it."
After Cohen's baby news broke, a number of his famous friends took to social media to congratulate him on becoming a father. "Congratulations Andy!" singer-songwriter John Mayer wrote on Instagram alongside a snapshot of baby moccasins. For his part, the new dad wrote in the comments section, "I love you. I can't wait for you to meet him tomorrow" (via ET). 
Meanwhile, Sex and the City alum Sarah Jessica Parker reposted Cohen's cute pic, writing, "At long last. And February 4 will never be the same. We are already madly in love. Welcome Benjamin Allen Cohen we've got big plans for you." Sharing a photo of a rainbow cake with an "It's a boy" announcement on top, morning show host Kelly Ripa wrote, "It sure is! Welcome Benjamin! We've been waiting for you!!! Mazel Tov @bravoandy."
And, of course, several of your Real Housewives faves quickly joined in on celebrating Cohen's newest little addition, including Teresa Giudice, who wrote, "All the love in the world to @bravoandy & Ben! Congratulations on this amazing journey you're about to embark on, each day your heart will grow in ways you didn't think possible. I'm so happy for you!!!" For her part, Bethenny Frankel tweeted, "Congratulations @Andy on the greatest love of your life Benjamin Allen Cohen!!! Baby you've got #BAC."
Readers may already be aware that Cohen recently moved his talk show, Watch What Happen Live with Andy Cohen, from New York City to Los Angeles in mid-January for a temporary four-week taping schedule in order to prepare for welcoming his son. "Moving the Clubhouse to L.A. is a win all the way around," he told People magazine at the time. "There will be great guests, great energy and I can make a 9 p.m. dinner reservation after we get off the air!"
According to a source cited by Page Six on Tuesday, Feb. 5, Bravo will reportedly air pre-recorded episodes of the hit pop culture show through the end of next week. However, fans who are dying to hear Cohen weigh in on the latest in celebrity gossip again apparently won't have to wait too long. After taking a short break from work to enjoy being a dad, the titular host will reportedly return to the small screen the week of Monday, Feb. 18.
Just like his celebrity pals, we couldn't be happier for Andy Cohen. Congrats again to the television mogul on his exciting baby news!