Macaulay Culkin Admits Using His Home Alone Fame To Help His Love Life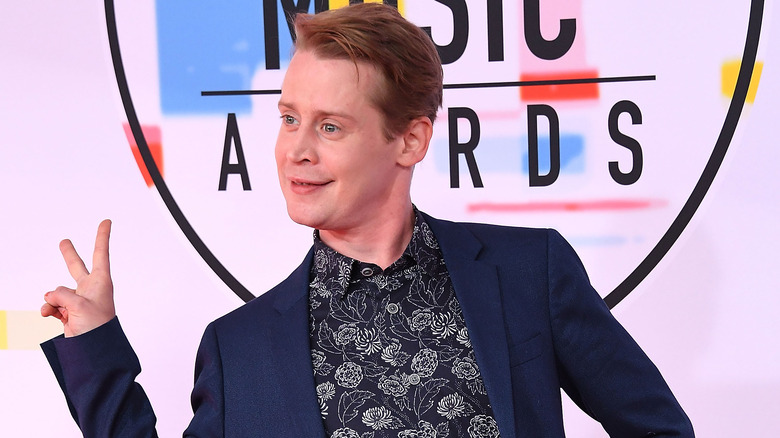 Steve Granitz/Getty Images
Macaulay Culkin may be happily engaged to Brenda Song today, but before they became an item, he had a pretty iconic date night trick up his sleeve when hanging out with new girlfriends. Well, new girlfriends he was seeing around the holiday season, anyway. We're talking about "Home Alone" movie nights. 
In a 2018 interview with "The Tonight Show starring Jimmy Fallon," Culkin joked that whenever he was dating a new girl during the festive season, he'd use the film that propelled him to superstardom to impress them. To call that admission a surprising one would be an understatement, to say the least. Culkin has long joked that the thought of watching the film, even by himself, wasn't exactly appealing. 
As he explained in an episode of "The Ellen Show," it was tough for him to really get into the story when he associated each scene with whatever he'd been doing on set before the cameras started rolling. In the same vein, the idea of watching the film with someone else made him downright uncomfortable. "I've had people who want to sit down and watch it with me, which is, like, both flattering and creepy," he told Ellen DeGeneres. 
The fact that he was willing to watch it on date nights, then, certainly is unexpected. However, considering the timing of when he shared that tidbit with Fallon, things do get interesting. 
Macaulay recited his lines while watching with girlfriends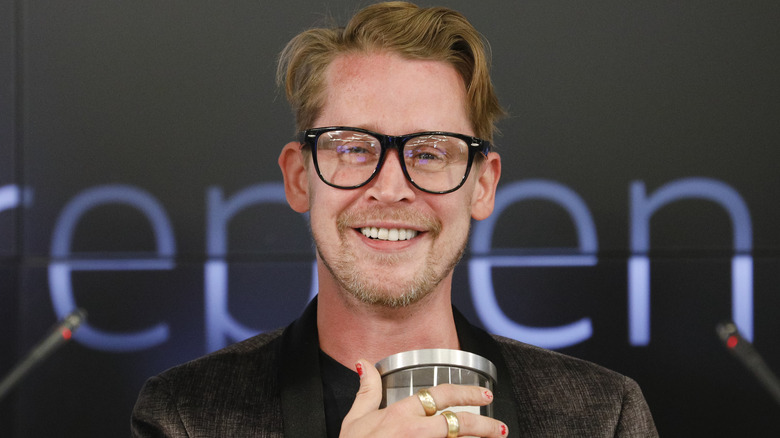 Kimberly White/Getty Images
In his interview with Jimmy Fallon, Macaulay Culkin joked that it was near impossible to entirely escape "Home Alone" mania around the holidays. In fact, he agreed with Fallon's assessment that at any given moment, it was being aired as a rerun on one channel or another. However, rather than cringe if it came on while he was channel-hopping with a new flame, he joked that he'd begun taking it in his stride and making the most of it. If a girl hinted at watching it together, he joked, "I'm like, 'You wanna watch 'Home Alone' with Macaulay Culkin, don't you?' And she's like ... 'Yes.'" 
"Most of the time, I'm just muttering the lines another my breath," Culkin added. "Whatever gets her motor running, I guess," he laughed. Talk about working with what you've got! After all, Kevin McCallister always was resourceful. 
It's worth noting that at the time of the interview, Culkin actually was in a new relationship. At the time, he and Brenda Song, now-fiance and mother of his two children, were gearing up for their second Christmas together as a couple, after having started dating the previous year. No word on whether that second Christmas warranted another movie date night ("Home Alone 2," maybe?)
He's since reprised his Home Alone role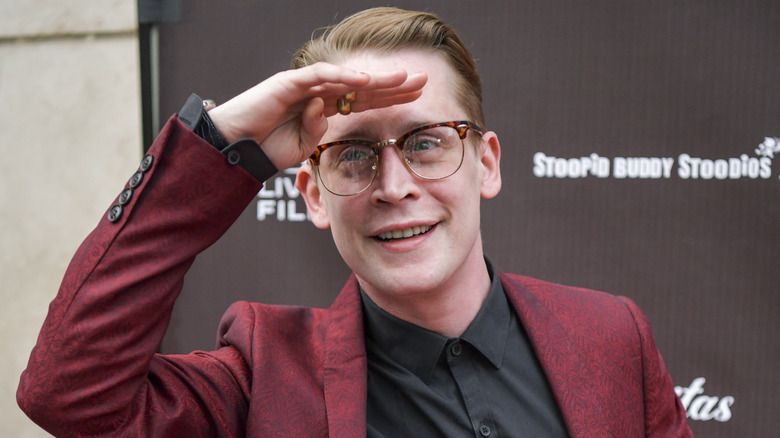 Rodin Eckenroth/Getty Images
Despite his earlier attempts at steering clear of "Home Alone" territory to avoid too much publicity, since his interview with Jimmy Fallon, Macaulay Culkin has reprised his role as Kevin McCallister. In 2018, he teamed up with Google for an ad for Google Assistant. In a behind-the-scenes interview with Celebrity WotNot, Culkin said that he'd enjoyed being part of it, and was hoping OG fans would enjoy seeing it being recreated. 
As for what prompted him to agree to the ad, Culkin didn't say. However, in a 2020 interview with Esquire, he hinted that Brenda Song loved seeing her semi-retired actor fiance working on a set in general, so there's a good chance she encouraged him to do it. And, if she had been one of the new girlfriends who'd watched "Home Alone" with him, there's an even bigger chance that she would be happy to see him transform into Kevin McCalister again. 
Culkin agreeing to partner with Google for the ad doesn't exactly mean he'd be willing to return to the film franchise, though. In fact, ahead of the 2021 reboot, "Home Sweet Home Alone," he warned viewers via X, then known as Twitter, that he wasn't on the cast. "I am NOT in the new Home Alone reboot. I wish all involved the best of luck though," he'd said at the time. Guess we'll always have reruns!