Bill Cosby Says He's Having An 'Amazing Experience' Behind Bars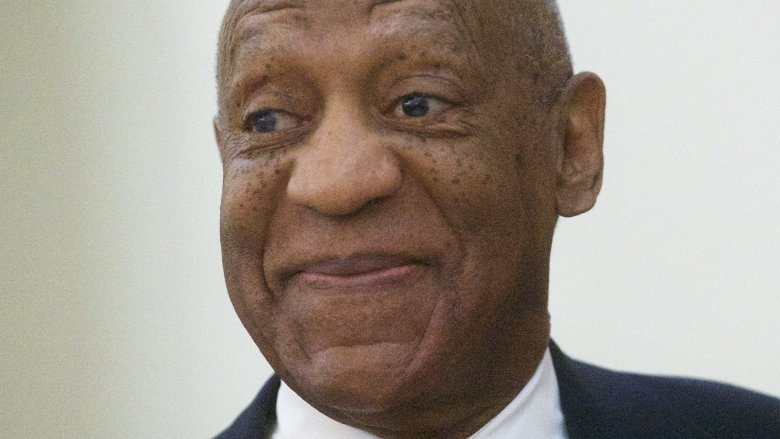 Getty Images
Disgraced comedian Bill Cosby is making the best of his time in prison.
While speaking with WCAU-TV in Philadelphia, Penn. on Tuesday, Feb. 12, 2019, the 81-year-old's spokesperson, Andrew Wyatt, shared an update on how the man formerly known as America's Dad is doing behind bars at Pennsylvania's State Correctional Institute at Phoenix.
"Despite the circumstances, he said, 'This is an amazing experience,'" Wyatt said in his two-part interview. "He's mentally strong. He's just a strong man," he noted, before adding, "Mr. Cosby had prepared himself."
Readers will undoubtedly recall that Cosby received a three- to ten-year prison sentence in late September 2018. However, the actor, who will also be required to attend mandatory monthly counseling for the rest of his life, has since maintained his innocence.
Wyatt continued, "When I visit him, it's nothing sad about it. He's not sad. He's not remorseful because he did nothing wrong."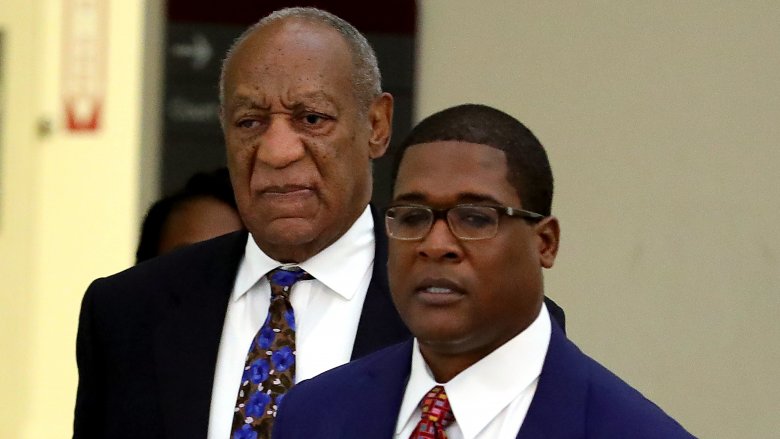 Getty Images
As Nicki Swift previously reported, the The Cosby Show alum, who has earned a new name for himself as inmate No. NN7687, was initially moved into a private 9-by-12-foot cell located next to the maximum security prison's medical center last fall. However, after spending four months acclimating to life in prison, the fallen comic was moved into his new single cell residence in a general population unit earlier this month, according to Page Six.
According to the Pennsylvania Department of Corrections' website, SCI Phoenix is a newer correctional facility which first opened in July 2018. The prison's premises include 3,830 beds in 15 separate housing units, as well as a barber shop, law library, recreational library, non-denominational church, gym, and a mural arts program. Among a multitude of classes and programs offered to prisoners is a "Sex Offender Treatment" course, in which Cosby has been ordered to participate (via Page Six).
While speaking with the media outlet shortly after Cosby's sentencing, a department spokesperson named Amy Worden shared some insight into the Ghost Dad actor's daily routine. "Prisons operate under a really tight time deadline," Worden explained. In addition to strict meal times, with breakfast at 7 a.m., lunch at 11 a.m., and dinner at 5 p.m., she noted, "There are four counts a day, and the inmates need to be in their cells at that time."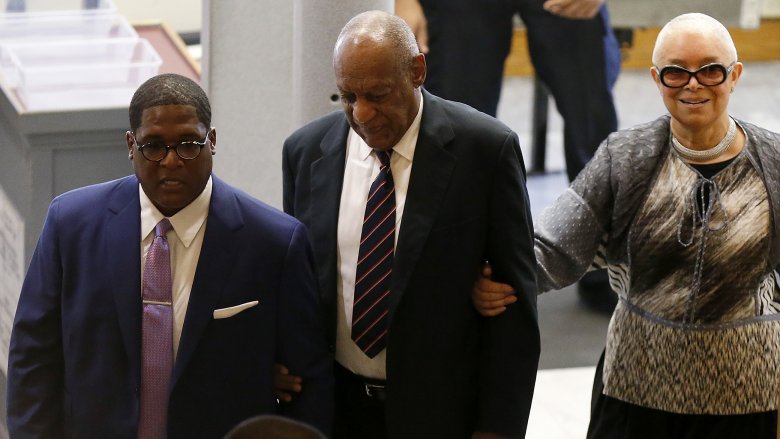 Getty Images
As for Cosby's current diet, Andrew Wyatt revealed during his recent interview that the once-beloved comedian has since cut down on his coffee, dessert, and bread intake during his prison stint. As he explained to Philadelphia's local news station, this has led Cosby to not only shed some pounds, but to also cross a longtime goal off his list. "The funny part about that," Wyatt said, "Mrs. Cosby has been trying to stop him from drinking coffee for 55 years and she said it took this to stop him from drinking coffee."
Speaking of the missus, Wyatt previously told Page Six that she and Cosby's daughters have yet to visit the former TV star in prison — albeit at Cosby's own request. "He doesn't want to have them in that environment," Cosby's longtime publicist and only visitor apart from legal counsel explained to the media outlet just last week. "Why put them in that position, to make it turn into some form of a circus?" However, Wyatt recently revealed to WCAU-TV that the married pair speak on the phone three times a day.
But that's not to say Cosby, who's reportedly working toward appealing his conviction, has wholly shied away from socializing. As spokesperson Amy Worden more recently told the Associate Press (via Page Six), the prison has taken the former stand-up comedian's age and ability into account during his stay by assigning Cosby, who claims to be legally blind, inmates to sometimes help him get around. 
According to Wyatt, speaking with other inmates and focusing on future projects has kept up Cosby's positivity during his time behind bars, saying, "He hasn't stopped thinking about the things that he's going to do when he gets out."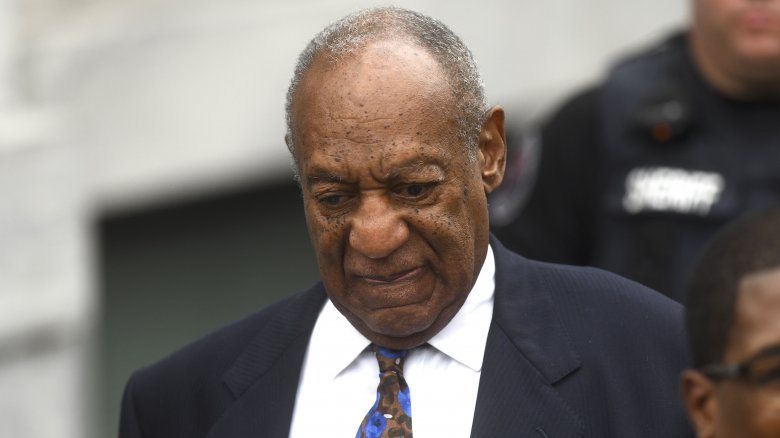 Getty Images
For his part, Cosby released his first official message from prison to NBC 10 in Philadelphia on Wednesday, Feb. 13. While alleging that he himself is a victim of "entrapment" at the hands of "a low-life District Attorney and a corrupt Judge," Cosby continued to maintain his innocence. He wrote that he "will never have remorse" for the crimes of which he was convicted. 
"My political beliefs, my actions of trying to humanize all races, genders and religions landed me in this place surrounded by barb wire fencing, a room made of steel and iron," he continued, before calling himself a "political prisoner" among the likes of "Martin Luther King, Jr., Mahatma Gandhi, Nelson Mandela, Randal Robinson, and Dr. Benjamin Chavis." Cosby concluded his note with, "I stand upright as a Political Prisoner and I Smile. The Truth is Strong!"