Jennifer Hudson's Reaction To Lady Gaga's Oscars Speech Goes Viral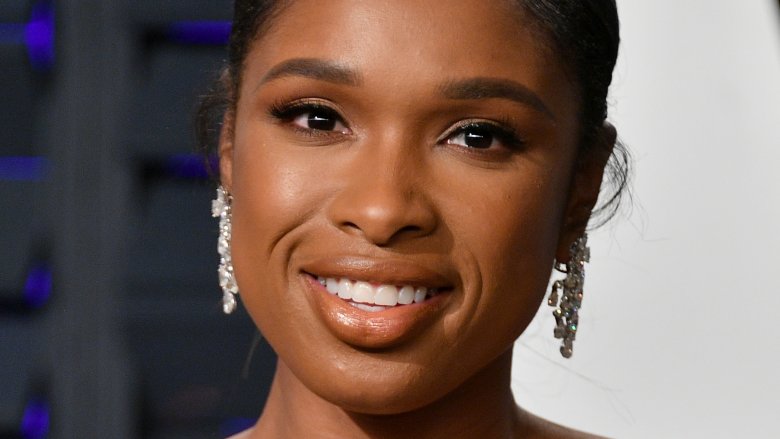 Getty Images
Singer-actress Jennifer Hudson was basically every Oscars viewer during the 91st Annual Academy Awards.
On Sunday evening, Feb. 24, 2019, the American Idol alum's reaction to Lady Gaga's empowering acceptance speech for Best Original Song immediately went viral, Cinema Blend reports. 
"If you are at home and you're sitting on your couch and you are watching this right now, all I have to say is that this is hard work," the Mother Monster told the crowd at the Dolby Theatre in Los Angeles while accepting the award for her work on "Shallow" from A Star Is Born. She notably shares the trophy with her collaborators, Mark Ronson, Anthony Rossomando, and Andrew Wyatt. 
Gaga continued, "I've worked for a long time, and ... it's not about winning, but what it's about is not giving up. If you have a dream, fight for it."
As the camera panned over to JHud here, it immediately became a meme-ified moment. Captured by Page Six senior reporter Lindsey Kupfer in GIF form on Twitter, the Dreamgirls star could be seen saying, "Yes," while nodding her head along to Gaga's encouraging and inspirational words to future artists and Oscar hopefuls.
Gaga emotionally continued her speech, "There's a discipline for passion. And it's not about how many times you get rejected or you fall down or you're beaten up. It's about how many times you stand up and are brave and you keep on going."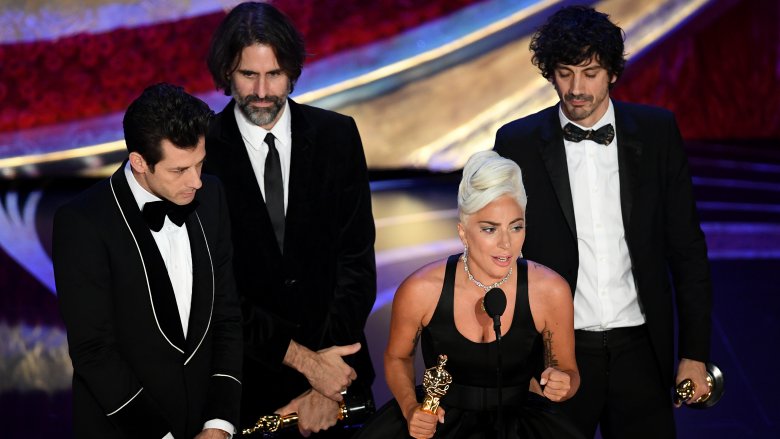 Getty Images
We couldn't have said it — or reacted — better ourselves, but we're not the only ones who love to see women supporting women. Unsurprisingly, a number of viewers quickly took to social media to address this sweet moment between JHud and the "Bad Romance" hitmaker. "Jennifer Hudson quietly mouthing YES during Gaga's acceptance speech is my exact mood," one person tweeted, while another wrote, "Hudson is stage mom-ing Lady Gaga through this speech."
Alongside a red heart emoji, one Twitter user shared, "I just want someone to look at me the way Jennifer Hudson looked at Lady Gaga." Honestly, same. Meanwhile, another person tweeted, "One of the defining moments from today's #Oscars ceremony was the empowering morale boost by @IAMJHUD sitting in the audience, quietly willing an emotional (expected waterworks), stuttering @ladygaga to collect her thoughts for her acceptance speech. Heartening. #SistersInArt."
Getty Images
While Jennifer Hudson's relatable response to Lady Gaga's inspiring speech became a true highlight during this year's Oscars ceremony, her at times off-key performance of "I'll Fight" during the live telecast unfortunately fell flat ... both literally and among her fans. Written and recorded for the RBG documentary, the song itself had also been nominated for Best Original Song.
"Love Jennifer Hudson but that long note she held wasn't done very well. Yikes," one person wrote on Twitter, while another tweeted, "I love Jennifer Hudson but she was overblown and very much so off pitch in places. Sorry." 
The performance may not have been her best, but we still hold nothing but love for Hudson. As another Twitter user put it, "Jennifer Hudson is an Angel who has fallen into Earth." Indeed.
For her part, the singer-actress previously opened up about her performance with E! News. "It's about a movement, you know? Empowerment," she told Ryan Seacrest on the Oscars red carpet. "So I just hope to inspire. And I'm just happy to be a part of it and to be here for RBG and everything that [Supreme Court Justice Ruth Bader Ginsburg] represents."
Meanwhile, Hudson's currently looking toward the future as she continues to work on the live-action movie musical adaptation of Andrew Lloyd Webber's Cats. The 37-year-old singer-actress, who will star as Grizabella in the upcoming flick, told Seacrest, "I actually just filmed 'Memory' this past week. I'm coming straight from that ... It went really well, and I'm happy about it."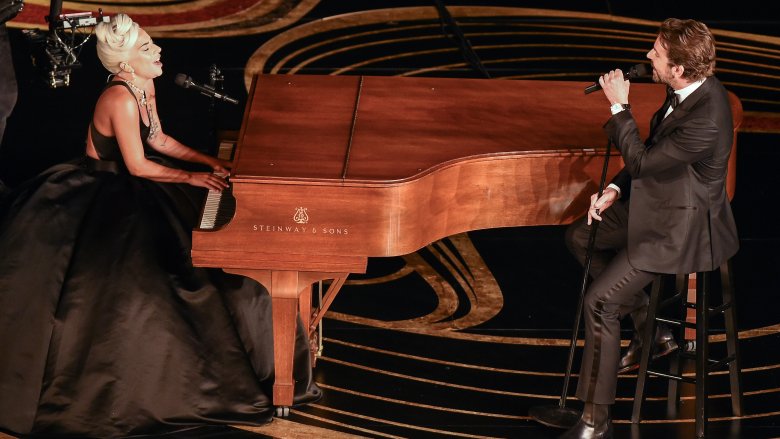 Getty Images
Back inside the 2019 Academy Awards, Lady Gaga's highly-anticipated performance of "Shallow" with her A Star Is Born co-star, Bradley Cooper, essentially broke the Internet this weekend. As Nicki Swift previously reported, Gaga, 32, and Cooper, 44, received a well-deserved standing ovation for their emotional duet, which showed off their undeniable chemistry ... to the point where some viewers suggested there may be a deeper connection between the two celebs. One person, for example, tweeted, "Raise your hand if you thought Lady Gaga and Bradley Cooper were about to make out."
Lady Gaga may have lost out on Best Actress to The Favourite's Olivia Colman, but we couldn't be happier for the pop star's impressive Oscars showing. Congrats again to Gaga for her exciting win!