Jussie Smollett's Charges Dropped In Alleged Staged Hate Crime Case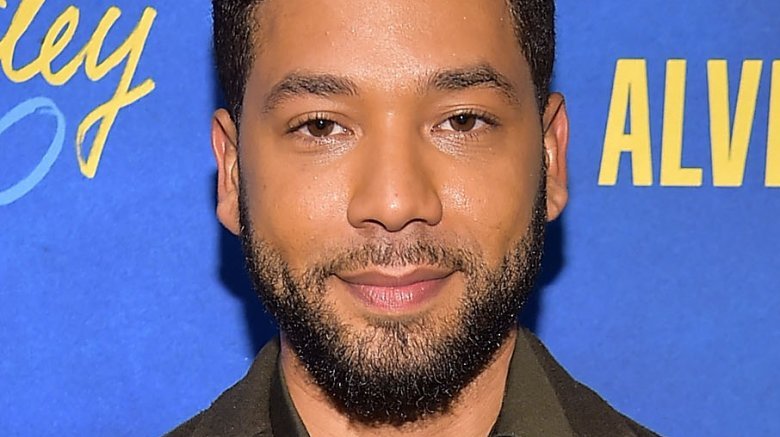 Getty Images
Actor-singer Jussie Smollett's headline-making legal battle has come to a surprising end.
Following an emergency court hearing held in Chicago, Ill. on Tuesday morning, March 26, 2019, Cook County prosecutors dropped all 16 charges made against the Empire star and dismissed the case surrounding his alleged staged hate crime attack, TMZ reports.
According to a statement released by a spokesperson for the county's State's Attorney's Office, "After reviewing all of the facts and circumstances of the case, including Mr. Smollett's volunteer service in the community and agreement to forfeit his bond to the City of Chicago, we believe this outcome is a just disposition and appropriate resolution to this case."
At the time of this writing, it is still unknown why exactly the case was dropped, and it's uncertain whether this information will ever become public. According to CBS Chicago, a judge has granted a motion to seal this case. However, as CNBC noted, this decision was not a result of a plea deal.
While the Chicago Police Department initially declined to comment on the matter, Chicago PD Superintendent Eddie Johnson is clearly not thrilled about this development. "Our job as police officers is to present them with the [evidence]," Johnson told the press on Tuesday (via Fox News). "If someone ever falsely accused me [of a crime], I would never hide behind a brokered deal and secrecy," he went on, and even went so far as to state his belief that, "At the end of the day it was Smollett who committed this hoax."
Meanwhile, the city's Mayor Rahm Emanuel echoed some of these sentiments. Calling it a "whitewash of justice," he said, "Where is the accountability in the system? You cannot have — because of a person's position — one set of rules applies to them and another set of rules apply to everyone else."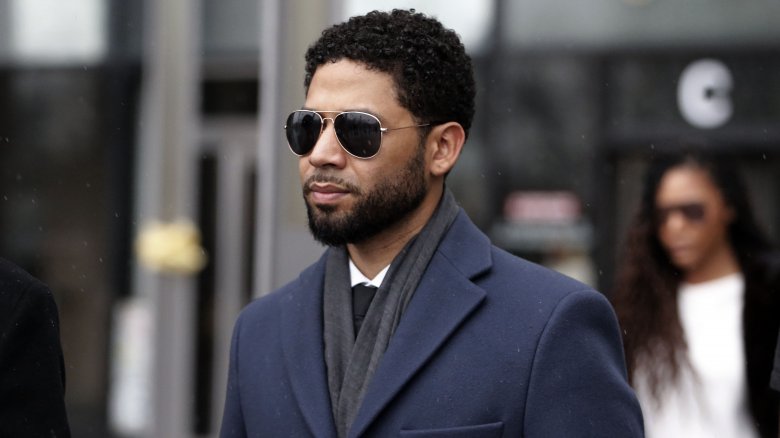 Getty Images
As Nicki Swift previously reported, Smollett, 36, claimed that he was the victim of an anti-Black and anti-gay hate crime in the Windy City on Jan. 29, 2019. During the alleged attack, two men reportedly physically assaulted the TV star while calling him racist and homophobic slurs. They also allegedly poured a chemical believed to be bleach on him, before placing a noose around his neck. 
While the Chicago PD initially investigated the matter as a possible hate crime, Smollett was later accused of staging the alleged incident with two brothers, Ola and Abel Osundairo, with whom he shared professional ties. 
Following his arrest in late February, Smollett faced 16 felony counts of disorderly conduct for allegedly lying to the police and was hit with swift backlash on social media. The actor was later released from jail on $10,000 bond (via CNN). According to Deadline, he entered a plea of not guilty earlier this month.
Amid the ongoing media circus surrounding the alleged hoax, Smollett, who plays Jamal Lyon on Empire, was booted from the last two episodes of the hit FOX series' fifth season. According to TMZ's recent report, Twentieth Century Fox Television and Fox Entertainment have since stated, "Jussie Smollett has always maintained his innocence and we are gratified on his behalf that all charges against him have been dismissed."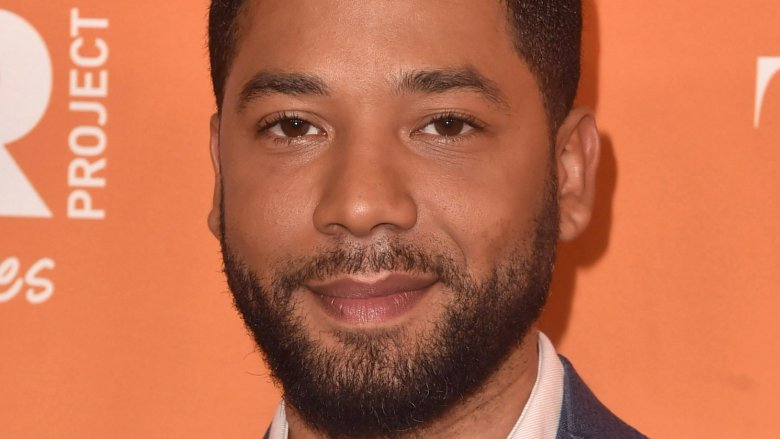 Getty Images
According to CBS Chicago, Jussie Smollett's legal team released a lengthy statement on his behalf on Tuesday, March 26. "Today, all criminal charges against Jussie Smollett were dropped and his record has been wiped clean of the filing of this tragic complaint against him," the statement read. "Jussie was attacked by 2 people he was unable to identify on January 29th. He was a victim who was vilified and made to appear as a perpetrator as a result of false and inappropriate remarks made to the public, causing an inappropriate rush to judgment." 
Noting that "this entire situation is a reminder that there should never be an attempt to prove a case in the court of public opinion," their statement concluded with, "Jussie is relieved to have this situation behind him and is very much looking forward to getting back to focusing on his family, friends and career."
For his part, Smollett himself has also broken his silence on the matter. "I've been truthful and consistent on every level since day one," he said during a press conference (via CNBC). "This has been an incredibly difficult time, honestly, one of the worst in my entire life." The actor went on to express gratitude for his supporters, saying, "I want to thank my legal counsel from the bottom of my heart, and I would like to thank the state of Illinois for attempting to do what is right. Thank you for all the support, thank you for faith and thank you to God."