James Charles Reveals The Rudest Celebrity He's Ever Met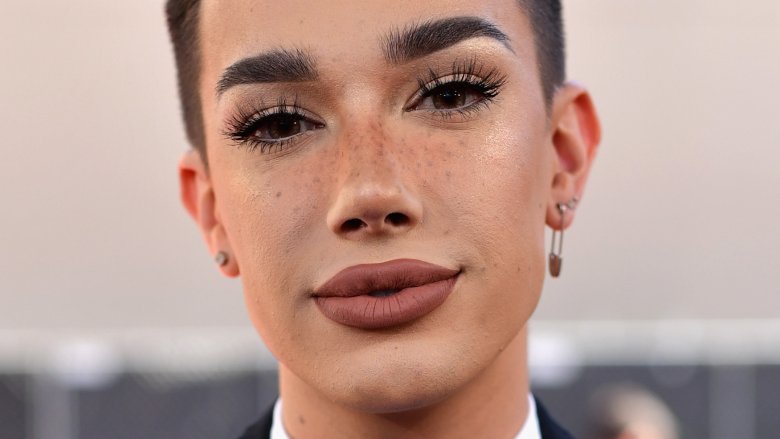 Emma Mcintyre/Getty Images
YouTube beauty vlogger James Charles doesn't have a reputation for feuding with celebrities outside of the YouTube world, so it was a bit of a shock when he revealed the rudest star he'd ever met. Spoiler alert: Charles isn't exactly an Arianator, and Ariana Grande likely doesn't count herself among his beloved "Sisters."
In April 2018, the beauty guru called out Grande, sending the "Thank U, Next" singer's fans into a tizzy. During an episode of "Beauty Battles," in which YouTubers Ryland Adams and Shane Dawson each did makeup on one half of Charles' face, Dawson asked Charles who the rudest celebrity he'd ever met was, and Charles responded with Grande's name without even the slightest hesitation.
"I haven't talked about it because I really like Ariana," Charles confessed. "I guess I just had a really crappy experience with her, but I went to her show here in LA and that's when I met Kim Kardashian for the first time, who is so nice. And I posted a bunch of videos on my [Instagram] story from the night, and the next morning I woke up and she had DMed me!"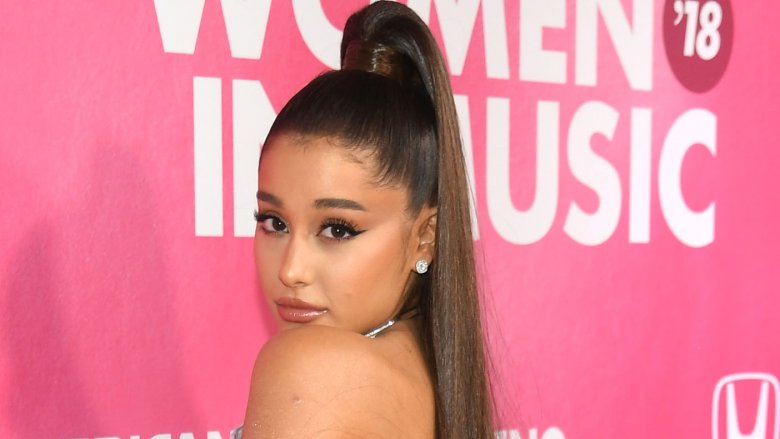 Mike Coppola/Getty Images
Charles said that Grande followed him and sent him a sweet message thanking him for coming to her performance, leaving him absolutely ecstatic. He said she told him she wished she'd known he was coming so that she could have had him backstage to meet her in person, but that sentiment apparently didn't last long.
"This was right after, like, all of my scandals started happening, so I was getting a bunch of really, really angry tweets from her fans that were really mad that she had followed me," he recalled. He says that within hours of getting online hate from Arianators, he started seeing tweets saying that Grande had unfollowed him. "So I checked and she did actually unfollow me, literally three hours after she followed me," he said.
Angela Weiss/Getty Images
The "scandals" in question were likely just one singular incident, at least up to that point (seeing as there are plenty more now): Charles posted an insensitive tweet about the Ebola crisis in Africa in February 2017, and his subsequent apology for the tweet wasn't great: He referred to Africa, which is a continent, as a country, further driving home his ignorance —ignorance that he'd acknowledged within the same apology post, saying he was going on a school trip to Africa to learn more about it. What's more, Charles was going to South Africa for his trip, The Cut reported, and South Africa — which is a country — had its last documented case of Ebola in 1996.
In any case, Charles said he messaged Grande to ask what he did wrong, and claims she replied that she "saw a lot of angry tweets" from her fans and "didn't want to disappoint them," so she unfollowed him. "I've always looked up to Ariana, and I think she's one of the most talented vocalists, like, of our generation. But it just really sucked that, like, I was literally getting bullied by her fans, and instead of, like, just ignoring it and, like, building a friendship, she literally listened to them and unfollowed, saying like, 'That's OK to do.'"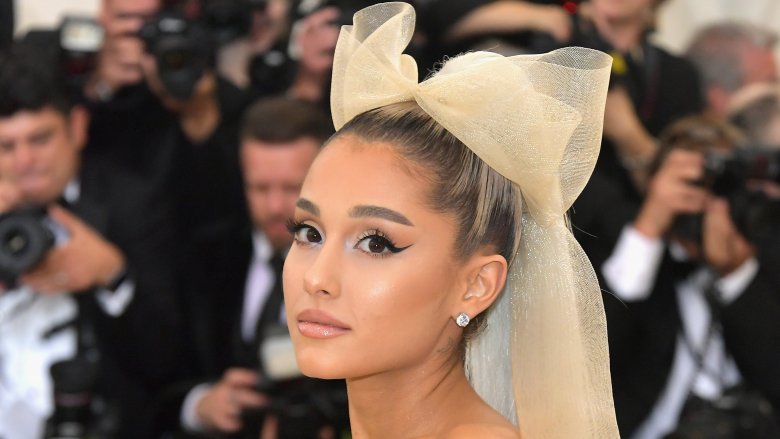 Neilson Barnard/Getty Images
The first-ever CoverGirl Cover Boy added that most celebrities he's met through work have been incredibly kind (including Noah Cyrus, who he described as "the best"), but admitted he doesn't have hard feelings against Grande and still admires her professionally following the "disappointing interaction" he had with her.
Grande's fans then lashed out at Charles on Twitter, Billboard reported, to which Charles responded, "Ariana Grande fans bully James Charles once again after James Charles answers a question in a video about a disappointing experience he had with her but followed the experience by saying he had no hard feelings and how much he loved her and her music." He later tweeted, "I've messaged Ariana on Instagram apologizing for speaking on the situation in my video but also explaining where I was coming from & why I said what I said. I made it clear in my video I still loved & respected her so if you choose to only hear the bad, that's on you. Let it be." Grande hasn't responded publicly to any of Charles' remarks.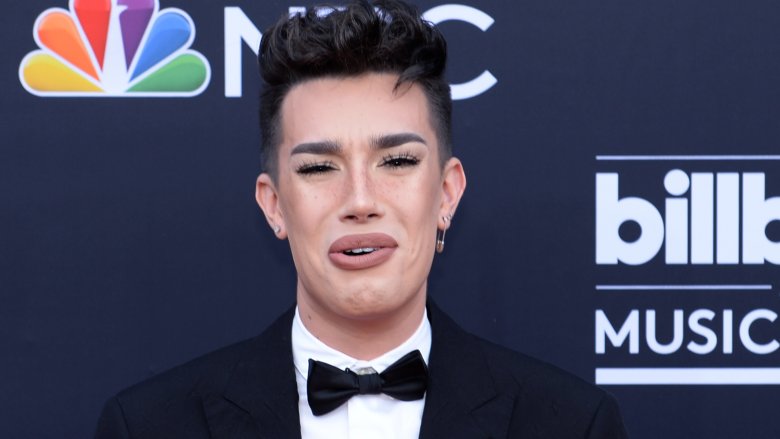 Bridget Bennett/Getty Images
While Grande's interaction with Charles doesn't necessarily sound rude per se, he's far from the only star who's taken issue with her alleged attitude. The Cab frontman Alexander DeLeon tweeted in 2011, "Hope none of my fans ever have the displeasure of meeting @ArianaGrande. Most stuck up, disrespectful person I've ever met in this industry." DeLeon didn't go into detail about whatever interaction he had with the pint-sized vocal powerhouse, but did reply to another user two years later that he had no reason to lie about Grande and that he was "obviously floored." He also replied to another, writing, "I stand by what I said. Sorry for being honest!" Other celebs including Kanye West, Bette Midler, and Chrissy Teigen have also expressed a distaste for the Boca Raton-bred diva.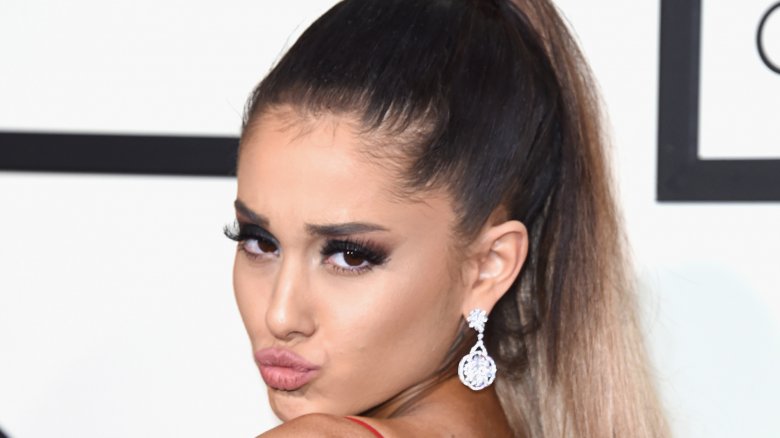 Jason Merritt/term/Getty Images
It's also worth noting that for a long time, Grande didn't have the best reputation when it came to interacting with fans or press. In 2014, the Daily News reported that Grande wished death upon her fans after an autograph session, and Giuliana Rancic called her out by name for her diva antics on red carpets, including demanding to only be photographed from her "good side." "I just felt like it's one thing if it's Mariah," Rancic said, adding, "Whatever it takes to get Mariah to do an interview. But when you're new on the block, when you're trying to earn your stripes, you're young, you just gotta do what you gotta do."