How Many Times Has Britney Spears Been Married?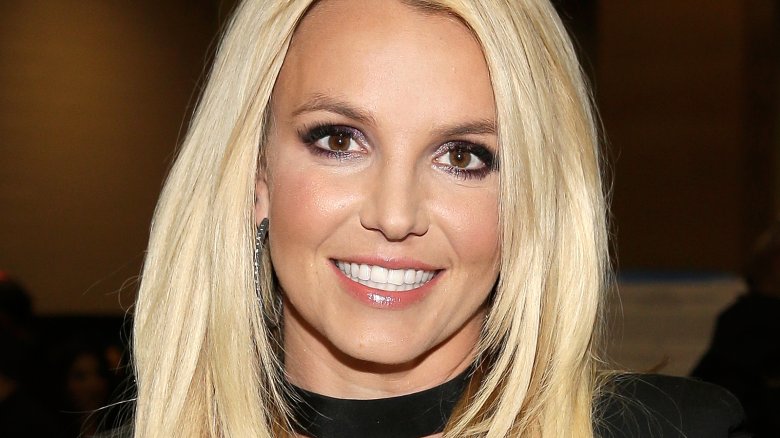 Isaac Brekken/Getty Images
There were few celebrities as famous as Britney Spears in the '90s. While she dominated the charts and cemented herself as a pop icon, her personal life was fuel for the tabloid machine wanting to know everything about the Louisiana native — especially her love life.
The "Oops...I Did It Again" hit maker had several high-profile relationships over the years, and her romance with Justin Timberlake was the Jelena of its time. However, despite international success and fame, Spears has, more often that not, been unlucky in love. Since her time in the public eye, Spears has endured two failed marriages.
In Jan. 2004, Spears married her childhood friend Jason Alexander (no, not the Seinfeld guy) in a Las Vegas wedding chapel. A mere 55 hour later, the marriage was annulled. "There is no marriage now," Spears' attorney, David Chesnoff, said at the time (per Today). "Jason agreed to this completely. They've made a wise decision. I know they care about each other. They are friends."
Speaking to ABC News in 2012, Alexander explained their decision to get married. And, as you might expect, it was completely spur of the moment. "There was an instance when [Britney and I] were hanging out," Alexander recalled. "She just came out and asked me. She was like, 'Well, let's get married.' And I was like, 'Sure. You know, let's do this.'"
Later in 2004, according to Rolling Stone, Britney Spears met Justin Timberlake's backup dancer Kevin Federline, and she began dating him to, as an anonymous friend of Spears put it, "throw it in Justin's face." The couple got hitched in October after dating for only three months. Spears filed for divorce in 2008 citing "irreconcilable differences." In their divorce settlement (via TMZ), Federline received custody of their two children and $20,000 a month in child support.
With that track record, we don't blame Britney for not walking down the aisle since then. Now for the good news. At the time of this writing, Spears is enjoying an almost four-year relationship with her boyfriend, Sam Asghari. "Britney swore she was done with relationships, but then Sam came along," a source told Us Weekly. "She's very happy in her relationship. She has a consistent routine and she's doing what she does best. Life is good for Britney."