Inside Maisie Williams And Reuben Selby's Relationship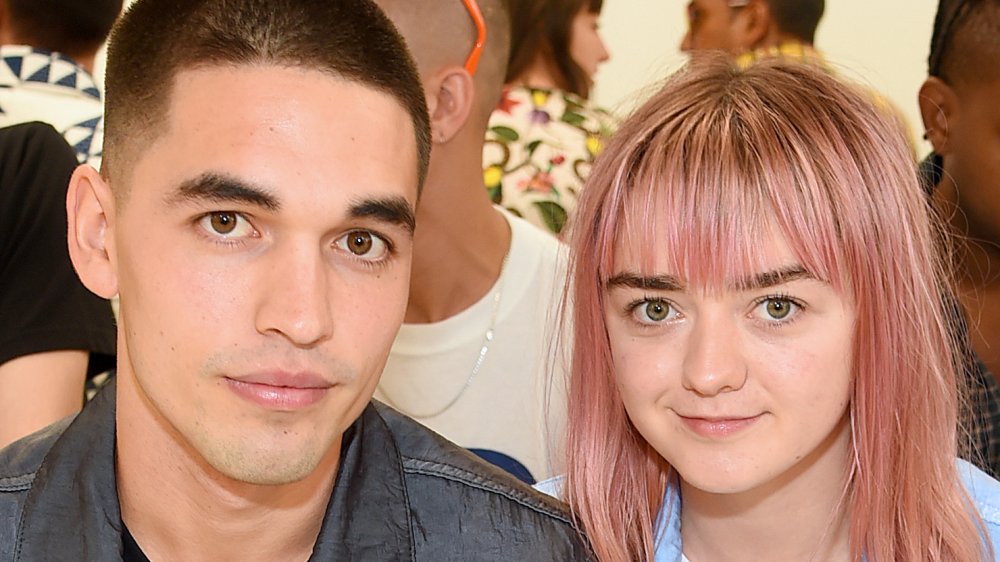 Jamie Mccarthy/Getty Images
HBO's hit series Game of Thrones might be over, but if you think that means the obsession with the show's cast is also over — you know nothing, Jon Snow. Whether it's friendships between cast members or a glimpse into the stars' romances, we can't seem to get enough of digging into the personal lives of the Game of Thrones actors we love. 
During the show's final season, sparks flew between Arya Stark and Gendry Baratheon — it was a relationship even Saturday Night Live alum Leslie Jones shipped. However, it turns out that when the cameras stopped rolling and Arya-actress Maisie Williams stepped out of Arya's wardrobe, she went home to a romance of her own. The 22-year-old was first linked to boyfriend Reuben Selby in February 2019, when they were spotted holding hands in New York. The couple has kept their relationship super hush-hush over the past few months. Neither have publicly addressed their relationship aside from a sly remark from Williams earlier this year when she revealed her boyfriend wasn't as impressed as the rest of us with Arya's killer final season. 
While some of her Game of Thrones co-stars have had no problem going public with their relationships (we're looking at you Sophie Turner), Williams has kept her relationship a little bit more under wraps. So who is Maisie Williams' mystery man?
He's got an eye for fashion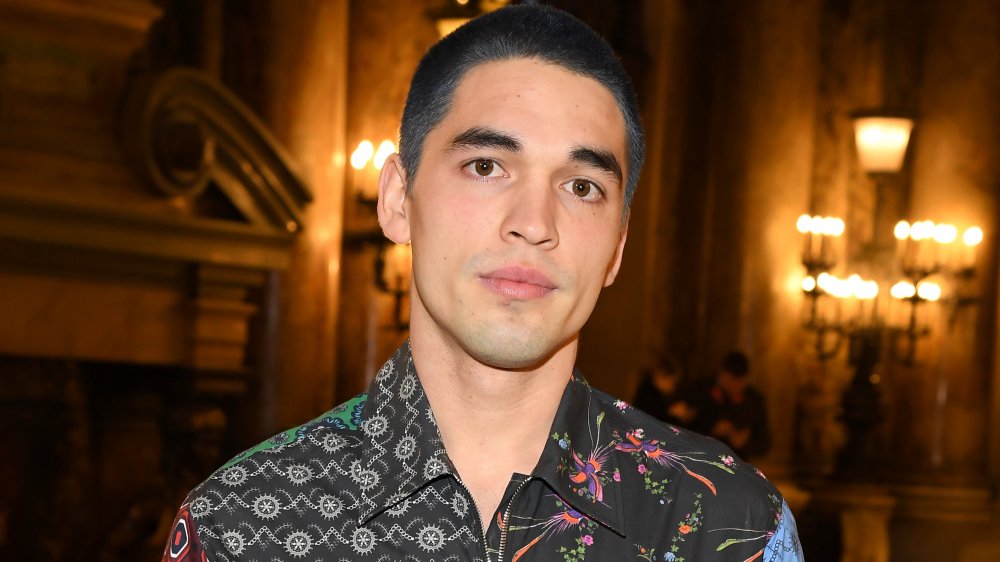 Pascal Le Segretain/Getty Images
According to his Instagram, Reuben Selby is the founder of Contact Agency, a modeling agency that seems to pride itself on inclusion and diversity while striving to "modernise the way we approach model management." In 2018, the same year he launched his agency, Selby spoke with Dazed about his background and why it was important to him to kickstart the creative endeavor. "I take pictures myself as well, so I was always doing a similar thing and tried to find interesting subjects, he said. "I've gone down a bit more of a fashion route, because I've worked with designers casting for shows and for magazine editorials and my own editorials too. I've assisted a lot of fashion photographers, stylists, and casting directors -– I just tried to get as much knowledge of the industry as possible." 
His goal to immerse himself in the fashion industry seems to be going pretty well. Selby was spotted out and about with Maisie Williams over the course of Fashion Month at Paris Fashion Week, London Fashion Week and New York Fashion Week. It's possible that all those fashion shows left the 22-year-old entrepreneur inspired, seeing as he then tried his hand at fashion design with Williams as his test subject. The actress showed up on the Emmys 2019 red carpet rocking a custom look by designer JW Anderson and Selby. 
"I've always wanted the perfect custom red carpet dress — something that I feel really confident and comfortable in," Williams explained. "I asked Ruben if he would design something with me in mind; my height, my shape, my likes and insecurities."
Considering that some boyfriends can't even provide semi-accurate outfit feedback, Williams has definitely found herself a keeper! 
They definitely mixed business and pleasure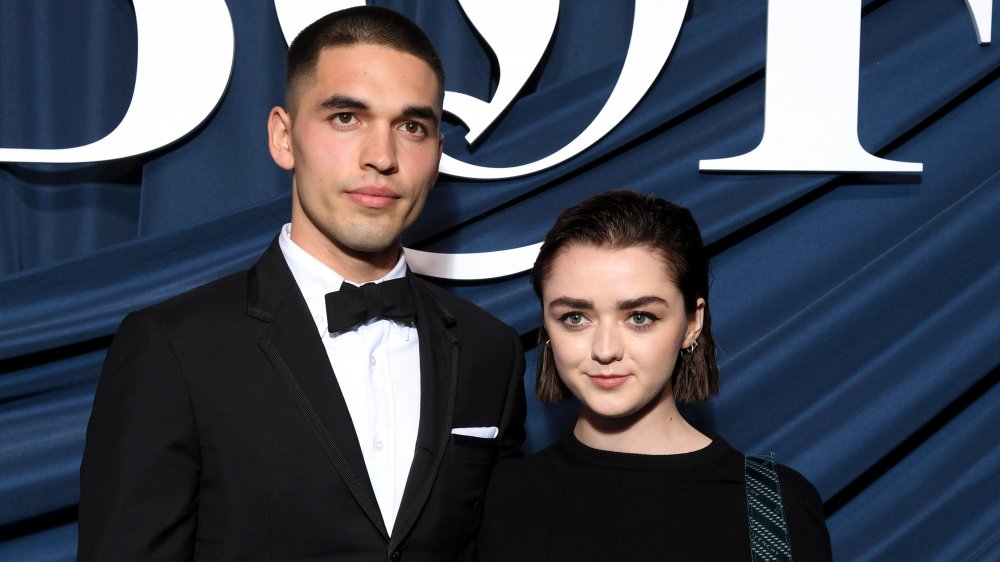 Pascal Le Segretain/Getty Images
Right before the two were first linked together, Reuben Selby was brought on as the Communications Director in January 2018 for Maisie Williams' app, Daisie, according to his LinkedIn. The app involves talent discovery, which is right up Selby's alley. His LinkedIn account shows that he remained in the role until July 2019. Since Selby showed up at Sophie Turner and Joe Jonas' wedding as Williams' plus one in June 2019, it's pretty safe to say that the two probably weren't completely separating their relationship from business endeavors.
Williams' love life isn't the only part of her life that the 22-year-old chooses to keep private. Learn more about the untold truth of the Game of Thrones alum.