The Truth About Demi Moore's Real Life Ghost Experience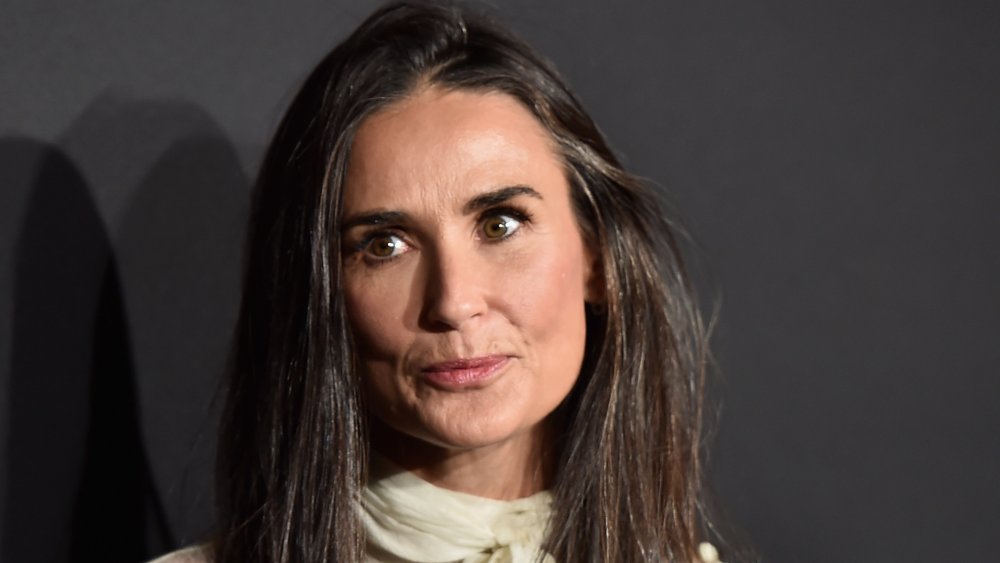 Alberto E. Rodriguez/Getty Images
Art almost imitated life in a truly terrifying way for Demi Moore. The actress revealed that when she suffered a drug overdose at a party she hosted in 2012, she "saw the light" like her character from Ghost, Molly. In her memoir, Inside Out (via Radar Online), Moore says she took a hit of synthetic marijuana after inhaling nitrous oxide. Moore suffered a seizure and overdosed in front of her own daughter, Rumer Willis, who attended the party. Moore's friends called 911 and the actress was hospitalized.
That overdose is what it took for her to get clean after spiraling into drug use and alcoholism following her miscarriage and split from ex-husband Ashton Kutcher, who she also accused of cheating on her more than once during their marriage. After the incident, she became estranged from Rumer, as well as her other two daughters, Tallulah and Scout, and ex-husband Bruce Willis.
Moore opened up further about her overdose on Good Morning America in late September 2019. "Everyone else was witnessing my body flailing. My daughter [was] terrified that she was gonna see me die right in front of her, the G.I. Jane star confessed. "And within me, I was in a place that was thinking, 'Wow, how did I get in here? Isn't this interesting?'" "And then my very next thought was, 'Oh, I wonder if I can get out."
Demi Moore's experience inspired her to recover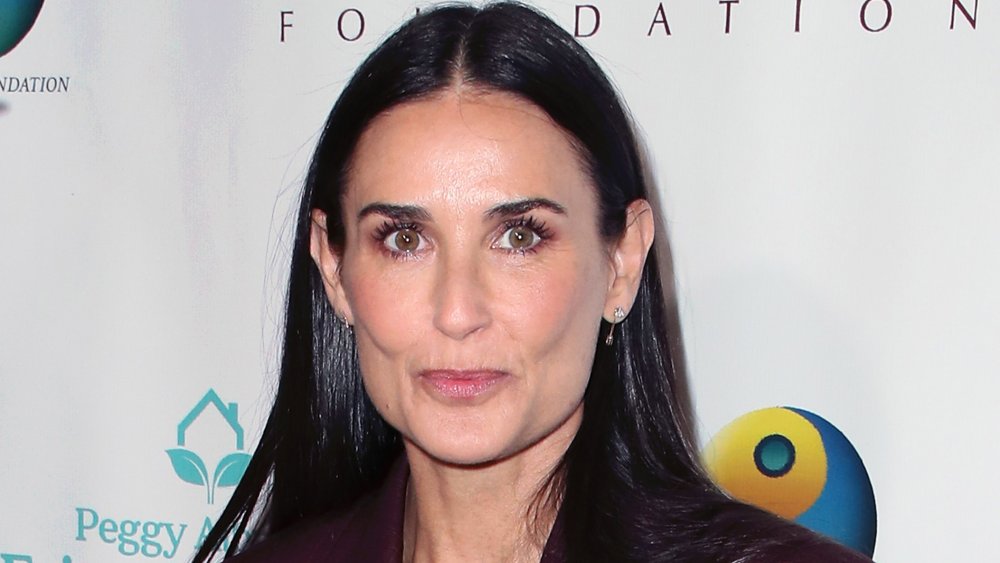 David Livingston/Getty Images
"And all of a sudden I was back in my body. It was a moment that I was somehow being given a choice," Demi Moore recalled of coming back from her overdose. "Something had to give. When you come up to those places, you either go in or out."
The experience may have been a form of terrifying deja vu for Moore and Willis, as Moore saved her mother's own life from a drug overdose when she was just 15 years old. "I remember [...] using my fingers, the small fingers of a child, to dig the pills my mother had tried to swallow out of her mouth while my father held it open and told me what to do," Moore told Harper's Bazaar in 2019. "Something very deep inside me shifted then, and it never shifted back. My childhood was over."
Thankfully, Moore is now in recovery and thriving ... and a best selling author. Check out more of Moore's heartbreaking confessions here.