The Real Reason Rebel Wilson Refuses To Do A Nude Scene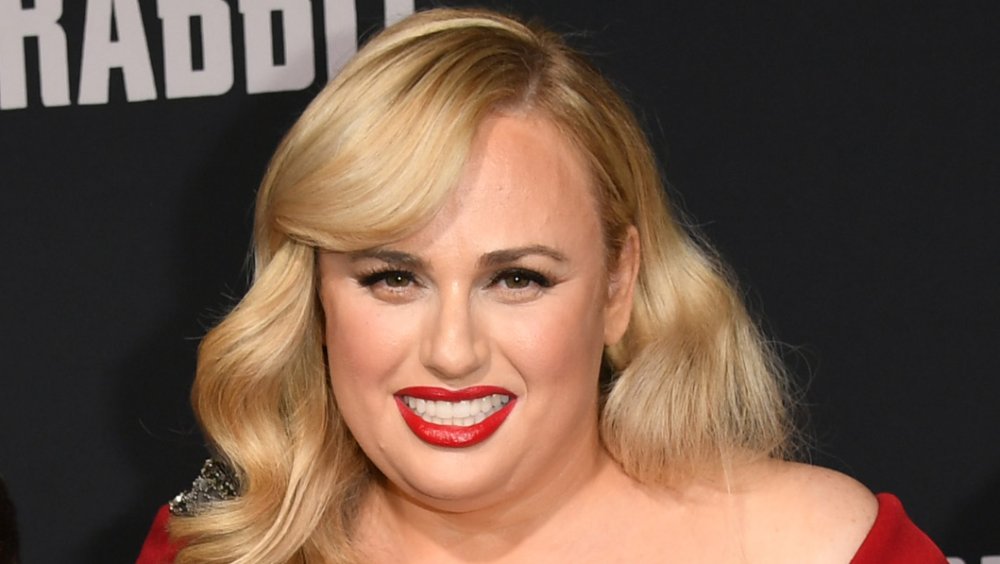 Kevin Winter/Getty Images
Rebel Wilson will do almost anything for a laugh—except get naked. The Australian actress has a pretty firm "no nudity" policy, especially when it comes to comedic films, which are her bread and butter. In 2016, Wilson chatted to Marie Claire about her work in The Brothers Grimsby with Sacha Baron Cohen 
"They wanted full-frontal nudity. We write in the contract, specifically, 'No nudity.' They got in another girl —his larger burlesque dancer from South Africa—to be a nude double. And they got her to do all this stuff," she recalled. "Sacha would go, 'See, she looks good.' I'm like, 'I'm not doing it. I don't care what you say.'"
Part of Wilson's reluctance may stem from her overwhelming shyness, which the Isn't It Romantic star told the magazine is almost tantamount to "a social disorder." However, it seems like much of it comes from a distrust of the crews behind the cameras of most comedies. "You want to know that the people [behind the camera] have a certain sensibility and decency," she griped. "And a lot of times in comedy they're not those people."
It wasn't just one movie where it was an issue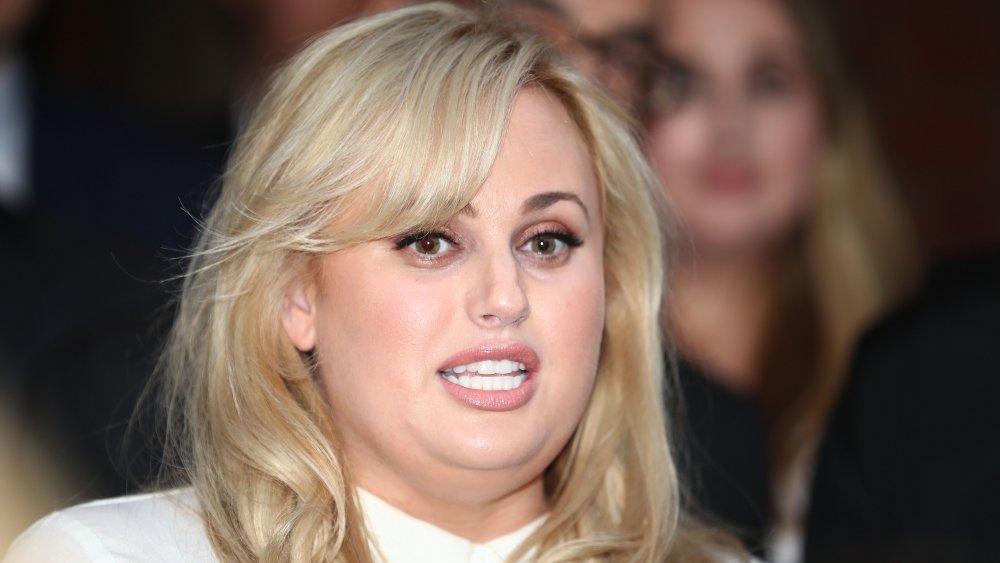 Scott Barbour/Getty Images
Wilson's no-nudity clause extended to Pitch Perfect 2, which opens with Wilson's character suspended in air with a ripped leotard, exposing her rear end. That really was her, she says, but with some movie magic worked into the filming. "I trained really hard [for that scene]," she told Time Out in 2015. "I had to, because there are no stunt girls my size. It was either me or a completely new start to the film. I chose to suffer for the sake of comedy. It was pretty scary. I am afraid of heights, but I just sucked it up. And I had Spanx on—with a butt crack drawn on. No one really saw my butt."
What's something Wilson hates more than onscreen nudity? The Kardashians, apparently. Get the lowdown on her one-sided beef with the first family of reality TV.