Inside Alyson Hannigan And Alexis Denisof's Relationship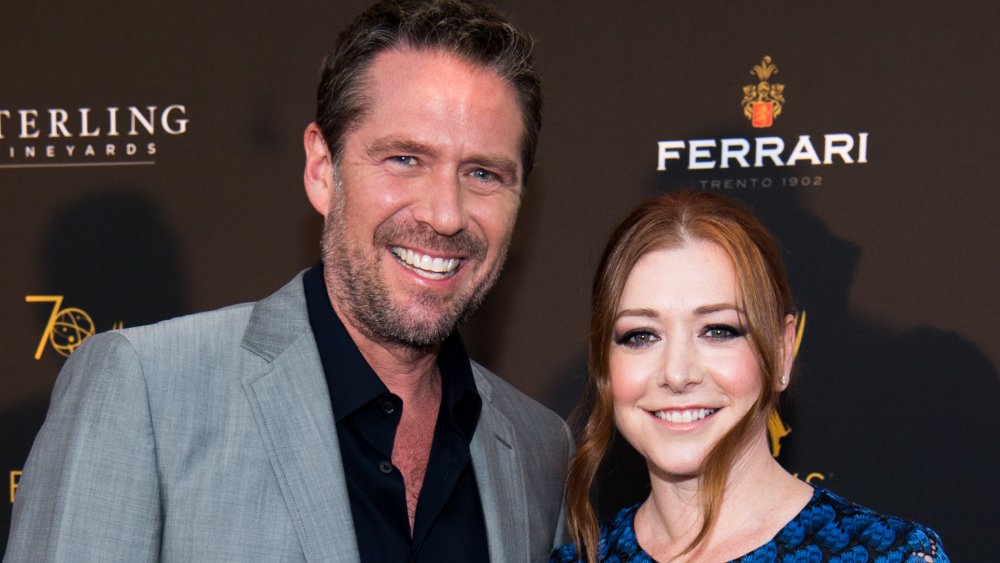 Emma Mcintyre/Getty Images
Wesley and Willow may have never shared an on-screen romance on Buffy the Vampire Slayer, but Alexis Denisof and Alyson Hannigan who played the characters have been together for more than 15 years. While the chemistry between the two was undeniable even during their Buffy days, their bond only grew stronger as they continued to work together — co-starring on episodes of Angel and How I Met Your Mother. Hannigan revealed to E! News that Denisof was initially reluctant to date a co-star, "I was trying to pursue him, but he said he didn't want to date somebody he was working with. But we developed a great friendship." It was a great friendship that turned into something more, seeing as the two started dating two years after they initially met. 
The pair made it official when they tied the knot in 2003 in a ridiculously fun, three-day soiree at an exclusive resort near Palm Springs where they had gone on one of their first trips together. The festivities included a photo booth, choreographed dance routines and a trampoline. Their first dance as a married couple was a nod to the show that started it all. They danced to a medley of "Over the Rainbow" and "No Tengo Dinero" by Los Umbrellos, E! News reports. The significance? "No Tengo Dinero" is the same song Hannigan and Denisof's characters first danced to on the show — how cute is that? 
Now, 16 years and two children later, Denisof and Hannigan remain one of Hollywood's unbreakable power couples. So what's the secret to their long-lasting love? 
Alyson Hannigan and Alexis Denisof have a close-knit family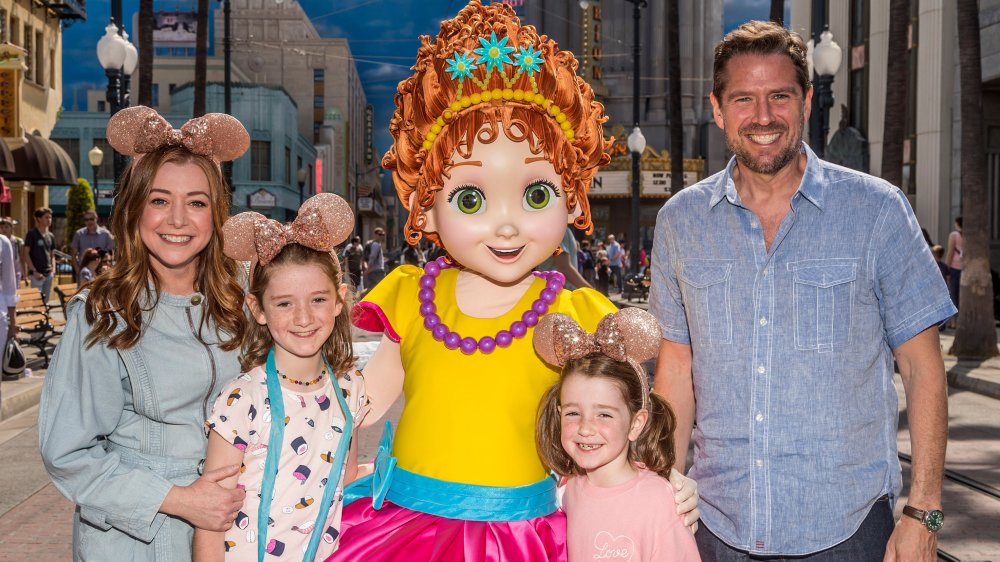 Handout/Getty Images
With two small daughters, Satyana and Keeva, who, at the time of this writing are 10 and 7, respectively, it's no wonder that Alyson Hannigan and Alexis Denisof are still kids at heart. Both girls were born at home, with Hannigan eschewing a hospital visit for a midwife. She dished to Yahoo News! that she had asked Satyana if she wanted to watch Keeva being born. However, the then three-year-old declined in favor of playing with her Barbies. 
Hannigan believes that the birth of their second daughter not only helped them to become better parents, but also better partners."There's such a huge learning curve, especially with the first baby," the actress told the media outlet. "Everything seems like, 'If I don't change this diaper correctly, she won't go to college.' My advice is, know that the time does go by fast...it's a huge roller coaster, it's the hardest thing and most rewarding thing. Bear with it and communicate. Our second child was 2 by the time Alexis and I figured out how to be a couple and parents."
Alyson Hannigan and Alexis Denisof keep the romance alive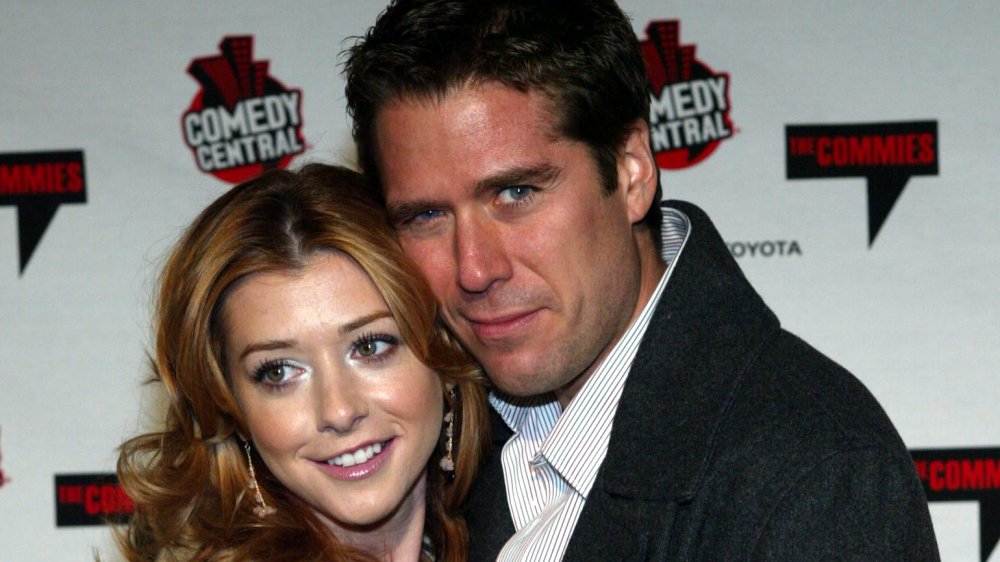 Frederick M. Brown/Getty Images
Alyson Hannigan and Alexis Denisof may have a busy life balancing two kids and two successful Hollywood careers, but that doesn't stop them from keeping their romance alive. In October 2013, the couple marked a decade of marriage by renewing their vows. On July 28, 2013, Hannigan took to Twitter to share the events that led to the vow renewals in the first place, "My hubby @AlexisDenisof surprised me with the most romantic day of my life yesterday! Which included another proposal & ring! I said YES!" She later added that she was also excited to have her kids be a part of the ceremony this time. According to Daily Mail, the couple and their daughters enjoyed an intimate, sunset ceremony in Hawaii. Satyana played a pretty big role in the vow renewal not only acting as Hannigan's flower girl, but also her maid of honor. 
While Hannigan and Denisof's marriage is clearly going strong, these celeb marriages are secretly on the rocks.