The Truth About Alyson Hannigan's Husband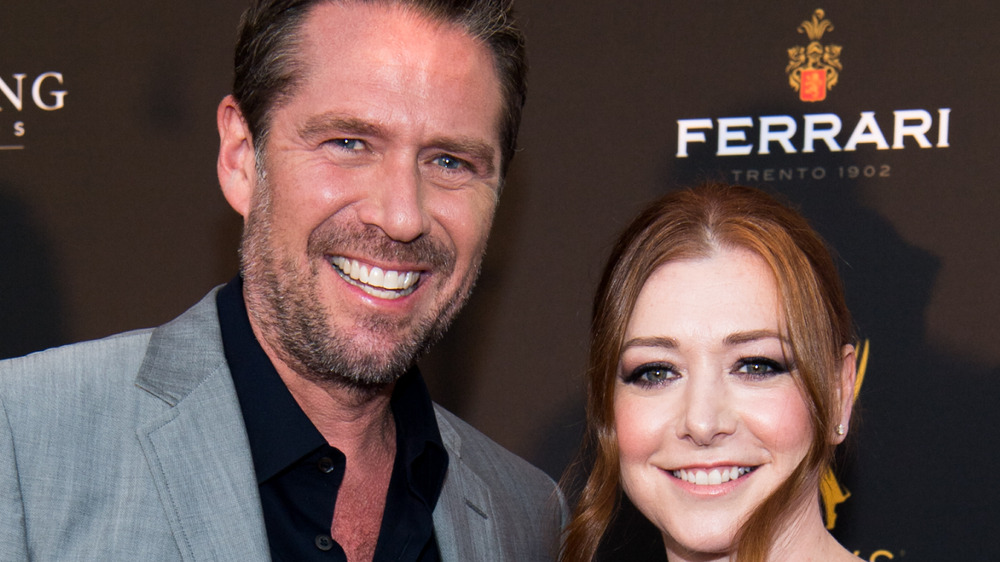 Emma Mcintyre/Getty Images
Alyson Hannigan's real-life love story proves worthy of its own sitcom! The How I Met Your Mother star actually met her husband on set, and found a rare Hollywood romance that is still going strong. 
Way back in 1998, hit series Buffy the Vampire Slayer was in its third season. Series regular Hannigan was dating someone else, but immediately felt sparks with guest star Alexis Denisof. Despite them only overlapping on Buffy for one season, Hannigan was smitten. "I was trying to pursue him, but he said he didn't want to date somebody he was working with. But we developed a great friendship," Hannigan told The Sun in 2012 (via The Things). "When my new relationship ran its course, the whole thing suddenly changed and Alex and I started to really care about each other. It was two years before we started seeing each other and that was back in 1999." 
So what is Hannigan's relationship like today? Keep scrolling to find out!
Alexis Denisof is a sci-fi actor at heart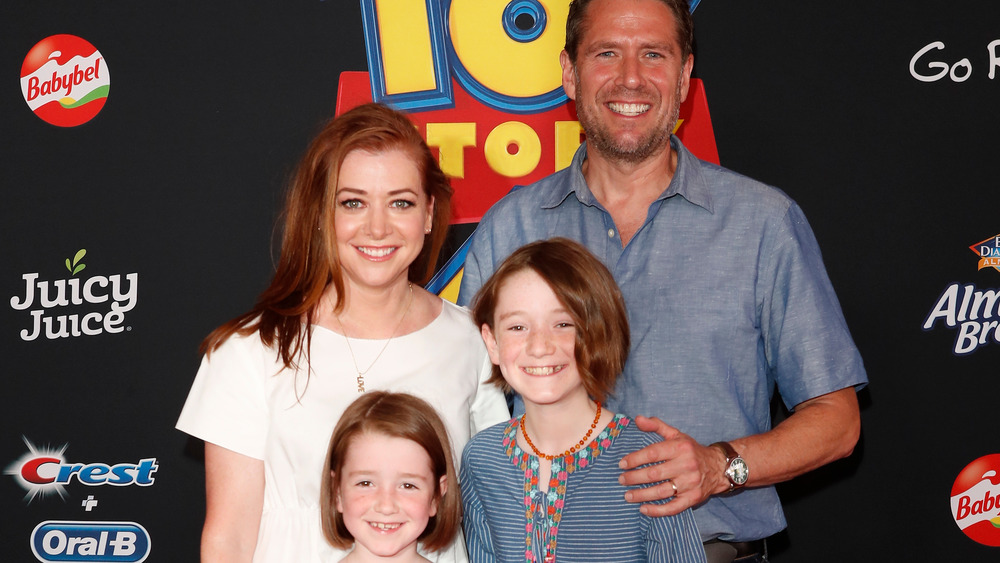 Shutterstock
We can all thank Buffy the Vampire Slayer for Alyson Hannigan and Alexis Denisof's strong marriage! The couple tied the knot in 2003 per Us Weekly, and after welcoming two daughters together, decided to renew their vows on their 10-year wedding anniversary in 2013. Kids Satyana (born 2009) and Keeva (born 2012) were central to the ceremony, according to The Things. 
Despite Hannigan and Denisof's respective filming schedules, the actors make their marriage work. "We love being together and it just feels like a part of my heart is gone when he's gone," Hannigan told Us Weekly in 2020. Maybe that's why the duo opt to work together frequently! The couple have starred opposite one another in Love, Wedding, Marriage and How I Met Your Mother, in addition to Buffy where they first met. 
As for Denisof's resume? The actor first came onto the Hollywood scene in 1989, and led Buffy spinoff series Angel for five years until 2004 per IMDb. Denisof appeared in The Avengers and Guardians of the Galaxy, while returning to his sci-fi TV roots in The Chilling Adventures of Sabrina, Grimm, and Legacies. Denisof's love of the supernatural was inspired by Buffy. "[It] has brought so many surprising incarnations [...] especially since I was only contracted for two episodes. It's just been a wonderful gift that keeps getting opened, over and over," Denisof told Collider. No doubt he's grateful to Buffy every day for meeting wife Hannigan!