How Bullying Completely Changed Jacob Sartorius' Life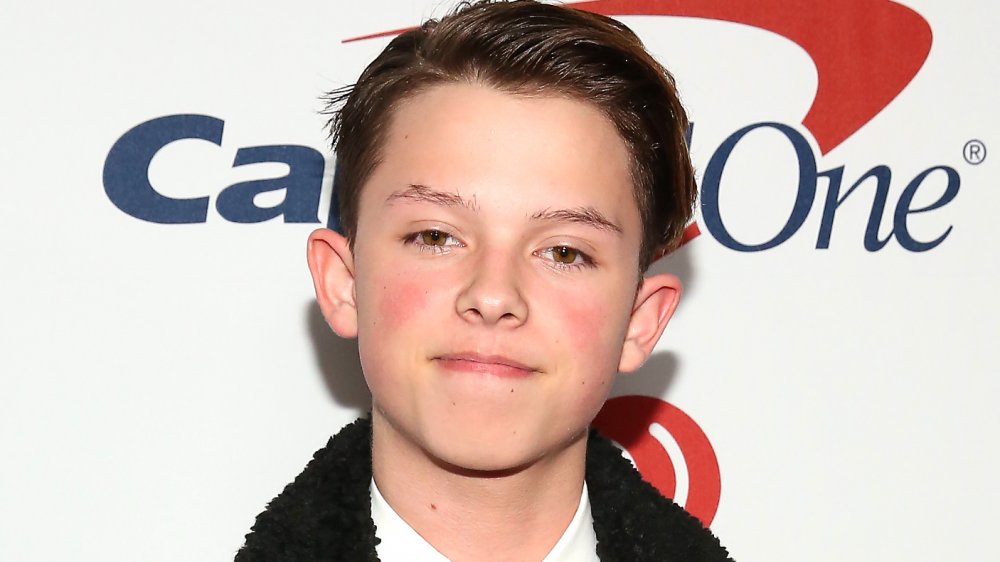 Monica Schipper/Getty Images
With millions of adoring fans and millions of dollars in the bank, social media sensation Jacob Sartorius (real name Rolf Jacob Sartorius) is living the good life these days. However, the road to fame wasn't a smooth one. Before making it big, Sartorius was bullied a lot in school. In July 2016, the teen took to Twitter to open up about just how bad it got for him.
"I tried 3 different schools last school year and still got verbally attacked, pushed, and teased for things as small as my ears...". In an interview with Billboard, Sartorius revealed that he was also bullied for participating in musicals. He told the outlet that apps like Musical.ly helped him block out the bullies and gain confidence in himself. "Before Musical.ly, I wasn't the most outgoing," Sartorius said. "The app helped me goof off. It's like no one is watching besides the camera."
However, before Sartorius was using Musical.y to "goof off," he used another app as a platform to take a stand against the bullying he had faced for most of his life. In 2014, Sartorius made a post about his experiences that would change his life forever. 
Jacob Sartorius got his start taking a stand against bullies
Nicholas Hunt/Getty Images
On Aug. 17, 2014, Jacob Sartorius posted his very first Vine, which touched on the subject of bullying. He even captioned the post, "Revine if you are against bullying." The message went viral, amassing more than eight million loops. In an interview for AOL's Build Series, Sartorius revealed that he never thought it would gain as much traction that it did. "For me, I just wanted to spread that message," he said. "I thought it was really important to me. I wasn't trying to get likes." Ironically, it was that Vine that put Sartorius on the map and paved the way for the Internet fame he's achieved thus far. 
However, despite his fame, Sartorius hasn't let the issue of bullying fall by the wayside — he's used his platform for good. In 2018, the 17-year-old teamed up with Be Strong as a face of their anti-bullying campaign. Sartorius also appeared in a bullying prevention commercial for the Ad Council as well as a PSA for ATTN:. 
And Sartorius isn't the only celeb to take a stand against bullies, either. For some celebs, the harassment truly begins after they get famous. Stars like Selena Gomez opened up about being bullied online, and Star Wars star Kelly Marie Tran was bullied into leaving social media entirely, proving that this is an issue that needs as much attention as it can get.
If you were shocked to learn that Sartorius was bullied, you'll never guess what else may not know about the social media ingenue.