The Bachelor Promo Teases Peter Weber And Hannah Brown's Revived Romance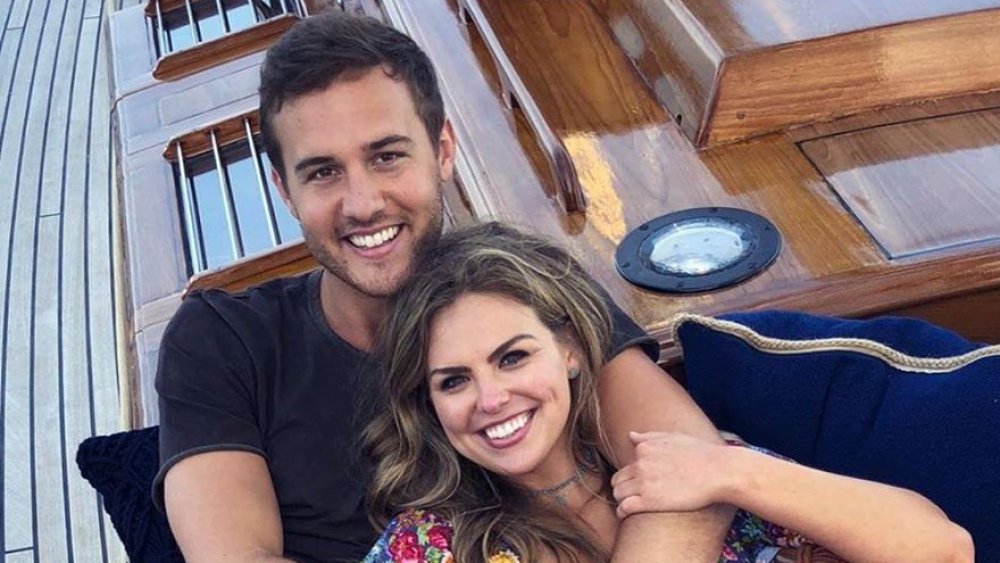 ABC
Peter Weber is ready to find love. However, according to the new promo for his season of The Bachelor, in addition to dealing with his fair share of drama, he also has to navigate a revived romance with former Bachelorette Hannah Brown.
Weber and Brown first connected during her season of the reality show and while the two obviously felt strongly about each other, Weber left without getting a chance to propose. Their past, however, is apparently still lingering seeing as how their infamous windmill fantasy suite night was referenced in an earlier promo. Additionally, Brown, who admitted that she was struggling following her own season, apparently returns to reunite with Weber now that he's the Bachelor.
"I know there's still something there and I would do anything for it," Brown says in the new promo. In turn, Weber can be heard exploring the possibility of something happening between them (again) and even hints at bringing her back to the mansion to join his season of the show, asking his ex, "What would you say if I asked you to come be a part of the house?"
While we don't know how Brown responded to that particular query, we do know that Weber does find himself in another sticky situation when it comes to the many women he's dating all at once.
Peter Weber makes a steamy confession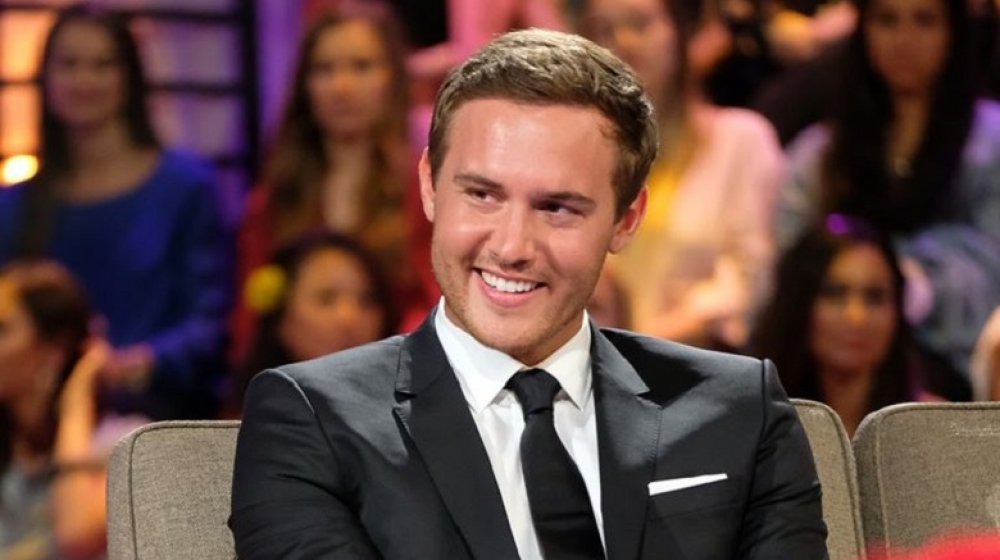 ABC
After Peter Weber hooked up with Hannah Brown (four times!) during her season of The Bachelorette — a bombshell she dropped following the finale — it became clear that he was willing to get, er, physical with someone while filming a reality show. And according to the newest promo for The Bachelor, nothing has changed. However, his frisky ways have resulted in a rather steamy and perhaps scandalous confession.
During the promo, we hear the show's host, Chris Harrison, explain, "You need to make this right." That's followed by Weber telling someone who we can't see, "I have been intimate. I can't lie about that."
We're also given glimpses of Weber getting up close and personal with the women who will be vying for his heart when the latest season premieres on Monday, January 6, 2019, at 8 p.m. on ABC. Get ready for makeout sessions on a bed, on a rock ledge, against a glass door, and, of course, in dreamy paradise-like locations. To be fair, it's not all snuggling and smooching. One woman also issues a warning, saying, "The claws are definitely coming out." Yikes! Be careful, Peter!