The Real Reason Dannii Minogue Almost Quit Show Business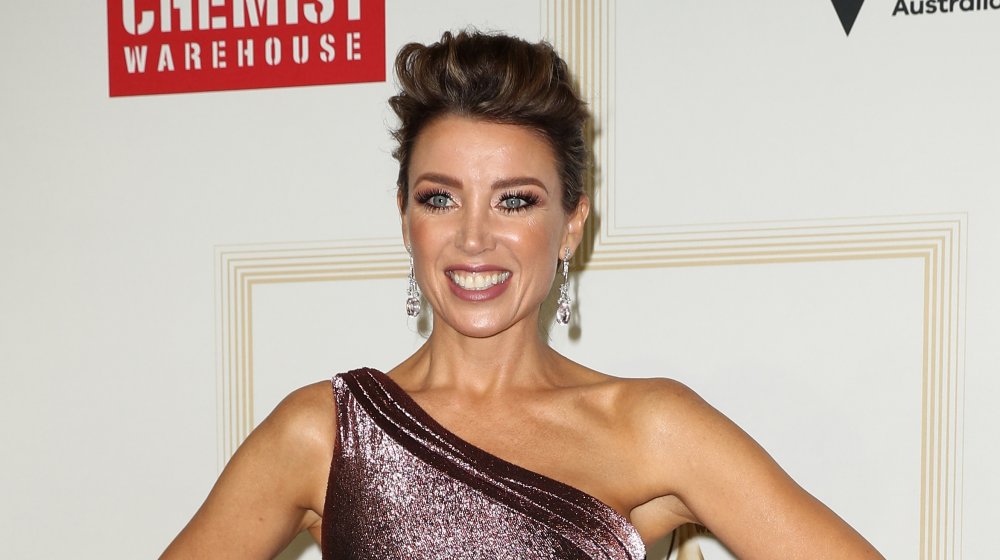 Ryan Pierse/Getty Images
Reality television competitions can either make or break a contestant's career and, apparently, the same goes for the pros who appear on the shows. While one former X Factor judge killed her career on live TV, the show was also nearly responsible for making Dannii Minogue, the younger sister of Kylie Minogue, quit show business. In particular, it was the singer's nasty feud with fellow judge Sharon Osbourne, the matriarch of the (in)famous Osbourne family.
Minogue joined the reality TV competition in 2007, and the friction between the singer and Osbourne was obvious throughout the four seasons that Minogue stayed with the show. Osbourne isn't known for holding back her opinions. Case in point? She's unabashedly called out Kim Kardashian for "being a ho" and slammed her unfaithful husband, Ozzy Osbourne. Therefore, it's not a huge shock that Osbourne made it "very clear" to Minogue that she didn't care for her at all. In October 2019, the performer opened up to the RadioTimes about why it was difficult to deal with the tension between her and Osbourne. "If you're a kid, maybe you can decide not to play with those kids, but as an adult in a work situation, it's a lot harder."
Minogue continued, "There wasn't anything I could do about it, and it really got to a point where I was just happy to bow out, and not be part of entertainment anymore, because it was really crushing me and I felt it was just too much." Luckily, she didn't quit, she merely moved on.
Dannii Minogue opened up about a possible return to X Factor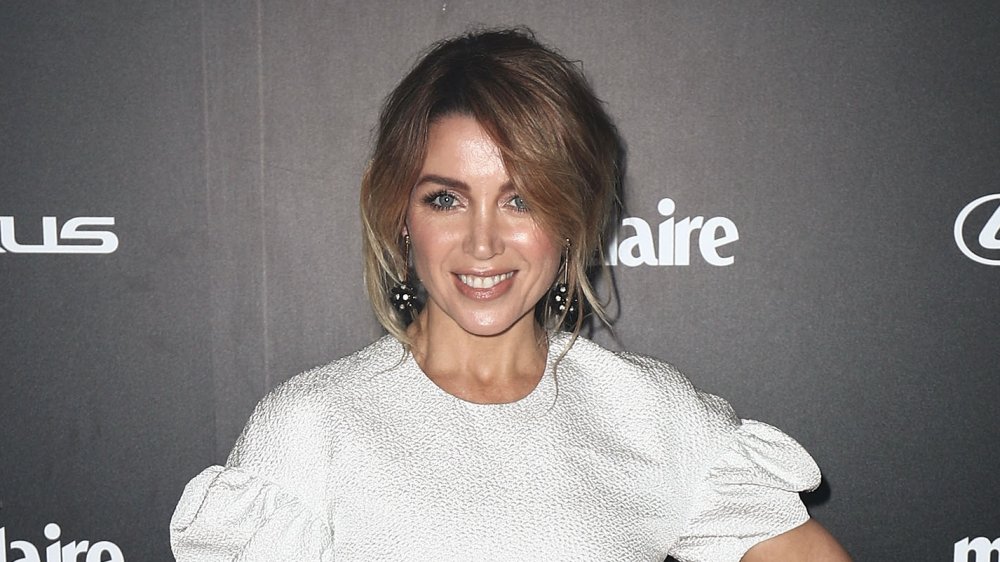 Brendon Thorne/Getty Images
The brutal situation with Sharon Osbourne that sparked Dannii Minogue's need to leave the X Factor may have been unfortunate, but the singer explained to the RadioTimes that her decision was necessary for her mental health. "I do think there's also a time where you put your hands up and say 'this is too much' — anxiety, depression, stress — everyone has to put their hands up when it really is too much for them," she explained. That's perhaps one of the reasons why Minogue is not likely to return to X Factor any time soon. 
Although Minogue is apparently asked often if she'd ever hop back into the judge's seat, she admitted, "[It's] not been in my head." She also revealed that she's "never had a call" from the producers of the show to inquire about a return.
Despite the fact that an X Factor return doesn't seem to be in the cards, Minogue hasn't left reality TV competition shows behind completely. She's popped up on Australia's Got Talent and Let It Shine, and, at the time of this writing, she's also a judge on The Masked Singer Australia. So while she may have left the X Factor, she's never really stepped away from the reality TV world completely — surely to the delight of her fans down under.