This Is Why Bachelorette Alum Hannah Brown Relates To Meghan Markle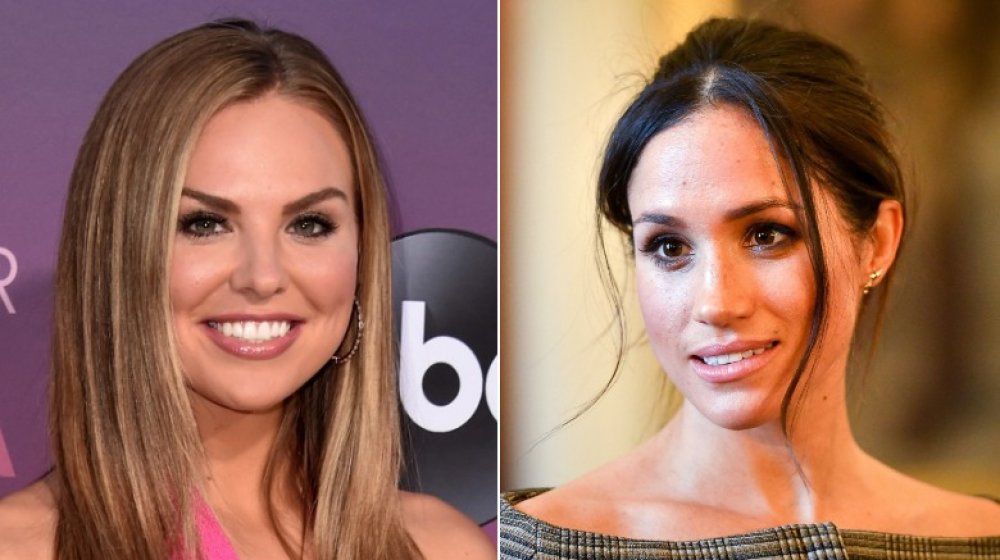 Alberto E. Rodriguez, Wpa Pool/Getty Images
Hannah Brown has been honest about her struggles following The Bachelorette. It's not easy to live out your romantic life in public, especially when it involves a "disrespectful" love-triangle with model Gigi Hadid, a heaping helping of Instagram drama with former flame Tyler Cameron, and a possible revived romance with Bachelor Peter Weber. In gossip circles, this reality star's love life is always on the menu, which may be why Brown identifies with another woman whose every move faces intense levels of scrutiny — American actress-turned British royal Meghan Markle.
In October 2019, Markle — a new royal, a newlywed, and a new mother — was asked during an ITV documentary about the pressure she's under. The duchess thanked the interviewer for inquiring about how she's doing, revealing that "not many people have asked if [she's] okay."
Brown says she can relate. "I'm not a royal or anything, but I kind of understood [what Markle said], because when people watch you ... and think that they know you, but don't really ask how you are, it feels really good when somebody does and that you're able to have that conversation," she said during ABC's The Year: 2019 (via E! News). "It's okay to have human emotion and to express that,'" Brown added. "It doesn't mean [you're] ungrateful, it's just being a real human and saying that sometimes life's hard." 
In fact, it's those hard moments that have made Brown more careful when it comes to sharing her life with the world.
Hannah Brown wishes she had 'protected' her heart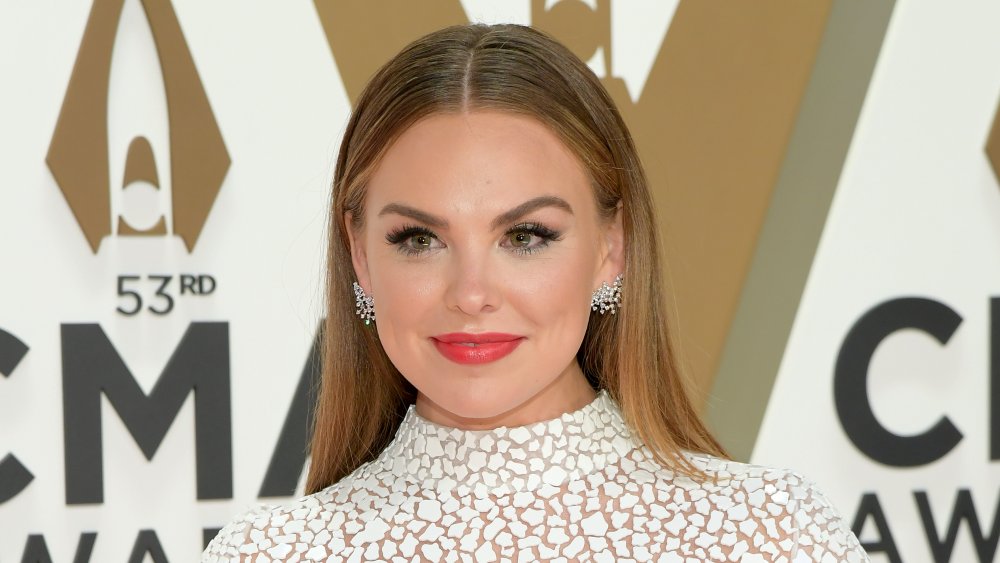 Jason Kempin/Getty Images
Hannah Brown may have opened up her love life to millions of viewers when she put her heart on the line during The Bachelorette, but that fame and fortune came at a cost. 
"I feel like a lot of people that have been in similar situations as I have, reality TV stars, you can make a packaged version of yourself if you want to. I just don't work that way," Brown explained during ABC's The Year: 2019. "When I started this whole journey that this year has been, I realized very quickly it's either all or nothing with me," she said. "I chose all, and sometimes I'm like, 'Gosh dang it, why are you like that?' But then I have moments where people come up to me and they're like, 'Oh my God, I feel like I know you, you're my friend!'"
Brown's heart-on-her-sleeve approach has also made her life "difficult at times." She admitted, "Sometimes I wish I would have protected my heart a little bit more." Even so, she said "being able to have that human connection is so worth it and I'm really proud of that." 
We're willing to bet her fans appreciate that connection too, and so will her future prince charming.