Who Is Harry Styles Dating Right Now?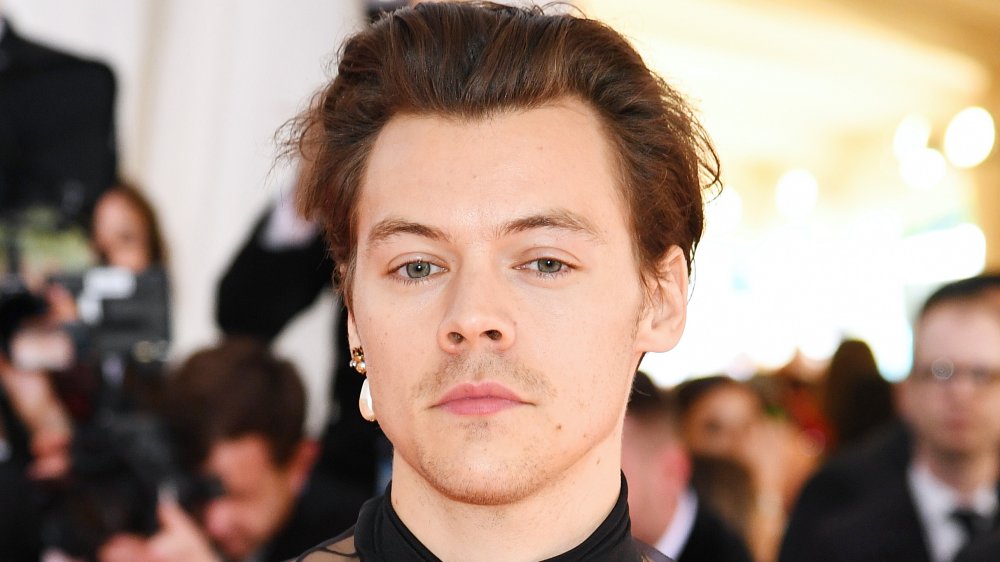 Dimitrios Kambouris/Getty Images
Former One Direction member Harry Styles is a heartthrob with dozens of hit love songs under his belt, so it's not surprising that he also has a long history of real-life romance. Over the years, Styles has been linked to several celebrity women, from Kendall Jenner to Taylor Swift.
Styles just released his latest album, "Fine Line," on Dec. 13, 2019. And the album may have referenced at least two of his alleged boos. The release date was on Taylor Swift's birthday, and many fans think the song "Falling " is about Styles' recent ex, Victoria's Secret model Camille Rowe. Plus, there's a literal voice note from Rowe on the track "Cherry."
The British pop star is now gearing up to tour the new album in April 2020. Things with Rowe have been over since 2018, so is he seeing anyone new at the moment? The 26-year-old singer answered this burning question during a December 2019 appearance on The Ellen DeGeneres Show, and his answer was brief yet straight to the point.
Harry Styles revealed his relationship status to Ellen DeGeneres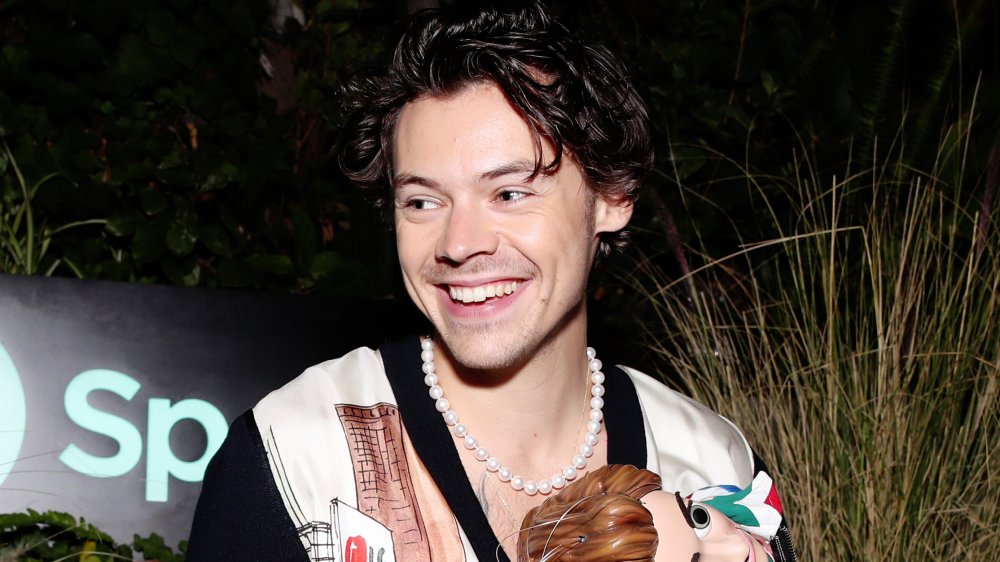 Rich Fury/Getty Images
Ellen DeGeneres did not hold back at all when she interviewed Harry Styles on her show in December 2019 . Thanks to her frank questions, fans now know Styles' relationship status for sure.
During the segment Burning Questions, DeGeneres asked Styles: "Are you dating anyone?" He replied "no" before immediately hitting the buzzer for the next question. So there you have it, folks — not only does Harry not have a girlfriend, but he's not dating anyone, period.
While the question didn't seem to phase Styles at all, he did get flustered by another relationship-related question from DeGeneres. During the regular sit-down portion of the interview, DeGeneres asked about Styles' friendship with his rumored ex Kendall Jenner. As DeGeneres pointed out, Styles interviewed Jenner when he served as a guest host on The Late Late Show With James Corden. "You and Kendall are really good friends now, right?" DeGeneres asked. Styles looked caught off-guard and mumbled "Yeah." He added that they've been friends for a few years, but he looked totally flustered the whole time. 
Styles and Jenner were first linked in 2013, and they continued to be spotted together on-and-off for the next few years. Though they never said they were in a relationship, Jenner's sister Khloe Kardashian confirmed that they were involved in 2015. Judging by their rapport on The Late Late Show, they do actually seem to be good friends — or at least on good terms.
Harry Styles' last relationship ended in 2018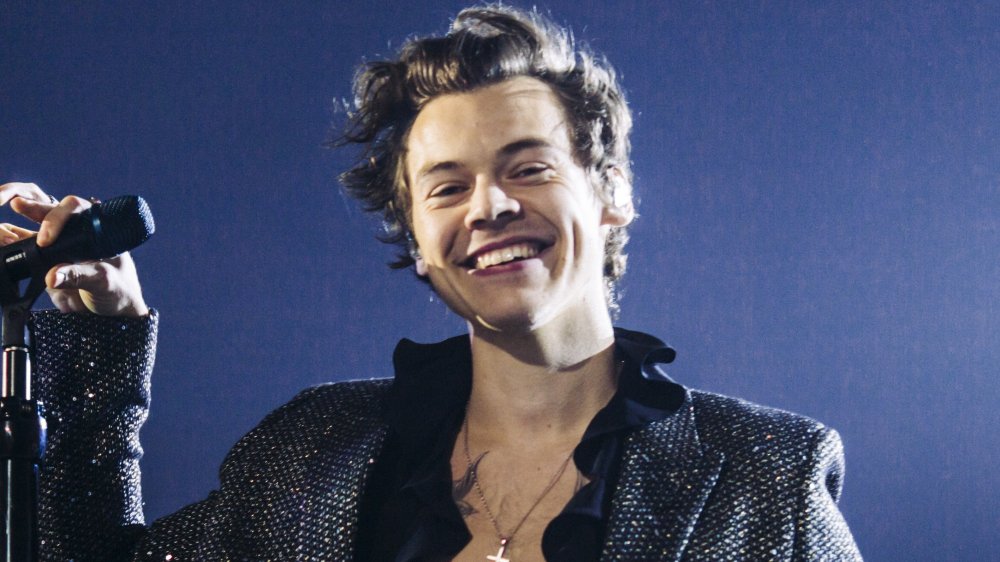 Handout/Getty Images
Harry Styles' most recent relationship was with model Camille Rowe, Seventeen reports. Styles and Rowe were spotted in public together many times and things between them got pretty serious. Styles even reportedly introduced Rowe to his family. However, they broke up after a year together in 2018, per The Sun. It was Styles' long-lasting relationship.
Before Rowe, Styles was linked to a long list of other women (mostly models), including Kendall Jenner, Tess Ward, Georgia Fowler, Erin Foster, and Kimberly Stewart. He reportedly dated Taylor Swift from 2012-2013, during which time they were spotted holding hands and going on a date in Central Park.
After breaking up with Rowe, Styles was linked to Kiko Mizuhara, a Japanese American model, in early 2019. Mizuhara shut down those reports herself. In fact, she tweeted that she had never even met Styles. Contrary to that tweet, though, Styles did spend his 25th birthday in a karaoke bar in Japan, surrounded by the cast members of Queer Eye and, yes, Kiko Mizuhara.
We guess we'll just have to take Styles' word for it that he's single for now!